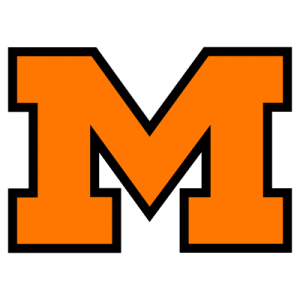 Irish bottles up Tiger offense in come-from-behind victory
Chris Easterling – The Independent
MASSILLON There equation was simple for Massillon's offense through eight games. Run the football to win football games.
Then, in the ninth game against St. Vincent-St. Mary, the Tigers were held to their lowest rushing total of the season. Not surprising, the Massillon offense was also held to its lowest point total of the season as the Irish came out of Paul Brown Tiger Stadium with a 13-10 victory.
"We couldn't get anything going running the football," said Tigers coach Nate Moore, whose team will take a 6-3 record into next Saturday's showdown at archrival McKinley. "That's where football's started for 150 years. You have to be able to run the football."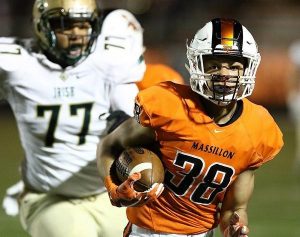 Instead, Massillon was held to just 111 yards on the ground on 32 attempts by a St. Vincent-St. Mary defense which posted its signature performance of the season. The previous season low for the Tigers on the ground was 123 yards in the opener against Mentor, which was, not surprisingly, also a loss.
Of Massillon's rushing yardage, 40 came on its opening drive of the game. That ended in a 30-yard Klay Moll field goal for a 3-0 lead with 6:45 remaining in the first quarter.
"They just fought," said an emotional Irish coach Marcus Wattley, whose 6-3 team took the lead for good at 13-10 on a 10-yard Ryan Fischer-to-Scott Walter touchdown pass with 3:15 remaining. "I told them before the game, 'It's going to take 48 minutes. Nothing short of that; not 42, not 24. It's going to take 48 minutes.'"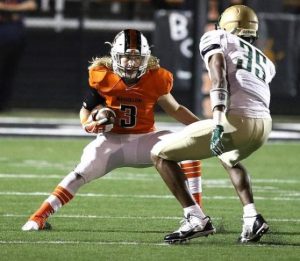 Massillon, which went three-and-out on its subsequent possession after the Irish go-ahead score and never saw the football again, took a 10-0 lead on Jamir Thomas' 7-yard run with 4:20 remaining in the second quarter. That score was set up by an interception one play earlier by Max Turner which he returned 42 yards.
The Tigers wouldn't get closer than the Irish 41 after that play. That possession was ended when St. V's Joshua Jones came up with an interception on a deep pass by Aidan Longwell, only his second pick thrown this season.
Longwell was 5-of-16 passing for just 32 yards. His longest pass was a 10-yarder to Tre'Von Morgan in the first quarter.
The Irish safeties remained deep for the entirety of the game, taking away the deep routes from Massillon. Moore said the defensive scheme made perfect sense because of what the Tigers were unable to do all night.
"We have to run the football," Moore said. "If they can play off, and we can't run the football, then why would see a coverage that would allow us to just throw the ball down the field."
While St. Vincent-St. Mary was bottling up Massillon's offense, the Tiger defense was doing a solid enough job of keeping the Irish in check as well. St. V had just 108 total yards in the first half, which ended with the Tigers in front 10-0.
The struggles Massillon created for the Irish was enough to force Wattley to make a quarterback change. Fischer came on for the final two first-half possessions, after Turner's pick helped set up the Tigers with a two-score lead.
Fischer would make a huge 21-yard pass to Walter to set up the Irish's first score, a 1-yard run by Terrence Keyes with 9:26 left in the third quarter. The point-after kick was blocked, making it 10-6 Tigers.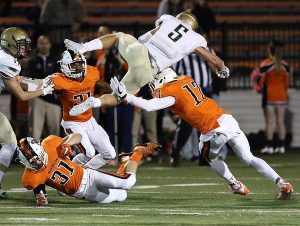 Fischer finished 7-of-15 for 73 yards. Keyes rushed for 198 yards on 31 carries.
"Ryan came off and he led," Wattley said. "I can't say enough about it. He prepares himself like he's a starter. He got his opportunity to make plays today, and he made them."