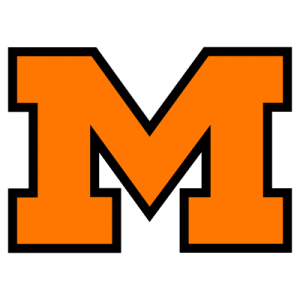 HARSH LESSON
Tiger errors add up to Game 2 loss to Eagles
MASSILLON Nate Moore hoped his team had learned its lesson in Massillon's season-opening win over Perry. He hoped his team had managed to figure out it couldn't just show up and expect to win without having to suffer a loss to hammer the point home.
Unfortunately for Moore and the Tigers, they couldn't dodge lightning twice. This time, the errors that Massillon had gotten away with in Week 1 came back to hurt in Week 2, as it suffered a 37-21 loss to GlenOak on Thursday night at Paul Brown "Obviously, we weren't prepared today," Moore said after his team fell to 1-1. "Our kids weren't ready to play. You have to give credit to (GlenOak coach Scott) Garcia and his staff and their kids, because they played a great game. This is 100 percent on me; I have to get our kids better prepared. Tonight's unacceptable."
For the second week in a row, Massillon gave up more than 430 yards, and surrendered 37 points in consecutive games. Last week, it was a 432-yard performance by Perry; on Thursday, it was a 494 yard effort by GlenOak.
As was the case against Perry also, the Tigers surrendered a pair of 100-plus-yard rushers.
Golden Eagle quarterback Brennon Tibbs rushed for 154 yards and two scores, including a 70-yard run with 13 seconds left in the third quarter that made it 30-21.
"That was big," Garcia said of the 70-yard run. "Brennon made a big play. That's what a senior leader is supposed to do."
C.C. Cubilla added 131 yards and a game-clinching 11-yard run with 1:09 left. Beyond that, the Tigers also killed themselves with ill-timed turnovers despite accumulating 409 total yards.
They gave the ball up four times, two times on fumbles and twice on interceptions.
Massillon turned the ball over twice on its final two drives of the first half. Both came inside the GlenOak 30, including a fumble as the running back appeared to have a clear path to the end zone.
"We've got to find the weaknesses and mistakes we have in the game and we have to find a way to get those applied in practice and get those fixed," said Moore, whose team travels to Warren Harding next week 'We can't continue to do this."
Adding injury to insult was another injury to senior quarterback Lee Hurst, who left the game with an arm injury just as he was establishing a rhythm running the football. Hurst, who was injured on a 13-yard run that gave Massillon a first down at the GlenOak 17 early in the fourth quarter, rushed for 202 yards on 20 carries in the game. The senior quarterback had two touchdowns also: an 11yard run that tied the game at 7-7 midway through the first quarter and a 13-yard run that pulled Massillon to within 20-14 with 6:21 left in the third quarter.
"I'm worried about Lee; we've got to find out what's going on," Moore said. "I heard he was on his way to the hospital, but other than that, I don't know. He was making plays for us with his legs. It's a huge loss."
GlenOak stunned Massillon from the start by being the team that established the fast pace on offense. It took the Golden Eagles just 3:22 to travel 65 yards in nine plays to take a 7-0 lead on the opening drive thanks got a Tibbs' run.
After the Tigers tied the game at 7-7 on their first drive, GlenOak came right back with a sixplay, 65-yard drive that took just 2:02 of clock time to take a 13-7 lead on the first of two Robert Peterson touchdown runs. Peterson would add a second scoring run for a 20-7 Golden Eagle lead with 10:54 remaining in the half.
"Our offensive line came off the ball," said Garcia after his team improved to 1-1. "They dominated the line of scrimmage. That's what we asked them to do and they got it done."
That scoring drive took just 56 seconds to go 90 yards. It was one of four sub-three minute scoring drives for GlenOak on the night.