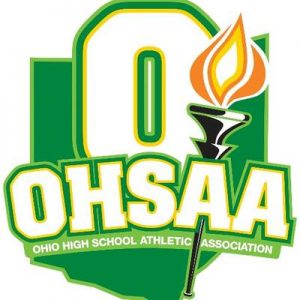 Perrysburg crushes Massillon in DII quarterfinal
Chris Easterling
Chris.Easterling@IndeOnline.com
PERRYSBURG The start was about as bad as it could get for Massillon. The finish was worse.
The Tigers fell into an early hole against the top-ranked Division II team in the state, Perrysburg, in a Division II Region 4 quarterfinal. Like quicksand, though, it would swallow up Massillon in a 56-7 loss to the Yellow Jackets in front of a crowd of nearly 6,000 inside Steinecker Stadium.
"Nothing went right," said Massillon coach Jason Hall, whose team ends its season at 7-4. "You have to tip your hat to them. No. 10 (Perrysburg quarterback Gus Dimmerling) is special. … We really just couldn't get into a rhythm on either side of the ball."
A 21-0 first-half deficit would eventual result in the first time Massillon had been on the wrong side of a running clock in the second half, when Dimmerling's fourth touchdown – a 75-yard run with 1:38 left in the third – made it 42-7 Yellow Jackets. By the time it was over, Perrysburg had handed the Tigers their worst loss since 1931.
As the fireworks exploded over Steinecker Stadium, Perrysburg celebrated a win in its first home playoff game as it improved to 11-0. It will meet Nordonia, also 11-0, in a regional semifinal next week.
"These guys come out and get after it," Perrysburg coach Matt Kregel said. "They flip the switch and they're ready to go. The taunting and the 'we're-better-than-you' attitude, we were ready."
Perrysburg scored on its first two possession – needing nine plays and 13 plays – to take a 14-0 lead with 43 seconds left in the first quarter. The first score came on a Trevor Hafner-to-Quinn Thomas scoring pass; the second on a 25-yard Dimmerling run.
Dimmerling finished the night with 302 rushing yards on 21 carries. He also completed 13-of-18 passes for 112 yards, while catching two passes for 21 yards.
"The momentum was huge," said Dimmerling, whose 5-yard run with 4:13 left in the half gave Perrysburg a 21-0 lead. "It really got the crowd into. Everybody was just real pumped up and it just got us going."
Massillon, on the other hand, never could get its offense consistently going. The only score came with 35 seconds left in the half, on J.D. Crabtree's 1-yard run.
The run by Crabtree – who rushed for 107 yards on 21 carries – made it 21-7 at halftime.
The Tigers, though, had other opportunities to put more points on the board.
Their first drive of the game, after the Yellow Jackets had scored, got all the way down to the Perrysburg 2. But on fourth-and-goal, the defense stuffed a run for a 5-yard loss, turning it away.
"We had our opportunities, especially early," said Hall, whose team finished with 280 total yards to Perrysburg's 497. "We just couldn't get into a rhythm."
Massillon would also be turned away on fourth-and-20 from the Perrysburg 25 in the third quarter. By that time, the Tigers were down 35-7.
They also reached inside the Yellow Jacket 5 early in the fourth quarter. But a fumble at the goal line was picked up and returned 99 yards – the last 20 by Seth Durham following a lateral from Hafner, who had picked up the loose ball – to make it 42-7.
Perrysburg also had an interception return for a touchdown by Zach Honsberger, which made it 29-7 after a two-point conversion with 6:34 left in the third.
Massillon turned the ball over four times.