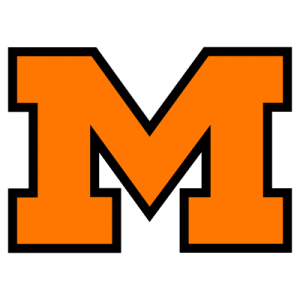 IRISH TRIP UP TIGERS
Massillon's playoff hopes Shaken following defeat
Chris Easterling
Independent sports editor
MASSILLON – Massillon's playoff hopes might not hinge completely on next Saturday's regular-season finale against McKinley. At this point, though, the Tigers don't have any other option than to treat it that way.
For the second year in a row, St. Vincent-St. Mary put Massillon in a bind entering its annual grudge match with the Bulldogs. This time, it was a 28-20 win by the Irish on Friday night at Paul Brown Tiger Stadium.
The loss drops Massillon to 6-3 on the season. The Tigers came into the game ranked No. 5 in Division II Region 4, and had a number of games involving level-two points for them or teams behind them in the rankings break their way.
That said, Massillon Coach Jason Hall doesn't want to hear about anything other than what his team can control. That would be next Saturday afternoon's home game against McKinley, which is 3-6 after losing to Boardman Friday night.
"Right now, our attention has got to go to McKinley," Hall said. "That's the only option we have. … For our kids, it's McKinley Week."
Massillon found itself in that predicament because St. Vincent-St. Mary made the playsit couldn't on Friday night. The Irish outgained the Tigers 473-318 overall, rushed for 208 yards to the Tigers' 162 and didn't turn the ball over while Massillon gave it up once.
All of that added up to a second consecutive victory in Paul Brown Tiger Stadium over Massillon for the Irish, who are now 7-2 and firmly in control of a path back to the playoffs after consecutive Division III state titles.
"I thought we did a nice job shutting down their big receiver (Reggie Rogers), too," Irish coach Dan Boarman said. "We slowed down (Massillon's 1,000-yard rusher J.D.) Crabtree. I don't think we stopped him."
Crabtree rushed for 97 yards on 18 carries, the first time he was held under 100 yards in a game he played four quarters in. He scored a touchdown to pull Massillon within 14-7 in the second quarter.
Rogers, meanwhile, caught an 18-yard touchdown to pull Massillon to 28-20 with 1:09 remaining. The Irish, though, blocked the extra point and then recovered the onside kick to essentially remove all doubt.
Rogers finished with seven catches for 94 yards for the Tigers. They completed 15 of 22 passes for 156 yards in the air.
"We just have to play consistent," Hall said. "In the second half, we didn't do a good job with our inside zone. We didn't do a good job in our short passing game. We've got to be more consistent with things. If you don't have a balanced attack and you're not consistent and you give up big plays, us coaches have to do a better job. It's not just the kids."
The Irish were the big-play offense Friday night. Twice, that is, and those big plays were killers for Massillon.
St. Vincent-St. Mary scored on an 83-yard Dom Davis-to-Tyrece Speaight pass with 3:53 left in the first quarter. On the play, a Massillon defender tried to get the interception, missed, and gave Speaight a clear path to the end zone.
A similar thing happened in the fourth quarter, as Markus Hurd capitalized on an overaggressive Tiger defense trying to get an interception. This time, it was a 55-yard scoring catch and run to make it 28-14 Irish with 7:14 remaining.
That was one of three two-touchdown deficits Massillon faced during the game. It trailed 14-0 after one quarter, 21-7 in the second quarter and then 28-14 in the fourth quarter.
"We gave up big plays," said Hall, whose team trailed 21-14 at halftime. "You can't give up big plays. We didn't start off good in the first quarter, and we have to make plays on offense. We just have to put a complete game together."
That complete game, the Tigers hope, comes next week against McKinley. In fact, their season may depend on it happening.