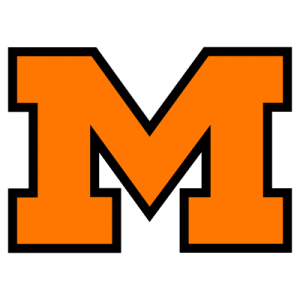 Massillon ends two-game losing streak, routs Garfield
Chris Easterling
Chris.Easterling@IndeOnline.com
MASSILLON Some good news on the scoreboard was what Massillon needed. That good news is what it received on Friday night.
Facing an overmatched Garfield team, the Tigers came out and took control early and rolled to a 38-0 win at Paul Brown Tiger Stadium. The win snapped Massillon's longest losing streak – two games – since 2011, and improved its record to 6-2 on the season.
It was the elixir the Tigers needed to not just calm the waters around town, but also get them in the right direction heading into a huge final two regular-season games. That starts with next week's home game against St. Vincent-St. Mary, followed by the finale against resurgent McKinley.
"It's nice to see our kids smile," Massillon coach Jason Hall said. "We have a couple big ones coming, and a huge one definitely here in seven days. … We regroup now and move on."
Massillon took control of the game in the first half, and unlike the previous two weeks against Austintown Fitch and Ursuline, didn't let a halftime lead disappear. The Tigers, following an opening-drive turnover, turned their last two first-quarter possessions into scores for a 14-0 lead.
They wouldn't stop scoring, either. A 21-0 halftime lead turned into a 31-0 edge after three quarter, with the entire fourth quarter spent playing under a running clock.
The first score was set up by Jeff Koch's second interception in as many games, and third turnover picked up by the junior cornerback. Ten plays later, J.D. Crabtree was in the end zone with a 2-yard run and a Massillon lead it wouldn't relinquish.
Mike White, one of three running backs the Tigers used in the first quarter alone, made it 14-0 when he took a swing pass and raced 66 yards for a touchdown on their next possession. Despite a penalty flag that the officials ultimately picked up, Massillon was up 14-0.
White would add a pair of second-half scoring runs, a 12-yarder in the third quarter and a 55-yarder in the fourth.
Crabtree's second short scoring run – a 3-yarder – made it 21-0 Massillon midway through the second quarter. The Tiger senior became the fifth running back in the last seven years to top the 1,000-yard rushing mark with a 55-yard scamper on that scoring drive.
"Being a 1,000-yard rusher, it's always what I dreamed of," Crabtree said. "I tried at it last year, but I came up 300, 400 short. (Running backs coach Joe) Pierce, I know he's going to be proud of me. He works me hard."
Crabtree finished Friday night with 173 yards, 124 in the first half. He now has 1,120 on the season.
One key to the Massillon win was its ability to not be its own worst enemy, as had been the case in the previous two games. That's not to say the Tigers didn't have miscues – their first drives of both the first and second quarters ended in turnovers – but they were significantly lessened overall compared to previous weeks.
After 19 combined flags against Massillon in the two losses, it was flagged five times against Garfield. That's more in line with the first five games of the season, when the Tigers had just 14 penalties combined.
"I thought our kids were focused," said Hall, whose team also got a 51-yard field goal by Andrew David. "They didn't get worked up. They handled the turnovers. We made them have to drive the field and the things we want to do. I thought we did a good job."
Which is why Massillon was able to get a whole lot of good news on the scoreboard.