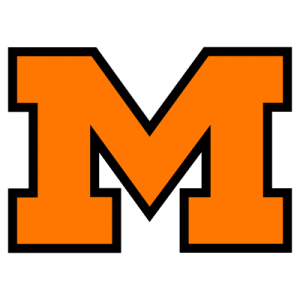 Crabtree's running keys Massillon in victory over GlenOak
Chris Easterling
Chris.Easterling@IndeOnline.com
PLAIN TWP. One moment, J.D. Crabtree looked like he was going down to the ground. The next, he was on his way to the end zone.
And that Houdini act by the Massillon senior running back was the latest crazy play to decide a Tigers-GlenOak showdown.
Crabtree's 45-yard run with 5:45 remaining lifted Massillon to a 17-14 come-from-behind high school football win over the Golden Eagles in front of a capacity crowd at Bob Commings Field.
"I hit the hole and I was like, 'Oh, I'm in trouble,' " said Crabtree, who maintained his balance with one hand while in the pile. "I was able to push some guys off me. My receiver, Dylan Henderson, caught a great block for me on the end, I was able to make a cut and take it right end."
That run was the next-to-last carry in a 24-carry, 174-yard performance for the Tiger senior.
But it would be his 24th and final run that would ultimately seal the game.
With 1:18 remaining, Massillon had the ball in a fourth-and-inches situation at the GlenOak 42.
The Tigers elected to call timeout, and head coach Jason Hall wanted to punt the ball away.
Crabtree, though, had other ideas.
"We were getting ready to punt and he looked at me and he said, 'I will get that yard,' " Hall said. "So we said, 'Let's do it.' "
With the offense back on the field, the ball went to Crabtree one final time. He powered his way for a 3-yard gain, picking up the first down and sealing the win.
It marked the second week in a row Crabtree had a huge second half to carry Massillon to a 2-0 start. A week ago, he rushed for 161 yards after intermission to rally the Tigers from 17 points down to beat Perry.
This time, it was a 124-yard performance that helped the Tigers turn a scoreless halftime total into a winning margin.
"I think the guys need to realize that we need to throw the first punch and the last punch,"
Crabtree said. "It said on our offensive scouting report, 'Start to finish.' I think that hit me big. I know we came out kind of slow and went into the half 0-0, but I knew coming out, the look in the guys' eyes told me how it was going to come out."
Those teams went into the locker room scoreless after both teams ended what was essentially their only second-quarter possessions without capitalizing. Massillon reached the GlenOak 7, but missed a 25-yard field goal.
GlenOak reached the Tiger 9, where it ran a fake field goal to the 5 for a first down. But after a running play, the clock ran out without the Golden Eagles being able to get another play off.
The third quarter, though, was an offensive onslaught for both teams. The Tigers scored on their first possession, with Danny Robinson's 1-yard run capping a 76-yard, eight-play drive fora 7-0 lead.
Seven plays later, GlenOak tied it up when Brennon Tibbs ran it in from 3 yards out with 6:32 left in the third. Tibbs, the Golden Eagle quarterback, ran for 81 yards on the night.
After a Tiger three-and-out, GlenOak marched down for a 14-7 lead. This time, it was Cameron Cabilla doing the honors, running it in from 13 yards out with 3:18 remaining in the third.
"They got good at running that power read," Hall said.
Massillon would draw closer on its final third-quarter drive. Andrew David did the honors with a career-high 50-yard field goal with 1:18 remaining.
Neither team would score again after that. At least, not until Crabtree went full Houdini to help Massillon escape from GlenOak with a win.