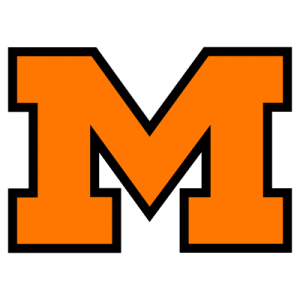 Massillon overcomes slow start to roll past Warren Harding
Chris Easterling
Chris.Easterling@IndeOnline.com
MASSILLON The start continues to be an issue for Massillon. The finish, though, remains exactly what the Tigers want to see.
For the third game in a row, Massillon found itself slowly coming out of the gates as it welcomed Warren Harding to Paul Brown Tiger Stadium for its home opener. The Tigers found their second gear, though, after falling into an early deficit, and used it to race past the Raiders for a 46-24 win Friday.
The win improves Massillon to 3-0, with Canadian visitor St. John Collegiate paying a visit next Friday.
"It was our home opener, and Massillon, you're not going to lose your home opener," said senior Danny Robinson, who had a touchdown run and a team-high four catches.
"We're not going to come out there and lose to Warren. They're a great team, and their running back (Keemari Murry) is really good, but we weren't going to lose our home opener."
Early on, the momentum certainly favored the visitors. The Raiders used a 82-yard touchdown run by Murray and a field goal after recovering a Tiger fumble to lead 10-0 midway through the first quarter.
Massillon, though, seemed to get angry at that point. And when it got angry, it found a second gear.
The Tigers finished the first half by scoring on its final five possessions. What started with a Andrew David field goal with a minute left in the first quarter ended with a 17-yard Austin Jasinski scoring run with 1:22 remaining in the half.
When it was all said and done, Massillon owned a 29-10 halftime lead.
"We didn't come out crisp at all offensively," Massillon coach Jason Hall said. "It took a bit to gather our thoughts. They hit us with a big play."
The big play was the bulk of Warren's offense on the night. And Murry was the key to that.
A year after rushing for 201 yards against the Tigers in Warren, Murry gained an even 200 yards on Friday night. Of that, though, 154 yards came on his two touchdown runs – the 82-yarder and a 72-yarder early in the second half that pulled the Raiders to within 29-17.
Quindez Stubbs added a 68-yard scoring run in the fourth quarter for Warren.
Outside of those two touchdown runs, Murry had 46 yards on 15 carries. He had rushed for over 320 yards in the first two games.
"I'll watch it on film, but I think we just rolled wrong a couple times," Robinson said. "It's fixable mistakes. Other than that, I think our defense and our offense played great."
Once again, that offense featured a heavy dose of J.D. Crabtree running the ball. Crabtree topped the 100-yard plateau for the third straight week, gaining 161 yards on 27 carries and scoring three touchdowns.
But maybe the bigger plus was the way various others stepped up, especially in the passing game. Quarterback Danny Clark had his best night throwing the ball of the season, completing 13 of 16 passes for 203 yards.
Those 13 completions were spread around to seven different receivers, which didn't even include leading receiver Reggie Rogers, who did not play – along with safety Mike Smith – for disciplinary reasons. Despite that, Todd Fichter caught three passes, while Jasinski grabbed two and James Hendricks, Chase Piatko, Dylan Henderson and Tre'on Vance each caught one.
"Todd, Austin are coming along," Hall said. "Austin was hurt in the preseason, and this was a great game for him. Starting next week we get our guys back and we keep plugging along."