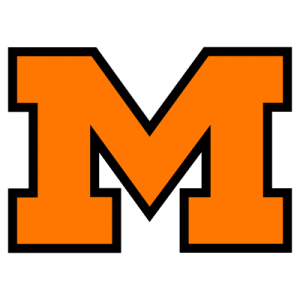 NOW IT BEGINS
Tigers turn focus to rugged final two games after rout
By CHRIS EASTERLING
Independent sports editor
MASSILLON St. John's Collegiate didn't get to Paul Brown Tiger Stadium until about an hour before the start of Friday night's game. Once the ball was kicked off, it took the Tigers less than two minutes to take control of their Canadian visitors.
By the time the first quarter was over, Massillon was already ahead by 24 points. With the final three quarters in the hands of the Tiger reserves, they went on to prevail 59-34 over the Green Eagles.
"(The starters) didn't play much for the most part," Massillon coach Jason Hall said. "… We're pretty healthy. Really, it was just about getting through this healthy for the most part. We're moving on."
The win helped Massillon shake off last week's heart-breaking loss at Austintown Fitch, while improving to 7-1. But the Tigers know the preliminaries are over, as they will welcome in the state's reigning Division III state champion – and No. 1-ranked team – in 8-0 St. Vincent-St. Mary on Friday.
After the Irish comes a game against archrival McKinley, which is also undefeated. And the Tigers may very well need at least one win in the last two games to assure themselves a trip to the playoffs.
"It is playoff time," Hall said. "We have no choice."
Massillon had the ball four times in the first quarter with its starters in the game, and all four ended with putting points on the board. The Tigers led 24-0 after the first 12 minutes, and were up 38-0 in the second quarter before St. John's finally broke up the shutout bid with 4:54 remaining in the first half.
None of Massillon's first four drives lasted more than five plays. The longest of those four were their first two – both five plays – an 80-yarder which ended on Lyron Wilson's 1-yard run and a 40-yard drive that ended with Andrew David's 32-yard field goal.
After an interception by Saive Isles, Danny Clark hit Reggie Rogers on a 25-yard touchdown pass for a 17-0 lead. The last first-quarter Tiger score came on J.T. Ryder's 2-yard run at the 1:14 mark of the quarter.
The first quarter ended with Massillon holding a 181-13 total-yards edge. Clark was 5 of 6 passing for 67 yards and the one score, spreading the ball around to five different receivers.
Wilson and J.D. Crabtree, who each essentially had one series at tailback, both had three carries. Wilson rushed for 48 yards, while Crabtree added 40.
Massillon's fifth possession came in the second quarter. It was at that point that the Tigers elected to start filtering in their backups.
Those backups tacked on four more scores of their own before halftime. Matt Steiner ran for a 5-yard score, while D.J. Brown scrambled for a touchdown and threw a scoring strike to Dylan Henderson.
Michael White added a 1-yard scoring run, which ended with Massillon in front 52-20 at the break.
"A lot of our kids got to play tonight, and that's really what it's about," said Hall, whose team held 531-262 yards edge. "We're happy everybody got in. We don't have a JV game (today)."
St. John's, which was held to just 13 yards on 14 first-quarter plays, got its first score when Tim Dawson scored from 10 yards out to make it 38-7. The Green Eagles added a fumble return and a kickoff return for a score before halftime.
The Tigers got a second-half defensive score on an interception return by Brock Wenger.