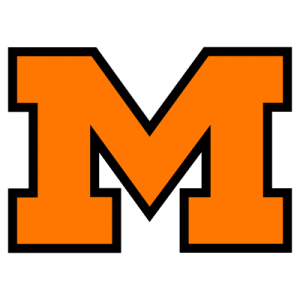 Tigers send message with big victory over Mentor
By CHRIS EASTERLING
The Independent
MENTOR, OH — The Massillon Tigers boarded the buses to go to Mentor on Friday carrying a massive chip on their shoulders. They were a team disrespected, in their eyes, and they had ideas of rectifying the situation.
.Everyone picked us to lose, said senior receiver Justin Olack, after Massillon rallied for a 26-21 win over the Cardinals at Jerome T. Osborne Sr. Stadium. .Everybody expected us to lose. Even our fans expected us to lose, and that's not right. Massillon fans should always expect us to win. We showed them tonight that we were going to win no matter what.
Olack's 45-yard touchdown catch in the third quarter gave Massillon the lead for good at 20-14. He then threw a 17-yard touchdown pass in the fourth quarter to Tyler Miller on a gadget play for a 26-14 advantage.
For the Tigers, it was a message sent to the critics.
.They prejudged us, that's what I told our kids,. said Tiger coach Jason Hall after his team improved to 3-1. .We don't want to be prejudged. We're Massillon. You better give us a 50-50 shot every time we step on the field. That's probably what (ticked) us off tonight.
In taking out their frustration Friday night, Massillon dipped into the bag of tricks. Both Olack and Devin Smith threw touchdown passes on the night – Smith's a 32-yarder to Montel Harrison in the first quarter to give the Tigers a 12-7 lead.
.We work it all the time in practice,. said Smith, who added 127 yards on eight catches. .They tell us to be ready just in case we get to run them in the game. It just worked perfectly. We executed it perfectly. You saw that me and J.O. can throw the ball.
Of course, the guy the Tigers were interested in seeing throw the ball on Friday night was sophomore Kyle Kempt, who made his first start of the season. Kempt handled himself well, completing 16-of-26 passes for 196 yards with a pair of touchdowns – one to Tyler Robinson in the first quarter and the one to Olack in the third quarter.
Kempt, the highly-touted transfer from Oregon, did throw an interception in the end zone in the third quarter. He was also sacked five times, but Hall said he expects his quarterback to get better.
.He made some good plays and he made some bad plays,. Hall said of Kempt. .We have to keep coaching up all our quarterbacks. I think we have to keep working on our consistency, keep looking at reads and we have to get better..
The Tigers have also improved their running game, as evidenced by their 119 yards on 30 carries, many of those draw plays which went for big gains by Jake Reiman. Reiman finished with 122 yards on 16 carries.
We were mixing it up enough to keep them off-balanced,. Hall said.
Mentor's running game gave the Tigers plenty of headaches, especially over the first 24 minutes of the game. In the first half, quarterback Colton Wallace and Mike Korecz were able to hit the Massillon defense on some big plays, which helped the Cardinals take a 14-12 halftime lead.
Korecz rushed for 89 of his game-high 128 yards in the first half, scoring on a six-yard run in the second quarter before adding a 13-yard burst in the fourth quarter. Wallace, meanwhile, gained 52 of his 84 yards prior to halftime, and gave Mentor a 7-0 lead on its first possession with a 1-yard run.
The Cardinals rushed for 157 yards in the first half. They were held to 87 yards in the second half, when they found themselves faced with a number of second-and third-and-long situations they couldn't overcome.
We did a good job of that,. said Mentor coach Steve Trivisonno, whose team is now 1-3. Then in the second half, every time we did it we got a holding call and it brought us back. All of a sudden, you're way back out of the way..
Massillon 26
Mentor 21
at Jerome T. Osborne Sr. Stadium
Massillon 12 0 8 6 26
Mentor 7 7 7 7 21
SCORING SUMMARY
Men – Wallace 1 run (Klisuric kick)
Mas – T. Robinson 5 pass from Kempt (Kick blocked)
Mas – Harrison 32 pass from Smith (Kick blocked)
Men – Korecz 6 run (Klisuric kick)
Mas – Olack 45 pass from Kempt (Roberson pass from Kempt)
Mas – Miller 17 pass from Olack (Pass failed)
Men – Korecz 13 run (Klisuric kick)
Mas Men
First downs 17 23
Rushes-yards 119 244
Comp-Att-Int 18-28-1 9-15-1
Passing yards 245 113
Fumbles-lost 0-0 1-1
Penalties-yards 7-52 7-77
Records 3-1 1-3
INDIVIDUAL STATISTICS
Rushing:
Massillon – Reiman 16-122; Winters 1-20; Roberson 2-19.
Mentor – Korecz 31-128 2 TDs; Wallace 18-84 TD.
Passing:
Massillon – Kempt 16-26-196 2 TDs, INT; Smith 1-1-32 TD; Olack 1-1-17 TD.
Mentor – Trubisky 7-11-89 INT; Wallace 2-4-24.
Receiving:
Massillon – Smith 8-127; Olack 3-47 TD; Reiman 2-9; Roberson 2-8; Harrison 1-32 TD; Miller 1-17 TD; T. Robinson 1-5 TD.
Mentor – Cade 5-58.