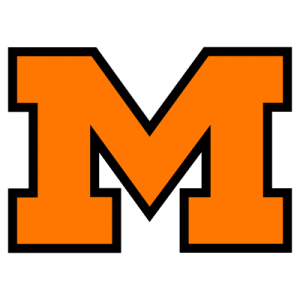 Massillon not smooth, but stops Stow
By CHRIS EASTERLING
The Independent
MASSILLON, OH – It had been a while since the Massillon Tigers could look up and see themselves sitting with a double-digit lead as the scoreboard clock hit triple zeroes. That's exactly what the Tigers were able to do on Friday night, as they handed Stow a 27-10 loss at Paul Brown Tiger Stadium.
But for the last three quarters, that double-figure lead felt like anything but one for the Tigers. After jumping out to a 21-0 second-quarter lead, Massillon was beset by choppy play, turnovers and penalties for the remainder of the game – things which were front-and-center on head coach Jason Hall's mind immediately afterward.
"I told our guys, if we play this way in what we call our big games," Hall said after his team improved to 2-1 with a big road test at Mentor next Friday, "not putting anything down on Stow, but if you go on the road to Mentor and play like this, we've got no shot. We have to execute. We can't have turnovers, we can't have sloppy play. We can't have cheap penalties, and we'll address that. … We have to play the way we're capable of playing."
In winning, the Tigers may have opened the door to a bit of controversy at the quarterback position. Brody Tonn started for the third straight game, and led the Tigers on scoring drives on each of their first two possessions, including a 59-yard touchdown strike to Jacar Roberson.
But on the third Tiger possession, a combination of four bad or mishandled snaps spoiled any chance Massillon may have had to add to what was a 14-0 lead at the time. And on the next possession, highly-touted sophomore Kyle Kempt made his Tiger debut, coming on to throw a 29-yard touchdown pass to Roberson to give Massillon a 21-0 lead with 9:07 remaining in the half.
"We just weren't able to really get into a good rhythm at the end of the first quarter," Hall said. "We came out pretty hot. … Missing snaps and we weren't getting into a rhythm, so I thought it was time to calm Brody down. Kyle's been practicing well, so it was time to see what he could do."
Kempt played the remainder of the game, finishing 6-of-11 for 74 yards. Prior to being removed, Tonn was 4-of-5 for 92 yards with the touchdown.
Hall would not commit to a direction with the quarterback position after the game.
Stow, which could get nothing going in the first quarter, managed to cut it to 21-10 at halftime thanks to a pair of scoring possessions. The Bulldogs broke through on the scoreboard when quarterback Mike Greenwell adeptly kept the ball on an option play for a 49-yard scoring run just 17 seconds after the Tigers had built up their three-touchdown lead.
Aaron Quinn's 30-yard field goal with 14 seconds left in the half cut it to an 11-point margin. Stow had a touchdown pass called back due to a holding penalty – one of four on the drive against the Bulldogs.
In fact, the yellow flags had quite a prominent presence in the second quarter. Stow was flagged for 10 penalties in the quarter for 80 yards, including three straight procedure flags for kicking the ball out of bounds on the subsequent kickoff after the field goal.
Massillon didn't fare much better in the penalty department, getting hit for seven second-quarter flags for 60 yards. For the game, the Tigers were flagged 13 times for 120 yards, while Stow had 14 penalties for 102 yards.
"It's embarrassing, that's the only word I've got for those penalties," Hall said of the penalties. "It's embarrassing. I've never been in a game where we had that many penalties. We played last week and we had seven penalties."
Lost in all the choppiness of the game was a slow emergence of the Tiger running game, which was held to just an average of 2.2 yards per carry in the first two games. But against Stow, Massillon finished with 168 yards, averaging 4.7 yards a rush.
Jake Reiman was the primary benefactor of that success. Reiman, who came into the game with 74 rushing yards on the season, finished with 141 yards on 19 carries.
Reiman's 8-yard run in the first quarter gave the Tigers a 14-0 lead. He added a 5-yard run in the third quarter to close out the scoring.
But, much like the game, Hall had a caveat to the rushing night for his team.
"I thought we ran hard and the kids played hard, but at the same time, we weren't consistent," Hall said.
Massillon 27
Stow 10
at Paul Brown Tiger Stadium
Stow 0 10 0 0 10
Massillon 14 7 6 0 27
SCORING SUMMARY
M – Roberson 59 pass from Tonn (McCarthy kick)
M – Reiman 8 run (McCarthy kick)
M – Roberson 29 pass from Kempt (McCarthy kick)
S – Greenwell 49 run (Quinn kick)
S – FG 30 Quinn
M – Reiman 8 run (Kick blocked)
Mas Stow
First downs 14 10
Rushes-yards 36-168 32-99
Comp-Att-Int 10-16-0 12-24-3
Passing yards 166 118
Fumbles-lost 4-2 0-0
Penalties-yards 13-120 14-102
Records 2-1 1-2
INDIVIDUAL STATISTICS
Rushing:
Massillon – Reiman 19-141 2 TDs; Roberson 2-22.
Stow – Greenwell 14-75 TD; Mitchell 14-40.
Passing:
Massillon – Tonn 4-5-92 TD; Kempt 6-11-74 TD.
Stow – Greenwell 12-24-118 3 INTs.
Receiving:
Massillon – Roberson 4-124 2 TDs; Smith 4-36; Olack 1-5; Winters 1-1.
Stow – Herman 5-46; Waggoner 4-34; Garrison 2-35; Gobble 1-3.