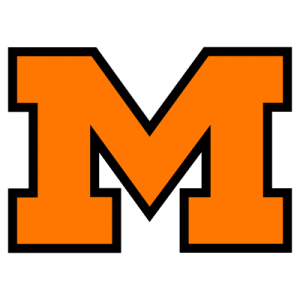 Tigers withstand GlenOak's Dunn, rally for key win
By CHRIS EASTERLING
The Independent
CANTON, OH On a night when GlenOak's Bri'onte Dunn appeared to be on his way to a magical kind of night, the Massillon Tigers stole the show and put together the kind of win that can jump-start a season.
Despite giving up 320 yards rushing to the Golden Eagles' talented running back, Massillon rallied in the second half to pull out a 28-27 win at sold-out Bob Commings Field on Thursday night.
We handled adversity, Tiger coach Jason Hall said after his team pulled to 1-1 on the season. They fought and they fought. GlenOak came out of the gates and just smacked us and made some big plays early. … We just kept hanging in there.
Nobody may have better epitomized that hang-in-there attitude than Brody Tonn, the Tigers sophomore quarterback.
After a miserable night in his first varsity start last week against Buchtel, Tonn came back to put up the kind of game that Hall expected from his young quarterback when he gave him the reins of the offense in two-a-days. The sophomore completed 17-of-30 passes for 330 yards and four touchdowns and two interceptions.
I had so much support after that game, Tonn said. Everybody calling me and telling me to keep my head high. It was my first game and I got it under my belt. I just took that all in mind.
Two of his biggest supporters during the week were his two biggest targets Devin Smith and Justin Olack. And those two were there again on Thursday night to give him a lift on the field as well.
It was Smith's 45-yard touchdown catch on a ball he had to come back to get that gave Massillon its first lead of the night – at 28-27 after Anthony McCarthy's critical point-after kick – with 11:50 remaining. Smith finished with five catches for 116 yards and a pair of touchdowns.
"All week we've been working with him," Smith said. "We've been talking to him and keeping his head up. … The most important thing for him being so young, us seniors have to step up and make sure his head is in the game."
Olack added 150 yards receiving on eight catches, with six of those grabs and 122 of those yards in the first half. His 81-yard touchdown catch late in the first half cut GlenOak's lead to 21-14 at halftime.
Tyler Allman also caught a 31-yard touchdown pass from Tonn that made it 27-21 GlenOak in the third quarter.
The problem for much of the night for Massillon wasn't its offense. It was GlenOak's offense – or, more specifically, Dunn.
The Golden Eagle junior showcased his immense talents for the better part of the night. He had 119 yards on eight carries in the first quarter, including a 78-yard run that gave GlenOak a 14-0 lead.
He put GlenOak up 21-7 early in the second quarter with a 57-yard burst to the end zone. At the half, he had already reached 234 yards on 22 carries.
Dunn's final scoring run was a 31-yard effort in which he bounced off at least three Tiger defenders to give GlenOak a 27-14 edge with 9:39 remaining in the third quarter. The PAT bounced off the upright to keep the lead at 13.
Through three quarters, Dunn had 295 yards rushing on 31 carries. But the Tigers were able to hold him to just 25 yards on eight fourth-quarter carries, although he did have a big 20-yard reception to convert a third down late.
"We stopped wrong-arming," Hall said. "The concern was he was bouncing in space and we weren't tackling. We were trying to keep him inside, and our secondary had to come up and start tackling."
GlenOak would threaten seriously once in the fourth quarter, getting down to the Tiger 3 after Massillon had pulled in front. But a fumble by the Golden Eagles was recovered by Massillon's Seth Nalbach, snuffing out the potential threat.
After stopping the Golden Eagles on downs at the Tiger 43 with 2:21 left, Massillon would run out the clock – thanks to a GlenOak offsides penalty with 10 seconds left on a fourth-and-2 situation.
"This brought us together," Olack said. "Our confidence is up now. We just have to play good every week now. We gained our respect back, too, from the fans."
Massillon 28
GlenOak 27
at Bob Commings Field
Massillon 7 7 7 7 28
GlenOak 14 7 6 0 27
SCORING SUMMARY
GO – Butler 45 pass from Meredith (Hayes kick)
GO – Dunn 78 run (Hayes kick)
M – Smith 43 pass from Tonn (McCarthy kick)
GO- Dunn 57 run (Hayes kick)
M – Olack 81 pass from Tonn (McCarthy kick)
GO – Dunn 32 run (Kick failed)
M – Allman 31 pass from Tonn (McCarthy kick)
M – Smith 45 pass from Tonn (McCarthy kick)
Mas GO
First downs 13 15
Rushes-yards 23-46 41-318
Comp-Att-Int 17-30-2 4-15-1
Passing yards 330 103
Fumbles-lost 1-0 1-1
Penalties-yards 4-30 4-20
Records 1-1 1-1
INDIVIDUAL STATISTICS
Rushing: Massillon – Reiman 7-23.
GlenOak – Dunn 39-320 3 TDs.
Passing: Massillon – Tonn 17-30-330 4 TDs, 2 INTs.
GlenOak – Meredith 4-15-103 TD, INT.
Receiving: Massillon – Olack 8-150 TD, Smith 5-116 2 TDs; Roberson 2-29; Allman
1-31 TD; Winters 1-4.
GlenOak – Butler 1-45 TD, Merrell 1-27, Dunn 1-20, Hall 1-11.