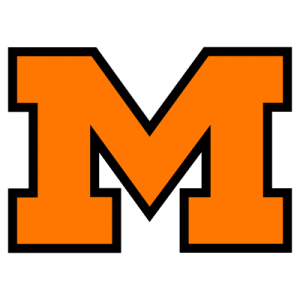 Tigers clear big hurdle with win over Mentor
CHRIS EASTERLING
The Independent
Before the Massillon Tigers could turn their attention to their archrivals in Canton, they had to take care of the Mentor Cardinals. And Mentor made sure they had the Tigers' attention for the full four quarters Friday night.
Despite taking Mentor's best shot, the Tigers cleared the tricky Week Nine hurdle, and head into McKinley Week on the heels of a 28-20 win over the Cardinals in front of 5,940 soaked fans at Paul Brown Tiger Stadium.
"I think we learned our lesson with that earlier in the year, midseason," Tiger coach Jason Hall said. "We have to come and prepare week-to-week with our schedule, especially the second half. Mentor is a great football team. … They fought and you have to take your hat off to (Mentor coach Steve Trivisonno) and his guys. When it was crunch time, we had to run the clock out to win the game."
Massillon heads into the final week of the regular season with a 7-2 record. Awaiting them is a McKinley team that knocked off Boardman on Friday night to improve to 5-4.Mentor falls to 5-4 on the season.
With a slick turf, both teams stuck to the ground for much of the first quarter with varying degrees of success. Mentor, however, was able to make the most of its rather limited successes in the quarter, ending it with a 51-yard Greg Klisuric field goal for a 3-0 lead.
Breaking the scoreless deadlock was like opening a valve as both offenses came to life in the second quarter.
Massillon scored on its first two possessions of the quarter and had a score on its third drive called back due to an illegal hands to the face penalty. The first – a 26-yard Robert Partridge-to-Devin Smith scoring strike – made it 7-3 Tigers 1:31 into the second quarter.
The second touchdown – a 10-yard run by Alex Winters, who had 118 of his 176 rushing yards in the first half – gave Massillon the lead back at 14-10 with 5:27 remaining in the half.
"I think Alex, after those two games (against St. Ignatius and Steubenville), we challenged him and he's really stepped it up," Hall said. "He's really lowered his shoulders and delivered punishment instead of take it. That's kind of a progression of a young running back. Sometimes I forget he's just my baby running back. He's a 10th-grader, but he didn't play like a 10th grader."
In between those scores, Mentor put together its own touchdown drive, creasing the Tiger defense with both the run and the pass. Cardinal quarterback Sam Mayse was 3-for-3 on the drive for 48 yards, while tailback Mike Korecz ran five times for 13 yards – including a 1-yard touchdown – and Ricky Hanzlik added a 19-yard run.
Korecz gained 82 yards on 14 first-half carries. He finished with 110 yards.
Partridge and Smith hooked up for a second touchdown with 4:18 left in the third quarter. Partridge dropped back from the Mentor 4 and lobbed a fade pass to Smith, who leaped and made the catch for the touchdown. Jeremy Geier's point-after made it 21-10 Tigers.
Partridge finished the game 14-of-20 for 233 yards. He threw three touchdown passes, all to Smith, who had four catches for 144 yards.
"Rob's been sick with the flu," Hall said. "He had a slow start, but he really battled through some adversity. He's really under the weather and it took him about a quarter to get going."
Aided by a roughing the passer penalty on a 41-yard pass play, the Cardinals drove to the Massillon 11. After a procedure penalty moved the ball back to the Tiger 16, Mentor ran an endaround to Graeham McKnight, who pulled up and threw a 16-yard touchdown strike to a wide-open Marcus Cade in the end zone. Klisuric's PAT made it 21-17 Tigers with 2:05 left in the third quarter.
Partridge and Smith hooked up a third time with 7:47 left in regulation, this time a 67-yard strike to make it 28-17. The play came right after a Bo Grunder interception, the second pick of the game for Massillon.
"Any time you capitalize, it's big," Hall said. "The one, they're driving and we get that pick and we come right back and throw that ball. Rob did a good job of recognizing cover-3 and he went for the home run ball."
But Mentor drove down the field, reaching the Tiger 7. After a pair of incomplete passes, Klisuric was called on to boot a 25- yard field goal, which made it 28-20 Tigers with 4:49 left.
With 1:22 remaining, the Tigers iced the game when Patridge scrambled for a nine-yard game on a fourth-and-seven on the Mentor 27.
Massillon 28
Mentor 20
Mentor 03 07 07 03 20
Massillon 00 14 07 07 28
SCORING SUMMARY
Men – FG Klisuric 51
Mas – Smith 26 pass from Partridge (Geier kick)
Men – Korecz 1 run (Klisuric kick)
Mas – Winters 10 run (Geier kick)
Mas – Smith 4 pass from Partridge (Geier kick)
Men – Cade 16 pass from McKnight (Klisuric kick)
Mas – Smith 67 pass from Patridge (Geier kick)
Men – FG Klisuric 25
Men Mas
First downs 18 19
Rushes-yards 36-189 41-194
Comp-Att-Int 13-23-2 14-20-0
Passing yards 211 233
Fumbles-lost 4-1 0-0
Penalty yards 5-35 6-49
Records 5-4 7-2
INDIVIDUAL STATISTICS
Rushing:
Massillon – Winters 29-164 TD; Partridge 8-31.
Mentor – Korecz 24-108 TD; Hanzlik 7-60.
Passing:
Massillon – Partridge 14-20-233 3 TDs.
Mentor – Mayse 12-22-195 2 INTs; McKnight 1-1-16 TD.
Receiving:
Massillon – Olack 6-49; Smith 4-144 3 TDs; Allman 1-16;
Winters 1-12.
Mentor – Rowe 7-115; Cade 4-82 TD; Hanzlik 1-9; Korecz 1-5.