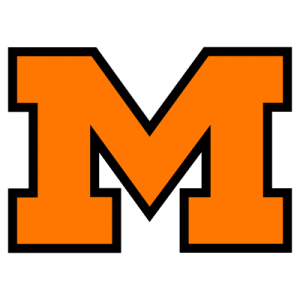 Tigers get back  on winning track, rout Warren
CHRIS EASTERLING
The Independent
It was home sweet home for the Massillon Tigers. Two games away from the friendly confines of Paul Brown Tiger Stadium had the Tigers limping into Friday night's home game against rival Warren Harding. Back at home, Massillon went from limping to a full sprint, as it buried its recent skid – as well as the Raiders – in a 39-21 win in front of 6,451 chilled but happy fans.
The performance was a far cry from the back-to-back losses to St. Ignatius and Steubenville, which halted the momentum Massillon had built up in a 5-0 start. But the Tigers regained that momentum with Friday's rout of the
Raiders to improve to 6-2 entering next week's final home game against Mentor.
"It's nice to see our kids smiling," Tiger coach Jason Hall said. "I thought they responded well. The No. 1 thing is, no matter what, I thought our kids just left it on the line tonight."
Penalties and miscues were the order of the day in the first quarter. The Tigers had three flags for 30 yards – including a 15-yard personal foul penalty on the opening kickoff – while Warren picked up two of the yellow
hankies for 15 yards in the first 12 minutes.
But as the quarter shifted from the first to the second, the offense – especially for Massillon – shifted from neutral into overdrive. The Tigers scored touchdowns on all three second quarter possessions. That was in
large part to the throwing of Robert Partridge, who completed 6-of-7 passes in the quarter for 94 yards and three scores.
For the game, Partridge finished 17-of-27 for 260 yards with five touchdowns and one late interception.
"I thought Rob responded to command," Hall said. "He was very vocal today with the team and on the field. He was a great leader emotionally and with big plays, scrambling and doing all the things that makes him a great
quarterback."
Partridge completed a 32-yard touchdown strike to Devin Smith, who dragged his toes in the end zone before stepped out the back with 10:04 left in the half. The snap was bobbled on the subsequent point-after try, and it
remained 6-0.
The Tiger senior quarterback also threw a 31-yarder to Justin Olack four plays after Warren took a 7-6 lead on Michael Dorsey's 1-yard run. This time, Massillon converted the PAT, making it a 13-7 Tiger lead with 1:37
remaining until the band show.
Partridge made it 20-7 38 seconds later when he hit Tyler Allman on a post pattern for a 16-yard touchdown. That score was set up when Danny Huhn recovered a Raider fumble caused when Clayton Mattox blew up an exchange in the Raider backfield.
About the only thing to put a damper on the Tigers' second quarter was the Raiders' 15-play, 85-yard scoring drive. Warren ran the ball 12 times, gaining 67 yards.
Warren pounded it against the Tigers on the ground to make it 20-14 after a Tiger fumble at their own 39 on the second play of the second half. The Raiders ran the ball six straight times, with Mikhail Seawood running it
in from a yard out with 8:51 left in the third.
The Tigers answered on Partridge's fourth touchdown pass – and second to Smith – a 13-yarder to cap a nine-play 75-yard drive at the 6:19 mark of the third. The try for two failed, keeping it 26-14 Massillon.
Tyler Miller's interception at the Tiger 14 served as the catalyst for Massillon's next scoring drive, which ended on the third Partridge-to Smith touchdown strike, this one a 19-yarder. Another try for two came up short, but the Tiger lead was 32-14 with 3:42 left in the third.
That lead grew to 39-14 with 2:27 left in the third on Alex Winters' 1- yard run. That score was set up when Bo Grunder recovered a muffed kickoff at the Raider 14.
Warren wouldn't go quietly, in part because it continued to find creases to run through. Demond Hymes ripped off a 10-yard run on the second play of the fourth quarter to make it 39-21.
Massillon 39
Warren Harding 21
Warren 00 07 07 07 21
Massillon 00 20 19 00 39
SCORING SUMMARY
M – Smith 32 pass from Partridge (Run failed)
WH – Dorsey 1 run (Sosa kick)
M – Olack 31 pass from Partridge (Geier kick)
M – Allman 16 pass from Partridge (Geier kick)
WH – Seawood 1 run (Sosa kick)
M – Smith 13 pass from Partridge (Pass failed)
M – Smith 19 pass from Partridge (Pass failed)
M – Winters 1 run (Geier kick)
WH – Hymes 10 run (Sosa kick)
WH Mas
First downs 16 21
Rushes-yards 40-190 37-130
Comp-Att-Int 7-21-2 17-27-1
Passing yards 99 260
Fumbles-lost 4-3 2-1
Penalty yards 7-94 7-75
Records 4-3-1 6-2
INDIVIDUAL STATISTICS
Rushing:
Massillon – Winters 18-119 TD; Boykin 7-21.
Warren – Hymes 18-102 TD; Zitnik 7-43; Dorsey 7-20.
Passing:
Massillon – Partridge 17-27-260 5 TDs, INT.
Warren – Miller
7-21-99 INT.
Receiving:
Massillon – Smith 5-81 3 TDs; Grunder 5-62; Pedro 3-49; Olack 2-41.
Warren – Killingsworth 4-82.