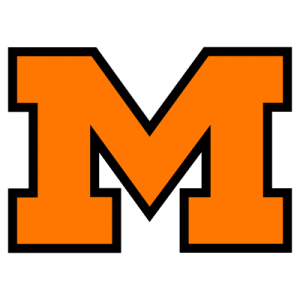 Fast start helps Massillon blitz GlenOak
CHRIS EASTERLING
The Independent
There were few truly surprised when the Massillon Tigers got out to a three-touchdown lead in the first half of their season opener against Buchtel a week ago. However, the same couldn't be said during Thursday night's showdown with GlenOak at Paul Brown Tiger Stadium.
But much to the delight of the orange-clad faithful among the 11,080 in attendance, there the Tigers sat with a 21-0 lead just 12 seconds into the second quarter.
Buoyed by the start, Massillon made it two straight lopsided wins to open the season, this one a 35-10 victory over the Golden Eagles.
"I don't think you anticipate something like that," Tiger coach Jason Hall said. "We anticipated a physical football game. … I was just pleased with the way our kids came out and they played."
The Tigers only punted twice in the first three quarters, as they built up a 35-3 lead. Robert Partridge hit Devin Smith for a pair of touchdown passes, while Alex Winters added two scoring runs to help build up that edge.
"This was a lot of fun," said Smith, who had five catches for 143 yards. "Getting a win against a big school like this and all the talk that's been going on saying we couldn't handle it against these guys, it was good to come back with a win."
The Tigers forced GlenOak to punt from the Massillon 41 on the first drive of the game, and took over at their own 13. From there, Massillon methodically marched down the field to the end zone. Three times on the drive, the Tigers had to convert third downs of at least five yards, and all three times they did so.
Massillon picked up a 12-yard catch from Justin Olack on a third-and-6. Facing a third-and-9 six plays later, Partridge scrambled for 10 and another first down. Partridge would again use his legs to move the chains when he gained eight on a third and-5 to put the ball on the GlenOak 24.
The next play would bring an end to the 15-play drive, as Partridge hooked up with Smith on a 24-yard touchdown pass with 1:57 left in the first quarter. Jeremy Geier's kick made it 7-0 Tigers.
Massillon's lead would grow to two touchdowns the next time the Tigers literally touched the ball. Bo Grunder stepped in front of a Golden Eagle pass attempt at the Tiger 23 and outran everybody into the end zone for the score just 12 seconds into the second quarter.
Grunder's pick-six was the second one in as many weeks for the Massillon defense. It was one of two takeaways for the Tigers on Thursday, giving them eight for the season.
"That really set a lot of the tempo for the rest of the half," Hall said. "They were starting to move the ball a bit and had got a couple of big plays. … Bo just read it perfectly and took it to the house."
Geier's point after kick was good, making it 14-0 Massillon.
After a three-and-out by GlenOak, the Tigers went right back to work on offense. A 36-yard pass to Smith put the ball at the Golden Eagle 25, and two plays later, Alex Winters tore through the GlenOak defense for a 14-yard touchdown run.
Geier once again was true on the PAT, and Massillon had its second 21-0 lead in as many weeks. This one came with 6:54 left in the half.
And for the second straight week, the Tigers saw an opponent try to steal some momentum right before the half. GlenOak marched from its own 26 to the Massillon 4 with under 40 seconds left.
But the Tigers bowed their backs on defense and limited the Golden Eagles to a 21-yard field goal with 27 seconds left in the half to make it 21-3 Massillon.
The Tigers led 28-3 with 8:51 in the third after Winters' second scoring run of the game, a 3-yarder. That capped an eight-play drive which started with Smith hitting Olack for a 29-yard gain on a receiver pass to the GlenOak 29.
Three plays after the Tigers held on fourth down at their own 24, Partridge and Smith hooked up again, this one a 75-yard catch-and-run down the left sideline. The PAT made it 35-3 with 3:49 in the third.
Massillon 35
GlenOak 10
GlenOak 00 03 00 07 10
Massillon 07 14 14 00 35
SCORING SUMMARY
M – Smith 24 pass from Partridge (Geier kick)
M – Grunder 77 interception return (Geier kick)
M – Winters 14 run (Geier kick)
GO – FG P. Julian 21
M – Winters 3 run (Geier kick)
M – Smith 75 pass from Partridge (Geier kick)
GO – Martin 3 run (P. Julian kick)
INDIVIDUAL STATISTICS
Rushing:
Massillon – Winters 12-45 2 TDs.
GlenOak – Lemon 14-57.
Passing:
Massillon – Partridge 11-18-189 2 TDs; Smith 1-1-29.
GlenOak – .
Receiving:
Massillon – Smith 5-143 2 TDs; Grunder 3-32; Olack 2-41.
GlenOak – Gavin 2-1; Hearn 1-39; Osborne 1-28; Campbell 1-10.