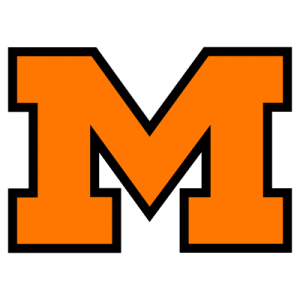 Tigers continue hot streak on the road
CHRIS EASTERLING
The Independent
In their first two games, the Massillon Tigers were able to run out to big early leads, then found themselves watching as their opponents put a score on the board right before halftime to steal some momentum.
On Friday night at Stow, the Tigers didn't get off to the fast start they have been noted for. However, they did steal a tric from their first two opponents in taking the momentum right before the half.
Two touchdowns in the last half of the second quarter broke open a tie game and carried Massillon to a 31-14 victory over the winless Bulldogs in front of more than 5,000 at Bulldog Stadium.
"I thought our kids kept fighting through it and fighting through it," Tiger coach Jason Hall said. "We score the last
series of the first half and the first series of the second half. … I thought we were the better team coming in, but you have to play the game. They made us earn our points tonight."
Massillon's offense sputtered and struggled to get into any rhythm early, but the Tigers were able to shift it into the gear they needed in order to improve to 3-0. After the Tigers finished the first half strong they continued a season-long trend of roaring out of the locker room as they scored on their first drive of the second half for a 28-7 lead less than three minutes into the third quarter.
"I thought their kids came out ready to play," Hall said. "They were trying to match up personnel on and off the field. We really weren't clicking very well. I have to hand it to our kids. This is the first time they've really had to handle adversity."
The Tigers were sitting pretty less than two minutes into the game. Tyler Miller stepped in front of a Bulldog aerial and intercepted it, returning it 39 yards to the Stow 13.
After two plays netted no yards, Alex Winters rushed it in from the 13 to give the Tigers the early edge. Jeremy Geier's point after made it 7-0 just 2:16 into the game.
Both teams spun their wheels for the remainder of the first quarter, but the Tigers began marching to open the second quarter, reaching the Stow 40. But a holding call on a third down play pushed the ball back to the Bulldog 48. Stow's Niko Diamantopoulis then stepped in front of an errant screen pass and returned it to the Massillon 10.
Boosted by the pick, John Markulis fought his way in on the first play of the next possession for the Bulldog score. Drew Horning's PAT evened the score at 7-7 with 10:10 left until halftime.
That score proved to be a wake-up call for the Tigers, who would march 67 yards on 10 plays – aided by a Bulldog personal foul – to take a 14-7 lead when Robert Partridge hit Devin Smith on a 4-yard fade route for a
touchdown with 6:46 remaining until the half.
Stow would stun the Tigers with a 62-yard receiver pass from Kevin Podnar to Kevin Herman to take it to the Massillon 19, but penalties and a stout Tiger defense would limit the Bulldogs to a 44-yard field goal try which fell short.
Massillon took a 21-7 lead with 2:41 left in the second quarter when Partridge hit Smith on a 33-yard pass in which Smith managed to chop his feet in the back of the end zone for the catch. That capped a seven-play, 80-yard drive.
The Tigers took the second half kickoff and marched right down the field, with Smith taking a 36-yard catch-and-run to the Stow 1. Massillon made the score 28-7 on Partridge's 1-yard quarterback keeper.
While Partridge's score was not exactly a long burst, he did provide a lift to Massillon's running game, rushing for 42 first-half yards on five carries. He finished 11-of-23 passing for 181 yards.
"I think Rob handled the adversity the best," Hall said. "A couple of balls were here or there, or maybe a receiver didn't run a great route, but we kept running our offense and eventually you saw it start clicking. That's a sign of a good quarterback and that's the sign of a veteran quarterback."
Stow would march deep into Tiger territory on its second possession of the third quarter, reaching the Massillon 26. But for the second time in the game, the Bulldogs missed short on a 40-plus-yard field goal, this one from 43 yards.
The Tigers answered Stow's failed scoring drive with a successful scoring drive of their own. They took a 31-7 lead on Geier's 29-yard field goal with 9:44 left in the game.
Stow would score with five seconds left when Duane Mitchell hit Podnar on a 45-yard touchdown pass on fourth-and-12.
Massillon 31
Stow 14
Massillon 07 14 07 03 31
Stow 00 07 00 07 14
SCORING SUMMARY
M – Winters 13 run (Geier kick)
S – J. Markulis 10 run (Horning kick)
M – Smith 4 pass from Partridge (Geier kick)
M – Smith 33 pass from Partridge (Geier kick)
M – Partridge 1 run (Geier kick)
M – FG Geier 29
S – Podnar 45 pass from Mitchell (Horning kick)
Mas Sto
First downs 15 5
Rushes-yards 38-147 27-50
Comp-Att-Int 11-23-1 8-15-1
Passing yards 181 153
Fumbles-lost 1-1 1-1
Penalty yards 5-40 5-35
Records 3-0 0-3
INDIVIDUAL STATISTICS
Rushing:
Massillon – Winter 26-103 TDs; Partridge 6-43.
Stow – J. Markulis 13-42 TD; Mitchell 13-7.
Passing:
Massillon – Partridge 11-23-181 2 TDs, INT.
Stow – Mitchell 7-14-91 TD, INT; Podnar 1-1-62.
Receiving:
Massillon – Smith 4-82 TDs; Grunder 3-38; Winters 2-19; Sheegog
1-22.
Stow – Herman 4-63; Podnar 2-54 TD; Ellesin 2-36.