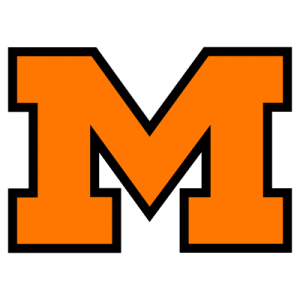 Quick start paves way for Massillon rout of Buchtel
CHRIS EASTERLING
The Independent
The Massillon Tigers burst out of the gates in the first quarter of their season opener Thursday night against Buchtel at Paul Brown Tiger Stadium. Then, after getting stuck in the mud for a quarter, they recovered in the second half to finish off a 42-20 season-opening win over the Griffins in front of 7,794 fans.
Massillon outscored Buchtel 21-0 in the first 12 minutes. The Tigers, who led 21-7 at halftime, added a 14-0 edge in the third quarter to remove any doubt. "I thought we came out with poise and consistency," Tiger coach
Jason Hall said. "I was a little disappointed with our second quarter, not because there wasn't a lot of scoring, but because there was the back-and-forth, penalties. We strive for consistency on both sides of the ball. … Just like anybody, we have to continue working to get better."
The highly touted Tiger offense looked the part for the first quarter, especially the first drive. Massillon needed just eight plays to reach the end zone, with Robert Partridge hitting Devin Smith on a 1-yard fade 3:45 into the season for a 7-0 Tiger lead.
After a Bo Grunder fumble recovery on Buchtel's second play, the Tigers needed just three more plays to make it 14-0. Partridge hit Justin Olack on a 14-yard slant pass for the score with 6:20 left in the first quarter. Partridge hit on his first six passes for 64 yards with two touchdowns. He finished 14-of-18 for 167 yards with four scores.
"He only missed on a couple balls tonight," Hall said.
Massillon's offense, meanwhile, showed remarkable balance over the first two drives – throwing the ball six times while running it five.
The Tiger defense would then get into the act, with Aaron Robey returning an interception on Buchtel's fifth play of the game – on its third possession – 25 yards for a score with 5:20 showing on the first-quarter clock for a 21-0 lead.
Massillon's defense would take the ball away four times in the first half, including three in the first quarter. For the game, the Tigers would create six turnovers.
However, the second quarter would be a struggle for both teams. The Tigers were plagued by miscues which cost them field position – including an inadvertent knee on a punt and an ineligible man downfield penalty on a 40-yard pass to the Buchtel 8, with an unsportsmanlike conduct penalty tossed in as well.
But the Massillon offense would recover in the second half. The Tigers' running game led the way on their first drive of the third quarter, as all 70 yards were gained in three carries, the last of which was a 24-yard Jacar Roberson touchdown run 3:56 into the half.
Smith and Partridge added a 25-yard touchdown strike in the third quarter for a 35-7 lead. Partridge then hit Roberson – who suffered an arm injury on the play – for a 19-yard score early in the fourth quarter for a 42-7 lead.
"I was impressed with the way our kids came out in the second half," Hall said.
About the only struggle for the Tigers was their ability to contain Buchtel quarterback Steve Parker. Parker threw for 196 yards, while rushing for another 109 on an array of bootlegs and quarterback keepers.
Parker tossed a pair of touchdown passes – including a 1-yarder which bounced off Demarquis Owens and into teammate Corey Smith's hands with 38 seconds left in the first half to make it 21-7 Tigers. He also rushed for a score.
"They threw some great balls," Hall said. "They were running
their inside zone well. They had some success against us."
Massillon 42
Buchtel 20
Buchtel 00 07 00 13 20
Massillon 21 00 14 07 42
M – Smith 1 pass from Partridge (Geier kick)
M – Olack 14 pass from Partridge (Geier kick)
M – Robey 25 interception return (Geier kick)
B – Smith 2 pass from Parker (Green kick)
M – Roberson 24 run (Geier kick)
M – Smith 25 pass from Partridge (Geier kick)
M – Roberson 19 pass from Partridge (Geier kick)
B – Smith 25 pass from Parker (Green kick)
B – Parker 4 run (kick failed
Buc Mas
First downs 24 20
Rushes-yards 46-175 34-203
Comp-Att-Int 27-15-2 19-14-0
Passing yards 203 167
Fumbles-lost 4-4 3-1
Penalty yards 187 89
Records 0-1 1-0
INDIVIDUAL STATISTICS
Rushing:
Massillon – Winters 14-108; Reiman 9-51; Roberson 5-29 TD.
Buchtel – Parker 24-109 TD.
Passing:
Massillon – Partridge 14-18-167 4 TDs.
Buchtel – Parker 14-25-196 2 TDs, 2 INTs; Jones 1-2-7
Receiving:
Massillon – Lewis 4-74; Arrington 3-38; Smith 3-31 2 TDs.
Buchtel – Roberson 4-61 TD; Smith 4-51 2 TDs; Olack 3-31 TD;
Winters 2-17.