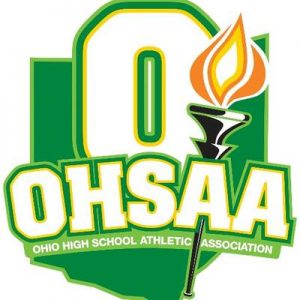 Redemption at the Rubber Bowl
By JOE SHAHEEN
Call it redemption.
Call it revenge.
Call it … Massillon 21, McKinley 3 in front of 16,111 at the Rubber Bowl in Akron Saturday night.
Call it ripping your archrival and kicking down the door to the Division I final four as the Tigers advance to a state semifinal game on Saturday at 1 p.m. against the 13-0 Eagles of Lakewood St. Edward. That game will also be played at the Rubber Bowl.
All of this just three weeks after Massillon absorbed a 38-8 haymaker from McKinley in Week 10 that left the Tigers wobbly but still standing.
Head coach Tom Stacy and the Tigers ended McKinley's 12-game winning streak with an offensive gameplan that had the Bulldogs on their heels most of the night and an aggressive, fundamentally sound defense that just wouldn't let Pup playmaker Morgan Williams break off the big one for much of the game.
"Awesome," beamed Tiger junior safety Andrew Dailey. "It's the most exciting time to be a part of in Massillon.
"We came out with a better plan, which we executed well. And then it was "Hit 'em, hit 'em, hit 'em!"
Keeping Williams in check, after the junior rushed for 234 yards and four touchdowns against the Tigers in their first meeting, was job one according to senior inside linebacker Paris McCall.
"That was our goal … to stop him and we did that," McCall said.
Williams finished with 108 yards in 25 totes.
"McKinley embarrassed us the first time," McCall said. "We had to come out and show them who the real Tigers are."
McKinley came into the regional championship game having scored five touchdowns in each of its past five contests and averaging nearly 40 points a game in 2005.
That the Tiger defense held the Bulldogs to a single field goal was clearly the story of the game.
"Revenge, baby," grinned Tiger senior cornerback Neal James, who helped limit McKinley speedster Joe Morgan to two harmless receptions. "Revenge is sweet.
"We came at them. We came at them. We just wanted to play. We played. Non-stop. The defensive line pressured the quarterback and Troy (Ellis) and I just stuck to them."
Both teams' initial possession of the game set the tone for the entire contest.
McKinley got a first down on its first snap when Williams gained 11 yards up the middle. Then Massillon battened down the hatches as the junior tailback was held to six yards on the next two plays and quarterback Dan Grimsley threw an incompletion on third-and-four, forcing a Bulldog punt from its 39-yard line.
Massillon took over at its 31 and senior tailback Lanale Robinson, behind a strong push from the Tiger offensive line, picked up seven yards off left tackle. One play later, Quentin Nicholsen picked up a first down up the middle on third-and short.
Then the passing game got going as Bobby Huth found Trey Miller along the right sideline for a 26-yard gainer to the McKinley 32. A screen pass left to Brian Gamble netted 19 more to the Bulldog 13.
On second-and-five from the 8, Gamble hit off right guard, spun off a tackle at the line and ran through another at the 5 on his way to the end zone as the Tigers drew first blood.
Steve Schott's conversion was good at 7:08 of the first quarter and Massillon led 7-0.
It was just how Stacy wanted the game to begin.
"That was really important because when we've played well this year, it's when we've come out and played well early," he said. "When we've won in big games, we've played well early in the game."
McKinley looked like it might take back the momentum as Brian Williams returned the ensuing kickoff from his 2 to the Tiger 46. But three snaps later – a Williams run and two incomplete passes – the Bulldogs were again forced to punt.
Massillon set up shop at its own 11. On second down, Huth sprinted left and zipped a short pass to Zack Vanryzin at the 20. The senior wideout carried to the 25 for a first down.
Huth rolled right on first down and threw back left to Gamble who picked up 12 yards to the 37.
Another Huth aerial, this time to Dailey, was good for still another first down but the Tiger drive looked to be stalled on third-and-seven at McKinley's 49.
The Tigers, however, had other ideas as Huth took the snap, flipped a lateral pass right to Gamble, who suddenly pulled up and let fly with a bomb of his own. Vanryzin ran under the ball and carried it home as the Bulldog Nation wondered what hit them.
"Brian told me a couple of weeks ago, "I can throw the football," Stacy said. "I told him we were going to put in the pass. We had just the play to do it on. It's a play we've run a lot to him, a swing pass. It worked out great. Zack Vanryzin ran a great route."
Schott's point after kick was true and Massillon had taken just three minutes to cover 89 yards in eight plays, good for a 14-0 lead at 3:01 of the first quarter.
In its first two possessions of the game, Massillon had generated more offense than it had in four quarters against the Bulldogs back in October.
McKinley's next possession was another three-and-out series as Neal James defended a long pass to Morgan along the right sideline on third-and-six.
The Tigers couldn't gain on first down on their next possession but Shawn Weisend got off a 48-yard punt to put McKinley at its 30.
Williams then embarked on his longest run of the evening, a 31-yard gainer up the middle to the Massillon 39.
The Bulldogs worked their way to the Tiger 9 but a third down slant pass was high and the Pups were forced to settle for Zack Campbell's 26-yard field goal at 7:42 of the second quarter, closing the first half scoring.
The Tigers took the second half kickoff but fumbled it away on their second snap of the third quarter.
The Massillon defense rose to the occasion as three straight Williams runs failed to net a first down, forcing McKinley to punt.
The Tigers marched from their 40 to the McKinley 26, thanks in part to a 19-yard Huth to Vanryzin slant pass. A sack and a penalty left the Tigers with a third-and-25, but the Bulldogs bailed Massillon out with a pass interference penalty that extended the drive.
On third-and-one from the Pups' 18, Huth faked a handoff and found senior tight end Brett Huffman open over the middle at the 2. The pass was there, Huffman pulled it in and Massillon had expanded its lead to 21-3.
McKinley would threaten once more, driving from its own 2 to the Massillon 28 with over seven minutes still to play. But Troy Ellis intercepted a Bulldog pass in the end zone to turn the Pups away one final time.
"The whole team was angry since the last game," Ellis said. "We just wanted to prove to everybody that we could hang with these guys and beat them."
Mission accomplished
This page was created November 21, 2005
Copyright ©2005 The Independent
Huth at fore of rivalry reversal
By JOE SHAHEEN
Joe.Shaheen@IndeOnline.com
You'd be hard pressed to find one Massillon Tiger who thought he'd performed well against the McKinley Bulldogs back on Oct. 29 in Fawcett Stadium.
It was reflected in the final score: McKinley 38, Massillon 8.
Everyone – offensive players, defensive players, special teams players, assistant coaches, head coach Tom Stacy – felt as if they'd let the team, the program and even the community down.
And while it was Stacy who stepped up and assumed the blame publicly, saying he hadn't done a good job preparing the team that week, every member of the team readily assumed at least some of the blame.
That no one was pointing a finger at a teammate, that the defense wasn't laying the blame at the doorstep of the offense – or vice versa – speaks to the character Stacy has instilled in the young men who proudly wear the orange-and-black into battle every weekend.
They had won nine in a row as a team.
They had lost to their longtime nemesis as a team.
And no one in Tiger football program was going to throw anyone else under the bus in the aftermath of that devastating defeat.
But when you're the quarterback, the one individual other than the head coach who is most readily seen as the leader of the team, you do feel responsible.
You do feel like that cross is on your shoulders, that the burden is for you to bear.
Junior Bobby Huth wears that mantle of leadership for the Tigers, though he was in a three-way fight for the job when Stacy took over way back in June.
Despite not possessing prototypical size or speed for a Division I high school quarterback, Huth won the job and guided the offense to nine straight wins by playing mistake free football and by making good decisions a the line of scrimmage.
Knocked out of the St. Ignatius game late, Huth bounced back in the 13-0 win over Warren Harding.
Harassed into a poor passing performance against McKinley in Week 10, the mop-haired youngster rebounded with two highly efficient performances in playoff victories over Hoover and Findlay.
Most figured the end of the line would be Saturday against unbeaten McKinley at the Rubber Bowl.
Not Huth.
He completely turned around his 8 of 18, three interception performance in the first game by completing 9 of 11 passes for 121 yards and a touchdown in the Tigers- 21-3 regional championship victory over the Pups.
"I played the worst game of my life, by far, the first time we played them," Huth said amidst a sea of orange that flooded the Rubber Bowl field immediately after Saturday's game. "I felt like I had to come out here today and play my best game. I didn't play my best game but I played pretty good."
Pretty good, huh?
After an incompletion on his first threw, Huth connected on six straight passes, using a variety of roll outs, sprint outs and screens to baffle the McKinley defense and put his teammates in positions to make plays.
He initiated the play that resulted in Massillon's second score of the evening, zipping a swing pass laterally to Brian Gamble to set up Gamble's long bomb to Zack Vanryzin that put the Tigers up 14-0 late in the first quarter.
And it was Huth's deceptive play-action that froze McKinley's defense for an instant just before he laid a touchdown pass in the arms of tight end Brett Huffman to all but put the Bulldogs away late in the third quarter at 21-3.
"We had a great game plan," Huth said. "It turned us around. We came out here focused and we played great.
"We knew the first game was kind of a fluke. We came out here focused. We had a great week of practice. And our O-line really stepped up and play great for us today."
Asked what was the difference between the team that lost to McKinley 38-8 and the one that had just shocked just about everyone outside of Massillon, Huth smiled, looked down for an instant and then spread the credit.
"Great focus. Great game plan," he said. "We had a great week of practice and we practiced hard."
And that little quarterback who is too small and too slow showed everybody how it's done.
This page was created November 21, 2005
Copyright ©2005 The Independent