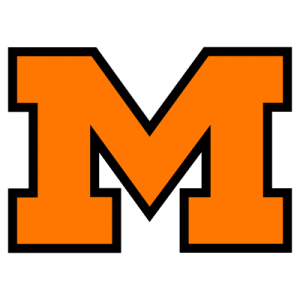 Tigers move to 4-0 with lopsided win
By MIKE KEATING
Independent Sports Writer
It had been nearly two years since the Massillon Tigers last won a football game away from Paul Brown Tiger Stadium.
Last fall, the Tigers lost at Austintown Fitch and at North Central Indianapolis (Ind.).
That is one reason why Jack Rose felt relieved after Massil­lon defeated Mansfield Senior on its home grass 53-22 before 8,000 fans at Arlin Field Friday night.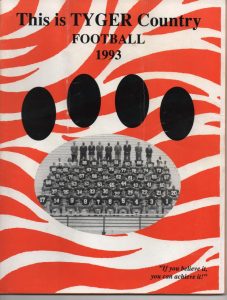 "I kept bearing it around town how long it had been since we last won a game on the road," sighed Rose, the second­ year Massillon head coach. "So, yes, winning on the road was a big concern coming into the game."
The last time the Tigers won a regular season road game was 42‑13 over McKinley in the 1991 finale.
"The coaches told us the dimensions on their (Man­sfield's) field were the same as ours," added linebacker Joel Smith. "We just had to go out and play football."
The fourth quarter has be­longed to Massillon all season. The Tigers had outscored Alliance 20‑0, Grove City and Akron Garfield by a combined 56‑7 in the final period.
It was more of the same against the Tygers. Massillon scored 26 unanswered points in the fourth quarter ‑ 20 within the first 4:30.
Conditioning has been a fac­tor for the Tigers in those final eight minutes.
"We work hard on condition­ing in practice," said tight end Isaiah Jackson. "That's to our advantage."
"We don't practice long," added Smith. "But we have very intense practices. It has helped pay off in the games."
It appeared Mansfield was going to send the game to the wire after its second touchdown in the third quarter, a 66‑yard run by tailback Charles Foun­tain down the left sideline.
That score and subsequent extra point brought the Tygers to within 27‑22 at the 5:32 mark.
"I was nervous then," admit­ted Smith, a 5‑11, 181‑pound senior. "But our offense just came back and pounded it right at them, like it had the whole game."
The Tigers had the ball for nine series. The offense scored six touchdowns and had two other drives stopped after reaching the Mansfield nine.
Fullback Mike Paul helped prolong drive after drive with hard running between the tack­les. Paul, a 6‑0, 217‑pound senior, wound up with a game­ high 132 rushing yards in 18 car­ries.
After Fountain excited the home folks with the big play, the Tigers just methodically drove the ball upfield. Nine running plays moved it to the Mansfield 29.
Paul carried the ball five times for 30 yards in that drive.
Then quarterback Mike Danzy rifled a strike to Jackson, a 6-3 226-pound senior, who made a one‑hand grab on the slant play and turned the play into a 21‑yard gain.
"If you ask me," Rose said, "that was the key point of the game."
"It was just an instinctive catch," grinned Jackson.
Three plays later, halfback Ali Dixon bulled into the end zone from two yards out. Danzy optioned right for the two points and the Tigers led 35‑22 with 10:32 to play.
Mansfield had responded af­ter Massillon built leads of 21‑7 and 27‑15, but the Tigers dug in defensively and forced a punt.
It was time for the special teams to deliver, as Kevin Buckland snared the punt at the Massillon 30, broke to the out­side and raced to the Mansfield 40, where it appeared he would be stopped. Buckland kept his legs moving and used every ounce of his 150-pound frame to shake off the would‑be tacklers and race to the end zone that made the score 41‑22.
The back breaker for Man­sfield occurred on its next series, when quarterback Effie James, who fired several pas­ses on the mark only to be bet­rayed by some slippery‑handed receiver, tried a hitch to wideout David Lawrence.
Massillon cornerback Lonnie Simpson, who was playing the receiver, immediately turned when the pass was released, caught it at the Tygers 35, stop­ped on a dime and returned the interception untouched into the end zone. That score with 7:40 remaining made it 47-22 and the Mansfield fans started heading for the exits.
Simpson had given the Tigers their first lead when he got be­hind the Mansfield secondary, hauled in a Danzy pass in full stride and turned it into a 33­-yard touchdown play with 4:20 left in the first quarter.
Fountain scored on a one-­yard plunge at the 2:21 mark of the first quarter and Mansfield had caught the Tigers at 7‑7.
But Danzy and Jackson teamed up to give Massillon the lead for good in the second quarter.
The senior quarterback rol­led left and hit an unguarded Jackson in the back of the end zone for a four‑yard touchdown strike. Randy Endsley kicked the P.A.T. and Massillon led 14-­7 with 11:06 left in the half.
Mansfield never caught the Tigers again, but they provided a scare, until the fourth quarter.
"They were the best team that we played," said Smith. "They were so fast."
"They came well‑prepared and were well‑coached for us," Rose added. "They threw deep early (an incompletion) and stretched us out.
"We didn't play a real good first half. We had two drives stopped when we got inside the scoring zone. Our goal is to score everytime we get inside the scoring zone."
The Tigers have not opened with four consecutive wins since 1988, when Lee Owens' first team accomplished that feat.
The streak was stopped at four by Austintown Fitch ‑ the Tigers' next opponent.
Fitch will travel to Massillon with a 4‑0 record.
Fitch has played plenty of football inside Paul Brown Ti­ger Stadium within the last year. The Falcons defeated Perry and Pickerington in post­season tournament games be­fore losing to Cleveland St. Ignatius.
MASSILLON 53
MANSFIELD 22
M 0
First downs rushing 20 5
First downs passing 4 1
First downs penalty 1 0
Total first downs 25 6
Net yards rushing 381 170
Net yards passing 94 26
Total yards gained 475 196
Passes attempted 9 9
Passes completed 6 1
Passes int. by 1 0
Times kicked off 9 4
Kickoff average 42.6 49.8
Kickoff return yards 83 174
Punts 1 5
Punting average 33.0 38.2
Punt return yards 74 -3
Fumbles 2 1
Fumbles lost 1 1
Penalties 3 4
Yards penalized 15 25
Number of plays 64 36
Time of possession 30:31 17:29
Attendance 8,000
MANSFIELD 7 0 15 00 22
MASSILLON 7 7 13 26 53
MASS ‑ Simpson 33 pass from Danzy (En­dsley kick)
MANS ‑ Fountain I run (kick good)
MASS ‑ Jackson 4 pass from Danzy (Endsley kick)
MASS ‑ Paul 8 run (Endsley kick)
MANS ‑ Fountain 25 run (Lawrence pass from James)
MASS ‑ Paul 9 run (pass failed)
MANS ‑ Fountin 66 run (kick good)
MASS ‑ Dixon 2 run (Danzy run)
MASS ‑ Suckland 70 punt return (run failed)
MASS ‑ Simpson 34 pass interception (kick failed)
MASS ‑ Ashcraft 13 run (kick failed)
RUSHING
Massillon
Paul 18‑132,
Ashcraft 13‑96,
Dixon 13‑71,
Danzy 8‑39;
Mansfield
Foun­tain 10‑121.
PASSING
Massillon
Danzy 6‑9‑94, 2 TDs;
Mansfield
James 1‑9‑26‑1.
RECEIVING
Massillon
Jackson 3‑36,
Simp­son 1‑33,
Dixon 1‑17,
Merchant 1‑8;
Mansfield
Barber 1‑26.