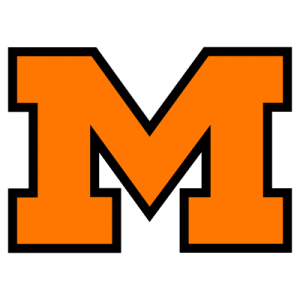 Fan-tastic! Massillon supporters fill local motels
By Kay Stephens
Staff Writer
(Altoona Mirror Sept 10, 1988)
When the high school football team from Massillon, Ohio, comes to Altoona today, at least 2,000 fans are expected to follow.
And because the Massillon vs. Altoona game is at night, local motels and hotels are booked solid.
Each of those fans will probably spend an average of $70 to $75 each for room, meals and other expenses, James Caporuscio of the Altoona‑Blair County Chamber of Commerce estimated. So the mass of fans from Massillon should be pumping an additional $150,000 into local businesses.
Those Massillon fans who come early or leave late are likely to help make the Keystone Country Festival at Lakemont Park a success. Some fans are expected to stop at the festival today before the 7:30 p.m. game or on Sunday before they go home.
The Sheraton Altoona set aside 35 rooms for the team and about 35 for the fans. In addition to a convention and some rooms for the Keystone Country Festival vendors, the 226 room facility is sold out.
Other Altoona motels like Days Inn, Knights Inn and Holiday Inn, in addition to smaller motels like the Wye Motor Lodge and Rogers Motel, have no rooms for tonight.
Some motel clerks said they were referring room requests to motels in nearby towns.
Some Massillon fans are expected to come by camper, Caporuscio added. A group called last summer and was referred to the Sanderbeck Campgrounds near Duncansville where they're expected to spend the night.
While the motels and hotels are sold out, Mansion Park is not.
As of Friday, the high school athletic office estimated attendance at 4,400 to 4,500, but more tickets will be sold tonight. If the weather is good, attendance is expected to be higher, Mansion Park seats 10,471.
As of Friday, 2,600 Altoona were expected to show up for the game. There are 700 season ticket holders and the athletic office sold 1,900 game tickets.
Fans who did not buy tickets by Friday can purchase them tonight at Mansion Park. The gates open at 6 p.m,
This is the second year of a two­ year contract that the Altoona Area School District struck up with Mas­sillon School District for a football game between the two teams which used to face off regularly in the 1960s when fans traveled by trains to the games,
Massillon is bringing its band to the game, just as Altoona had to take its band last year to Massillon.
Altoona lost last year's game, 34‑3.
When the Tigers travel,
so do the fans
Altoona amazed
by sea of orange
By STEVE DOERSCHUK
Independent Sports Editor
ALTOONA, Pa. ‑ A lost member of the "Trekkers from Tigertown," fresh down the mountain that con­tains "world famous" Horseshoe Curve, needed directions to the sta­dium here Saturday evening.
A man standing in his front yard was hailed.
"You folks from Massillon?" the Altoona resident deadpanned. "Well, you, 'just go right up there and keep going for about 10 miles."
The man pointed to a remote peak in the wilderness. Then he laughed and gave the real directions to Man­sion Park, seven blocks from his mail box.
When he was finished he said, "I usually go to the games, but not tonight. You guys will kill us."
Three hours later, a maroon army of fans on the Altoona High side of Mansion Park was whooping 'it up. A little split end named Dave "Whitey" Berardinelli was dancing in the end zone, having just caught a touchdown pass on the first play of the fourth quarter.
Altoona was not exactly getting killed. The Mountain Lions had seized control of the action and, when the extra‑point boot sailed through, trailed the Massillon Ti­gers by just a 12‑7 margin.
In downtown Altoona, across the street from the old Penn‑Alto Hotel where some visitors from Massillon spent the weekend, stands a res­taurant called Frank n' Joe's.
"Breakfast is our specialty" is what the sign outside the greasy spoon says.
The restaurant can't live on breakfast, though, so it stays open 24 hours.
"Passing is our specialty" is a sign one might hang on the 1988 Ti­gers, but they play the survival game, too. And Saturday night, they departed from their specialty to survive.
The possession after the Altoona touchdown loomed as the life‑or-­death moment in this game.
"It was time to put the finesse stuff on the shelf," said Massillon head coach Lee Owens.
It was time, Owens said, to play "slug nose football."
Some noses got flattened, all' right. The Tigers marched for a touchdown in 11 plays. Nine of them were running plays. The offensive line fired out, and the running backs ran over defenders.
Owens' ballyhooed "run and boot" offense did, however, make a cameo appearance during the march.
"The touchdown run was a boot‑leg," Owens smiled, referring to quarterback Lee Hurst's 8‑yard scoring roll around the right side.
Now the score was 18‑7, and would stay that way. Now it was time for the Orange Army on the visitors' side to erupt.
The crowd at Mansion Park was about 9,000. The visitors' grand stand was stocked to about 85 per cent of its capacity, and about percent of its inhabitants we wearing something that screamed "I'm a Tiger fan."
More than 2,000 Trekkers from Tigertown made the trip, which, took four to 5 1/2 hours, depending on the weight of each driver's foot.
Altoona residents marveled at the Massillon turnout.
"Why do they do it?" The ques­tion kept coming up.
They are what makes Massillon unique." That was as good an answer as any.
The parking lot at Mansion Park was wall‑to‑wall Winnebagos, cam­pers and vans ‑ all decorated with something orange ‑ by 6:30 pm., an hour before kickoff.
Just before kickoff, members of the Reese's Raiders club descended to the field to wave huge orange flags. The 100‑plus team members who bussed to Altoona then ran through a hoop that blared the mes­sage, "Massillon, Ohio … where everyone is a Tiger."
At halftime, the man introducing the Massillon Tiger Swing Band – naturally, the band was there ‑ declared, "and from Massillon, Ohio, the high school football capital of the world …"
Most of the Trekkers from Tiger­town, it seemed, stayed the night.
An hour after the game ended be­came rush hour at Altoona's fast food parlors.
"Lord, you people from Massillon eat a lot of pizza," said a harried worker from Domino's Pizza.
Altoona people weren't the only ones marveling over the Trekkers from Tigertown.
Coach Owens, eating pizza and watching the Notre Dame ­Michigan game at the Sheraton, called the size of the Massillon con­tingent "amazing."
"Would you get something like this from any town but Massillon?" Owens said.
He didn't really need an answer.
'Weak Two' is tough Week two
Tigers have tough time knocking out Altoona,
await rampaging Magics
By STEVE DOERSCHUK
Independent Sports Editor
ALTOONA, Pa. ‑ Forget that preseason about the Massillon Tigers not having their La‑Z‑Boy Recliners until the week of the high school football.
Tigers had to fight their way out of a op before winning in Week Two. They led the Altoona Mountain Lions 18‑7 before a crowd of 9,000 here Saturday night. Four, as you probably know because preseason hype, will send the Tigers Fairfield.
Fairfield, a next‑door neighbor of Cincinnati Princeton, beat eventual state champion Solon last year and, in 1986, claimed the crown for itself. If you're looking ahead, Fairfield is 2‑0 after beating Cincinnati Oak -21 in a track meet Friday.
Don't look ahead.
Tigers had trouble digesting 'Toona Saturday. And Week Three will pit the orange and black against a knuckle sandwich named Barberton Friday in Paul Brown Tiger Stadium.
The Magics are back from scholastic foot­ball under old timer Don Ault, a former college head coach who came to the Magic City last year. They, too, are 2‑0. And they got there not by bullying habitual bung­lers. Their resounding 30‑12 victory Friday came against Walsh Jesuit, hardly a paroc­hial pipsqueak.
Walsh, usually a playoff contender, was tenderized by what veteran Massillon assis­tant coach Eric Schumacher, speaking from the Altoona Sheraton late Saturday, called "the best Barberton team I've seen."
"It'll be a big ball game," added Lee Owens, the Tigers head coach.
Some Barberton folks in the over‑40 crowd still hold a big grudge over something that happened in 1959. Namely, a 90‑0 Massillon victory over the Magics.
You can bet the gross annual income of the Altoona Sheraton that this year's Massillon­-Barberton game won't be a 90‑0 job.
Meanwhile, you might have had a few tak­ers on a 90‑0 score in Saturday's Massillon­-Altoona game.
The Tigers grabbed a 12‑0 lead by the time the game was 17 plays old.
Pro‑rating the score over four quarters ‑ slightly less than half of the first quarter was gone when the Tigers scored their second TD ‑‑ you were looking at a 96‑0 final.
And that's how outmanned Altoona looked.
But something strange happened as the twilight disappeared and darkness swal­lowed the mountains behind Mansion Park.
'Toona made like a shark and bit back .
The Mountain Lions played the Tigers on no less than even terms for the better portion of three periods.
And, when Altoona's short passing game, by then clicking on eight cylinders, produced a touchdown on the first play of the fourth quarter, the Lions trailed by only 12‑7.
"We got behind, but we were never afraid of them," said Dave Berardinelli, the Altoona split end who caught the touchdown pass.
"I can't say it was the same last year when we got beat pretty bad in Massillon. We were a slightly intimidated by the mystique. I re­member that their booster club gave us gifts in the hotel and I was thinking, 'Gee, this must be some football town.'
"We just looked at them as another team this time."
Yet, maybe there's something to the mysti­que after all.
Just as mysteriously as the Tigers went flat and stayed that way for three quarters, they discovered their roar again after Altoona closed to 12‑7.
The Tigers drove 76 yards in 11 plays for a clinching touchdown.
Whereas the short passing game had click­ed during the 12‑0 getaway, the running game now became the force of the offense.
"It was time to put the finesse stuff on the shelf," Owens said. "It was time to play slug nose football."
Senior fullback Jason Stafford fired haymakers.
The 5‑foot‑9, 183‑pound speedster turned beat up would‑be tacklers in a series that be­came the jewel of one of the biggest night's any Tiger rusher has ever had.
Stafford's final, official totals were 24 carries for 182 yards and two touchdowns. The Massillon football press guide shows that Bill Harmon, Art Hastings, Tom Hannon, Mike Mauger and Mark McDew all exceeded 200 rushing yards in a game for the Tigers. Stafford's outing is believed to rank in the top 10 all time.
The entire offense looked to be running on nitro during the critical drive.
"I looked in their eyes and knew they were ready to go," Owens said.
The Tigers took over on their own 24 and quickly got a tough 13 yards from "A‑back" Ryan Sparkman. Quarterback Lee Hurst passed six yards to Robert Spencer, then Staf­ford crossed midfield on an 11‑yard blast.
Hurst bootlegged for 12 yards, then Stafford ground out 5 more to bash the Tigers inside the 30. Spark­man was stopped for no gain, but Hurst connected with tight end Jeff Harig for five yards that turned into a first down after a measurement.
Then Stafford rumbled 8 yards to the 16. It was Stafford again for 4 brutal yards for a first down to the 12.
Sparkman churned out 4 more to the 8. Then, on third and a short 2, Hurst took off on a bootleg around right end. By now, Altoona's defen­ders were wondering whether it would be Stafford or Sparkman steamrollering inside, and the boot became a perfect call. Hurst scored easily.
The extra point failed, but the Ti­gers led 18‑7 with 8:06 remaining. They had the game on ice.
"As disappointed as I am in some things about the game, we still gained more than 400 yards (403), and the defense did some good things, including a very important goal‑line stand," Owens said.
"We were ready at the start of the game then we scored twice and kind of lost it. We didn't smell the blood and put 'em away. It takes a team a while to get to that point. We haven't arrived yet. But we're getting close."
They looked more than close in the early going.
The Tigers received the opening kickoff then drove 73 yards in only eight plays for a touchdown. After an incomplete pass, Massillon plays covered 11, 4, 5, 9, 16, 9 and 19 yards. The last play was a draw to Stafford that turned into a touchdown. Hurst's kick was wide and the Ti­gers led 6‑0 with 9:45 left in the first quarter.
The Tiger defense started as dominantly as the offense, forcing a punt after three nonproductive plays.
Massillon proceeded to cover 77 yards in only five plays ‑ a 7‑yard run by Stafford, a 5‑yard pass to Harig, a 7‑yard pass to Troy Manion, a 25‑yard bootleg run by Hurst and a 33‑yard touchdown sprint by Staf­ford, who broke a tackle and easily outran the secondary to the right corner of the end zone.
The two‑point conversion try failed and the Tigers led 12‑0 with 6:41 left in the first period.
The Tigers got the ball back quick­ly on an interception by Chad Buck­land. That's when the offense seemed to go flat, although Altoona head coach John Franco saw it another way.
"They have great athletes and they hit us with tremendous execu­tion on their first two series," Fran­co said. "We made an adjustment, bringing our coverage people in closer to the receivers, and it seemed to work."
The Mountain Lions took over on downs at their own 32 late in the first quarter then used a mix of sideline passes and shots to the tight end over the middle to drive to the Tiger 1‑yard line on first and goal.
Massillon used its up‑against‑the­ wall unit to stage one of its great goal‑line stands of recent years. With T.R. Rivera leading the charge of the front wall, the stubborn Tigers stopped two running plays for no gain at the 1, then sniffed out a quar­terback bootleg and tackled QB Jon Ruff for a 5‑yard loss. Berardinelli couldn't catch up to a fourth‑down pass and the Tigers took over on downs.
"My Lord, if we score down there, it's a different ball game," said Franco.
As the defense ran off the field, end Monte McGuire was greeted by a hearty hand slap from assistant coach Curt Strawder.
Strawder once gave defenses fits as a Massillon receiver. He is in third place on the Tigers' all‑time list for catches in a single game (eight). He now shares that position with Harig, whose outstanding night included eight catches for 73 yards.
Hurst completed 13 of 23 passes for 103 yards and was credited with 52 rushing yards in 11 carries.
For Altoona, Ruff completed 13 of 23 passes for 177 yards before leav­ing with a knee injury. He twisted the knee on the last play of Altoona's touchdown drive and did not return.
The injury did not have a big im­pact on the game since the Tigers scored the first time they had the ball after the Altoona TD.
The Massillon defense came through its second straight week of shutting out an opponent in the first half. The defense has allowed only one second‑half touchdown in each of the season's first two weeks.
Just as the offense rose up after the Altoona touchdown, the defense upgraded its play down the stretch.
After the Tigers' final touchdown, Altoona still had eight minutes to get something going. The Tigers, however, stuffed the Mountain Lions by putting heavy pressure on backup quarterback T.J. Keith.
MASSILLON 18
ALTOONA 7
M A
First downs rushing 17 3
First downs passing 7 8
First downs by penalty 0 1
Totals first downs 24 12
Yards gained rushing 292 33
Yards lost rushing 13 42
Net yards rushing 279 -9
Net yards passing 124 214
Total yards gained 403 205
Passes attempted 24 34
Passes completed 14 16
Passes int. by 1 0
Punts 3 5
Punting average 33.0 35.4
Fumbles 2 3
Fumbles lost 1 0
Penalties 6 2
Yards penalized 63 20
Number of plays 68 59
Time of possession 24.01 23.59
Attendance 9,000
Individual statistics
Rushing
Massillon) Stafford, 24‑182; Hurst, 11‑52; Sparkman, 6‑37; Dixon, 2‑8.
(Altoona) Farris, 14‑22; Rusnak, 4‑minus 3.
Passing
(Massillon) Hurst 13‑23‑0 107; Slutz, 1‑1‑0 17.
(Altoona) Ruff 13‑22‑1 177; Keith 4‑11‑0 36.
Receiving
(Massillon) Harig, B‑73; Pierce, 1‑17; Smith, 2‑14; Spencer, 2‑13; Manion, 1‑7.
Altoona) Berardinelli, 10‑111; Saylor, 3‑34; Farris, 3‑60.
ALTOONA 0 0 0 7 7
MASSILLON 12 0 0 6 18
M ‑ Stafford 19 run (kick failed)
M ‑ Stafford 32 run (pass failed)
A ‑ Berardineill 5 pass from Ruff (Swogger kick)
M ‑ Hurst 8 run (pass failed)