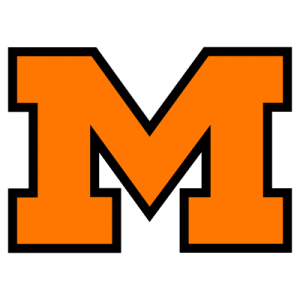 Tigers' 27-7 win 'a big one'
By STEVE DUNGJEN
Independent Sports Editor
EUCLID ‑ Ahhh. That's a little more like it!
Massillon snapped out of a three‑game losing streak Saturday night at Euclid Stadium by swamping host Cleveland St. Joseph 27‑7 before a boisterous Tigertown following.
To say the victory was one of the biggest for the Tigers in recent year may net be true. But it was darn close.
"It's a big one," said a jubilant and much‑relieved head Tiger football coach Mike Currence. "You never know until you lose three in a row how big that next one is.
"We're back on a row now, I hope."
The victory lifted the Tigers to a 2‑3 record, and now they'll return to home turf for the remainder of the season. St. Joseph, playoff participants a year ago, dropped to 1‑4.
"I told the kids that this was a real personal victory for me, because I had coached up here for five years," Currence, who had head coaching stints at Westlake and Lakewood St. Edward before joining the Tigers in 1976 said.
"I thanked them personally after the game."
Keys behind the Tiger success were a diversified offensive attack and a hard‑hitting defense that stopped the Vikings cold following the game's opening set of downs.
The offense seemingly put it all together with senior quarterback Mike Scott at the helm. Scott, who suffered a fractured vertebra on Aug. 18 in a scrimmage against Youngstown Cardinal Mooney, hit on 11 of 24 passes for 174 yards and a touchdown ‑ the first through the air for the Tigers this year.
Scott, who had at least a half‑dozen passes dropped, had excellent pass protection throughout the game. He had to break out of the pocket only occasionally, and once took a solid hit by a St. Joe defender when forced to scramble.
"We got him back and now we want to keep him healthy," said Currence, who had his offense line up in an I‑formation. "We wanted to give Mike Scott as much protection as we could get him.
"My line did just a great job," the veteran coach noted. "I'm really proud of them for doing that. I think he (Scott) means a lot in terms of leadership to the ballclub."
With Scott at quarterback, the Tigers moved Wes Siegenthaler to a split end. The move paid off as the junior caught five passes for 52 yards and dazzled the crowd with his acrobatic leaps for slightly over thrown passes.
And while the passing game was clicking, the Tigers rushed for 166 yards on the ground as well on 31 carries.
Nonetheless, the Tigers were given a scare by St. Joseph in the early going.
The Vikings took the opening kickoff and marched 73 Yards in 11 plays to paydirt when quarterback Robert Duffy hit tight and Tom Barni from eight yards out. Mike Oliver added the point‑after to give the Vikings a 7‑0 lead at the 6:29 mark.
Massillon aided the Viking drive with three penalties, one an encroachment call on third‑and‑two.
For that matter, the Tigers were penalty riddled throughout the contest. They were called for 12 infractions for 123 yards, twice being flagged for having too many players on the field on punt returns.
"We were trying to get into so many defensive formations, and we had people on the field who had not been there before," Currence analyzed. "The nice thing is that it didn't hurt us tonight."
One of those illegal participation calls took away a fine 36‑yard punt return by Siegenthaler in the opening period and gave the hall back to the Vikings.
The first period was one the Tigers would rather forget. They ran off just six plays, recorded but one first down and saw junior halfback Derrick Newman suffer a possible fractured wrist after taking a jarring tackle on a pass reception.
But good things befall those who wait patiently.
If the first period was a lost cause, than the second 12 minutes more than made up for it as the Tigers scored twice to take a 14‑7 lead at halftime.
Massillon's first score came just two plays after Newman was hurt when Scott hit a wide‑open Irwin Hastings over the middle far a 65‑yard score. Hastings, playing by far and away his best game, broke a tackle on his TD jaunt.
And for the first time this season, the Tigers convened an extra‑point try as Dan Kozma booted the first of three straight PATs. His fourth try was blocked later in the game.
The Tigers played the role of opportunists on St. Joe' near possession when Chris Slinger pounced on a loose ball, giving Massillon field position at the Viking 45.
Eight plays later the Tigers found the end zone as fullback Duane Crenshaw exploded 12 yards with 6:57 remaining. Key plays in the march were a 5‑yard run by Hastings on third‑and‑two and a 15‑yard pass from Scott to Siegenthaler an fourth‑and‑five from the Viking 27.
Massillon nearly had another six points tacked to the scoreboard later in the period when Siegenthaler appeared to have returned a punt 86 yards. He stepped out of bounds, though, at midfield.
Both teams punted on their first two possessions of the third quarter, but the Tigers worked things out on their third set of downs.
After a Scott Byelene punt buried St. Joe at its 13-yard line, the Tigers took over at the Viking 42 following a 27‑yard punt.
This time the Tigers marched 58 yards in nine plays with Hastings plowing over from two yards out with three seconds left in the period. Twice Scott found Hastings on third-and‑long situations with screen passes for first downs to keep the drive alive.
Massillon closed out its scoring at the 6:32 mark of the final period when Jackson cut back and then sprinted past a host of defenders 35 yards to paydirt. Again, it was Hastings who had the big play with a 33-yard gain on a reverse.
St. Joe had three cracks at the Tiger defense in the final quarter, once reaching the Massillon 36 and another time the 22. Interceptions by Brian Miller and Antwan Jones stopped two of those marches.
"It was a team effort all the way," Currence said. "The line did well, the backs ran well and the defense did another solid job. It turned out to be as exciting a game as if we were both 4‑0."
Hastings finished as the Tigers' leading ground gainer with 52 yards on file carries. He also added 103 yards on four pass receptions.
The Tigers will host Stow on Friday at Paul Brown Tiger Stadium in an 8 p.m. game.
Area prep gridsticks
MASSILLON 27
St. JOSEPH 7
M SJ
First downs rushing 8 7
First downs passing 6 5
First downs by penalty 0 3
Totals first downs 14 15
Yards gained rushing 175 164
Yards lost rushing 9 19
Net yard, rushing 166 145
Net yards passing 174 93
Total yards gained 340 238
Passes attempted 24 18
Passes completed 11 7
Passes int. by 2 1
Yardage on pass int. 15.8 13.3
Times kicked off 5 2
Kickoff average 50.2 31.0
Kickoff return yards 5 90
Punts 4 5
Punting average 41.5 36.0
Punt return yards 47 2
Punts blocked by 0 0
Fumbles 0 2
Fumbles lost 0 1
Penalties 12 4
Yards penalized 123 47
Touchdowns rushing 3 0
Touchdowns passing 1 1
Miscellaneous touchdowns 0 0
Number of plays 55 62
Time of possession 21:35 26:25
MASSILLON 0 14 7 6 27
ST. JOSEPH 7 0 0 0 7
SJ ‑ Tom Barni 8 pass from Robert Duffy (Mike Oliver kick).
M – Irwin Hastings 65 pass from Mike Scott (Dan Kozma kick).
M ‑ Duane Crenshaw 13 run (Kozma kick)
M ‑ Hastings 1 run (Kozma kick).
M ‑ Cornell Jackson 34 run (kick blocked)