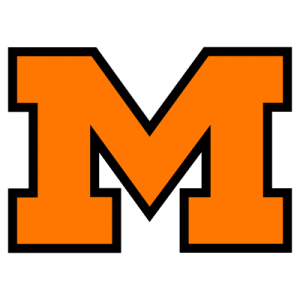 Tigers, Panthers in quickness match-up
By CHUCK HESS, JR.
Independent Sports Editor
Tom Ross, Warren Harding head coach and the Tigers' boss, Mike Currence, both feel quickness will play a large part in tonight's All-American Conference football game to be played at Mollenkopf Stadium in Warren.
Kickoff will be at 8 o'clock, with the Tigers (5-2, 2-0) and the Black Panthers (5-2, 1-1) probably slated to play before a sellout crowd. Massillon hopes to keep its five-game win streak alive as does Harding its two-game skein. The Tigers lead the AAC.
OTHER LEAGUE games scheduled for tonight are Niles (5-2, 1-1) at Alliance (5-2, 1-1) and Steubenville (4-3, 1-1) at Canton McKinley (3-4, 0-2).
"Our scouts feel Warren is the quickest team they've seen this season offensively and defensively," Currence said. "We'll find out tonight whether the Panthers or the Tigers are quickest. I'd rate it a tossup."
In order to best a will-of-the-wisp team like Warren, Currence commented that naturally you don't do things the same as you would against a slow team.
"You don't attack at the perimeter as much as you would other teams," he said. "When you get a quick team in there, pursuit is so great you almost have to run at them a little bit."
The Tigers will also have to alter their defensive strategy.
"HARDING RUNS from an unbalanced line," Currence said. "We saw it a little bit in the preseason scrimmage against Warren Western Reserve. An unbalanced line poses a problem of being out flanked. Harding brings an end over, puts its wingback on the same side and if you keep the nose guard on the center, like you're supposed to, they've got you out flanked."
Currence has another worry in playing a team such as Harding – the physical condition of his linebacking crew. Juniors Steven Dottavio and Kurt Walterhouse are slated to start. Dottavio jammed a hand while replacing senior Gary Border (broken arm) last week.
Junior Scott Wilson was lost for the season due to an arm injury sustained earlier this fall. The remaining linebacker is junior Tim Horton.
Walterhouse calls the signals and if he should get hurt, the Orange and Black would be hurting. Signal calling against a quick team like Warren, with its varied formations, is not an easy task.
"Warren likes to run off tackle and outside and control the ball with its power offense," Currence said. "Strength wise I thin our defensive ends juniors Dave Engler and Frank Sweterlitsch will get their biggest test of the season. I'm anxious to see how good our pursuit is."
BECAUSE THE TIGERS have senior co-captain Anthony Grizzard at monster back, another key defensive spot against a quick team like Warren's, Currence thinks this a plus for the Tigers.
"They're going to run at one of the best monster backs they've ever seen," Currence stated. "If they come outside very much, they're going to have some problems. We put him out there because we knew we had to have him there to plays teams like Warren and Canton McKinley."
Another plus is that the Tigers will have the weight advantage – offense to defense.
Currence expects the fact that Warren switches from a 5-2 to a 4-4 defense from down to down could be troublesome. The Panthers also try to take the pass away, he said.
"They drop back and cover the zone extremely well," Currence said. "They have not blitzed much. Ross wants things covered well."
If the Tigers can beat the Panthers, they'll get over a hurdle bigger than Mt. Everest.
Tiger, Warren lineups
TIGERS
Offense
ENDS – Mark Pringle (6-0, 150, Jr.); Rich Chovan (5-11, 171, Sr.).
TACKLES – Tim Tournay (6-2, 270, Sr.); Tim Daniels (6-7, 230, Jr.).
GUARDS – John Hauser (5-11, 211, Sr.); Mark Lauber (6-1, 212, Sr.).
CENTER – Mike Ramsey (5-8, 180, Sr.).
QUARTERBACK – Bret Traylor (5-10, 159, Sr.).
HALFBACKS – Jay Harper (5-5, 160, Sr.); Mike Grove (5-8, 175, Jr.).
FULLBACK – Rich Cleveland (6-1, 180, Soph.).
Defense
ENDS – Frank Sweterlitsch (6-1, 180, Jr.); Dave Engler (5-9, 180, Jr).
TACKLES – Tony Matie (6-0, 210, Jr.); Jesse Toles (6-0, 190, Sr.).
MIDDLE GUARD – Carl Dorsey (5-9, 185, Jr.).
LINEBACKERS – Kurt Walterhouse (6-0, 170, Jr.); Steve Dottavio (5-8, 216, Jr.).
SECONDARY – Anthony Grizzard (5-9, 168, Sr.); Randy Lash (5-8, 165, Sr); Bill Henderson ((5-9, 160, Sr.); Van Jones (5-11, 155, Sr.).
WARREN
Offense
ENDS – Rod Maines (6-2, 180, Sr.); Steve Golden (5-8, 140, Jr.).
TACKLES – Mike Dixon (5-11, 193, Sr.); Dave Allen (6-2, 205, Sr.).
GUARDS – John Epitropoulos (6-2, 208); Ernie Epitropoulos (6-1, 208).
CENTER – Rick Core (5-10, 170, Sr.).
QUARTERBACK – Maurice Hall (5-7, 160).
HALFBACKS – Ivan Battee (6-1, 170, Sr.); Ralph Goliday (6-0, 195, Sr.).
FULLBACK – John Hill (6-0, 205, Sr.).
Defense
ENDS – Allen and Maines.
TACKLES – Nick Ambeliotis (5-10, 192, Jr.); Tom Megalis (5-10, 192, Sr.).
MIDDLE GUARD – Eric Lewis (5-10, 176, Sr.).
LINEBACKERS – John and Ernie Epitropoulos.
SECONDARY – Lynn Robinson (5-7, 155, Sr.); Rob White (5-10, 160, Sr.); Chris Gray (5-10, 165, Sr.) Eric Johnson (5-10, 150, Sr.).
Great second half effort
gives Tigers 22-15 victory
By CHUCK HESS, JR.
Independent Sports Editor
Motivation was the key Friday night at Mollenkopf Stadium in Warren.
The Tiger offense took the opening kickoff of the third quarter and carried the swinehide 66 yards for the tying touchdowns.
SPURRED ON by their mates' example the "Tiger Claw Defense," which had been like a sieve in the first half, became like Ed "Strangler" Lewis during the final 24 minutes, threw in the winning touchdown to boot and Washington High School had a 22-15 win before 14,000 fans.
It didn't come easy for the Orange and Black. Warren Harding's Black Panthers were a snarling bunch of gridders who had hoped to scissor the Tigers' five-game win streak as the Obiemen had cut Warren's seven-game string here in 1975.
Hampered by some key injuries sustained in the first half and by another injury sustained in practice Thursday, the Panthers played in the best tradition of Harding football teams. They took a 15-7 halftime lead.
But the Tigers clawed more furiously after t he intermission and came away with their sixth win against two defeats. Harding dropped to 5-3.
Massillon (3-0) continued to lead the All-American Conference. Warren (1-2) dropped into third place with Alliance. Steubenville (2-1) and Niles McKinley tied for second. Canton McKinley (0-3) remained in the cellar.
THE STAGE is set for a Massillon-Alliance rematch next Friday at Mt. Union Stadium in Alliance. The Tigers also had a great game against Warren last year but were upset by Alliance the next week.
Massillon fans were shocked in the first half Friday when the Harding offensive line opened huge holes in the Orange and Black defense and tailbacks Don Henderson and Ivan Battee sped through them. Harding also completed four of five pass attempts as the Tigers tried to stop Warren's running game and left receivers wide open.
Warren raced up nine first downs to the Tigers' three, 83 yards rushing to the Tigers' seven and 51 yards passing (three for four), to the Tigers' 32 for a 134-39 advantage.
Harding converted five of eight third down attempts to the Tigers' two of four.
After the bands had entertained, the Orange and Black rolled up five first downs to the Panthers' one, 98 yards rushing to the Panthers' eight, 37 yards passing (three for four) to the Panther's none for a 135-8 advantage.
The Panthers converted no third down attempts in two tries to Massillon's two in four tries.
WARREN GOT the "Thriller from Mollenkopf" under way with a 66-yard, eight-play drive after a 24-yard runback of the opening kickoff by Ralph Goliday. It was one of several good ones by Panther runners.
Three passes were keys in the drive. Flanker Goliday had a seven-yarder and David Allen (shifted from tackle to tight end), a 20-yarder and a 13-yard touchdown catch at 8:34. Maruce Hall booted the conversion.
Lineacker Kurt Walterhouse recovered an errant Harding pitchout on the panther's five to set up a touchdown for Rich Cleveland, working out of left halfback in Woody Hayes' "robust-T" when the Tigers were inside the 10-yard line. Jerry Shafrath handled fullback and Ken Nagle right halfback.
Cleveland powered off tackle for the TD two plays after the fumble recovered at 2:31. Mike Hardwick kicked the conversion.
Halfback Jay Harper got hit a terrific jolt after catching a pass on the Tigers' 27 right after the start of the second quarter. Harding cornerback Chris Gray hopped on Harper's fumble just before it went out of bounds and Warren started on its way for its second touchdown.
SEVEN PLAYS and three penalties later fullback Don Henderson went off right tackle for the TD with 6:55 left. Hall faked a kick and ran the conversion.
The Tigers thought they had stopped the drive when safety Van Jones intercepted a pass on his five but middle guard Carl Dorsey got called for roughing the passer, putting the ball on the 12.
The Warren TD came four plays later, following a sterling 11-yard third down run by Hill to the one.
Cleveland ran the third period kickoff back 10 yards and the Tigers took off on an
eight-play, 66-yard scoring romp. The big play was a 46-yard run by Cleveland off left guard to the Warren eight. Four plays later Rich took a pitch off right tackle for the score with 8:22 left.
Grove made a great diving catch of a Bret Traylor pass for the tying tally.
LATER IN the period the Tigers took a Warren punt on the Panthers' 43 after the "Tiger Claw Defense" had forced Tom Clouser to kick from the end zone. In five plays the Orange and Black had the ball on the one.
Harper and Grove contributed 18 and 15-yard catches off Traylor but Grove later fumbled on the one, trying to go over left tackle for the score. Panther linebacker Joe DiLella recovered on the one but the Tigers held again.
Clouser kicked from his end zone. Massillon end Dave Engler narrowly missed roughing him, monsterback Anthony Grizzard grabbed the punt on the 38 and raced down the sideline for the score with 9:50 left in the last quarter.
Hardwick kicked the final conversion.
Gray intercepted a Tiger pass on Massillon's 40 later in the period and ran it back to the 34, but the "Tiger Claw Defense" – in the person of Anthony Grizzard – threw Henderson for a four-yard loss to the 33 on fourth down.
"WE HAD A long half time and we made adjustments," Currence said. "They ran us off the field in the first half. They were the best team we faced this year explosive-wise. I got scared watching their tailbacks running the first half. We couldn't tackle them. We never faced anyone this year we couldn't come up and stick."
"We had a couple of key fumbles – on a punt and on a pitchout," said Warren head Coach Tom Ross. "We thought we had the corner turned on a key fourth down play but didn't get up there for a first down. Massillon has a fine football team."
The punt fumble Ross mentioned came late in the fourth quarter when Bob White, who had done a masterful runback job all night, miscued and Tiger Van Jones hopped on the ball at the Warren 23. But an illegal shift penalty and a holding penalty kayoed the Tigers' chances.
Ross lost Allen when he got his bell rung in the first half, defensive tackle Nick Ambleotis suffered a knee injury in practice Thursday but it wasn't determined until 6 p.m. Friday that he couldn't go. John Antebucci replaced him and received a knee injury in the first half.
GUARD ERNIE Epitropoulos received a foot injury in the fourth quarter.
Ross moved inside tackle Mike Dixon to Allen's outside tackle slot when Allen was shifted to tight end, but didn't get the blocking from him that Ross got from Allen, a pre-season All-American pick.
"We couldn't throw in the second half because of poor field position," Ross said.
MASSILLON – 22
Ends – Chovan, Pringle, Engler, Sweterlitsch, Clendening, Chovan.
Tackles – Tournay, Daniels, Matie, Toles, Dennison, Kovacsiss.
Guards – Lauber, Hauser, Berquist.
Center – Ramsey.
Halfbacks – Harper, Grove, Carpenter, Nagle.
Fullbacks – Cleveland, Shafrath.
Middle guard – Dorsey.
Linebackers – Walterhouse, Dottavio, Border.
Defensive halfbacks – Grizzard, Lash, Jones, Henderson, Hickey, Letcavits, M. Longshore.
Kicker – Hardwick.
Punter – Westover.
WARREN – 15
Ends – Allen, Golden, Maines, E. Shaker, Blazek, Thomas.
Tackles – Dixon, Megalis, Antenucci, J. Shaker.
Guards – E. and J. Epitropoulos, Cassakais.
Center – Core, Grodesky, Bokone.
Quarterback – Hall.
Halfbacks – Battee, Henderson, Goliday, Robinson.
Fullback – Hill.
Middle guards – E. Lewis, Di Lella.
Defensive halfbacks – Gary, White, Robinson, Johnson.
Punter – Clouser.
Massillon 7 0 8 7 22
Warren 7 8 0 0 15
SCORING SUMMARY
W – David Allen, 13 pass from Maurice Hall (Hall kick);
M – Rich Cleveland, 2 run (Mike Hardwick kick);
W – Don Henderson, 1 run (Hall run);
M – Cleveland, 2 run (Mike Grove pass from Bret Traylor);
M – Anthony Grizzard, 38 punt runback (Hardwick kick).
OFFICIALS
Referee – Frank Buhas.
Umpire – Al Collier.
Head Linesman – Hugh Davis.
Field Judge – Dave Landis.
Back Judge – Tim Murray.
ATTENDANCE – 14,000.
GRIDSTICK
M W
First downs rushing 4 6
First downs passing 4 2
First downs penalties 0 1
Total first downs 8 9
Yards gained rushing 140 139
Yards lost rushing 35 45
Net yards gained rushing 105 91
Net yards gained passing 69 51
Total yards gained 174 142
Passes completed 6-8 4-5
Passes intercepted by 0 1
Yardage on passes intercepted 0 0
Kickoff average (yards) 4-52 3-42
Kickoff returns (yards) 42 107
Punt average (yards) 4-36 5-33
Punt returns (yards) 36 9
Had punts blocked 0 0
Fumbles 3-2 2-2
Yards penalized 4-40 4-30
Touchdowns rushing 2 1
Touchdowns passing 0 1
Miscellaneous touchdowns 1 0
Total number of plays 42 51
Total time of possession 21:48 26:12
INDIVIDUAL RUSHING
Massillon
Player A G L N
Cleveland 15 81 6 75
Warren
Player A G L N
John Hill 9 41 1 40