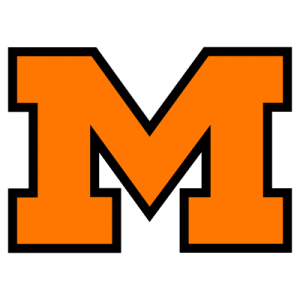 Tigers Show Determination In Win
By CHUCK HESS, JR.
"We may have found ourselves a football team!"
Who said those words makes no difference. Someone yelled them amidst the happy scene in the Tiger stadium pressbox after Saturday's game. That anonymous person put his finger right on the reason why Massillon's 10-6 victory over Cleveland Benedictine could be of great importance before this season is over.
* * *
IT TAKES A LOT of guts to go out and fight to a victory after being behind 6-0 at halftime to a great team like the Bennies who out-gained the Tigers. Some teams would have fallen apart after battling to a scoreless tie until the last second of the first half only to have the opposition cross the goal line.
The Bengals just never gave up, even in the face of such adversity as having 2 first team backs – senior signal-caller, Craig Maurer and junior scatback Greg Evans – out of action.
The Tigers will meet Mansfield Senior Friday. If they use the inspiration gained from the nod over Benedictine the rest of the year, it could be the lever that will push them into a
22nd and third straight state title.
Field position, one of the most important aspects of the game, was never more graphically shown than Saturday night.
The Tigers never got past their 43-yard line in the first half and therefore, were unable to open up their game.
Meanwhile, the Massillon defense stopped the Bennies in Tiger territory each time Benedictine got the ball.
* * *
LINEBACKER Ron Ertle stopped Jim Betts, Bennie quarterback, on the Massillon 10 on one occasion. On another, junior halfback Trevor Young, one of the Tigers' "bantam rooster" set, hopped on a Betts fumble on the Orange and Black's 20 to east the pressure.
Other small men like Earl (Stump) Beiter and Doug White had their nights. Kevin Henderson, considerably more diminutive than Maurer, filled in well for the ailing signal-caller.
Benedictine's score came after a 10-yard punt return by Larry Zelina, recovering from a shoulder injury but still playing a whale of a game. The Bossumen drove from the Tigers' 41 in 4 plays with 31 seconds remaining in the half.
On the final play, Jim Betts, a sure bet for many post-season honors, hit 6-4 split end Dave Petschauer in the right corner of the end zone. Petschauer, a senior and a basketball player only until this season, leaped up like a cager getting a lead pass for a tip-in and took the ball away from 2 Tiger defenders. A fumble on the ensuing snap halted the conversion try.
The Tigers came out fired up in the second half and took control of the game, holding Benedictine behind its 30 for the entire second half.
Harley Dickinson, still another of the Tigers' little set – none stand over 5-9 or weight more than 157 – did some terrific punting to go along with senior fullback Will Foster's booming kickoff's. The defense kept Benedictine there, led by senior Co-Captains Dave Gallion and Ron Muhlbach.
* * *
OFFENSIVE Co-Captains Foster and senior halfback Tommy James put the oomph in the offense and Foster also played outstandingly on defense.
Foster drilled through the Benedictine line like an auger boring through the side of a mountain. He averaged about 4 yards a try unofficially, with Bennie players hanging all over him.
Foster, almost single-handedly, accounted for 2 Tiger TD's. Will ran 8 of 10 plays in a TD drive, blasting over left guard from the one on fourth down with 5:09 left in the third period. Henderson faked to Foster and romped around the left end to put Massillon ahead 8-6.
Bill Simon, junior halfback filling in for Evans, helped the drive considerably when he took a handoff on a fake and circled right end for 16 yards to put the ball on the 6 with first down.
John McFadden, a senior safety, grabbed a Zelina punt 4 plays after the Tigers' score and returned it 12 yards. Following a personal foul step-off to the Bennie's 37, James hauled a pitchout to the 23, shaking off a couple of tacklers. Two plays later, on second down from the 10, Simon was all alone in the left corner of the end zone but Henderson overshot the mark.
* * *
ON THE FIRST play of the last stanza, it was "TJ for the TD." Henderson, who did some fine belly faking during the night, pitched to James who scored from the 7 on third down. The clock showed 11:54 left as junior halfback Russ Fenton subbing for James who pulled a muscle running into the fence on the touchdown scamper, was short to the left with a pitchout on the conversion run.
Junior end Keith Griffin and senior halfback Howard (Skeeter) Hannon – still another diminutive Tiger – tackled Bill Rini on the 20 to keep Benedictine behind the 8 ball. On Massillon's next punt, Dickinson and junior tackle Bill Snowball hit Zelina on the 14 to keep up the pressure.
Massillon got its final TD when Foster intercepted a pass on the Bennies' 30 with 1:51 remaining and ran back to the 9 before being bumped out of bounds. Beiter had hit Betts with both senior tackle Mike Sherrett and senior end Mike Kraft tipping the pass.
Foster rammed to the 3 and one on successive plays then went off right tackle and in standing up for the final score with 40 seconds remaining. Fenton caught a pass to the right from Henderson but missed getting the conversion by a gnat's eyelash.
Bossu summed up the Benedictine situation when he said, "We hurt ourselves in coming up with penalties which kept us from getting into field position in the second half. Massillon had a much harder running game in the second half. They're a typical tough Tiger team."
* * *
MASSILLON Coach Bob Seaman said, "We just got beat to the punch in the first half. At halftime I told the team I came here to win. We blocked well in the second half. Our tackles hit out better. We had field position in the second half but not in the first."
When asked why he didn't pass in the first half, Seaman explained, "I'm not going to put the ball in the air on our side of the 50."
Seaman thought his defense did "an outstanding job." He added, "This game helped us mentally.
Massillon has now won 2 straight this year and 30 in a row since 1963. Benedictine is 1-1 on the season and had a 10-game winning streak stopped.
The Tigers will make the first of 3 straight road trips Friday. The Mansfield trek will be followed by jaunts to Alliance and Niles.
BENEDICTINE – 6
Ends – Petschauer, Strazinsky, Smith, Grimm.
Tackles – Bucci, Forro, Roberson, Palsa, Mauser.
Guards – Bossu, Sejnowski, Czech, Mack, Okonek.
Center – Erlenback.
Quarterbacks – Betts, Ferko.
Halfbacks – Rini, Sadd, Russ, Zelina,
Fullbacks – Siracusa.
MASSILLON – 20
Ends – Moyer, Smith, Gallion, Liggett, Griffin, Sterling.
Tackles – Houser, Snowball, Campbell, Ricker, Sherrett, Turley.
Guards – Porrini, Russell, Neago, Ertle, Hauenstein, Beiter, White.
Centers – Senften, Skelton.
Quarterbacks – Henderson, Young.
Halfbacks – James, Simon, Fenton, Hannon, McFadden.
Fullbacks – Foster, Moore.
Benedictine 0 6 0 0 6
Massillon 0 0 8 12 20
Touchdowns:
Massillon – Foster 2 (both one-yard runs), James (8-yard run).
Benedictine – Petschauer (15-yard pass from Betts).
Extra Points: Henderson 2 (run)
THE GRIDSTICK
Massillon Opp.
First downs – rushing 7 5
First downs – passing 0 4
First downs – penalties 1 0
Total first downs 8 9
Yards gained rushing 152 103
Yards lost rushing 12 19
Net yards gained rushing 140 84
Net yards gained passing 0 82
Total yards gained 140 166
Passes completed 0-2 8-13
Passes intercepted by 1 0
Yardage on passes intercepted 18 0
Times kicked off 4 1
Kickoff average (yards) 55.5 53.0
Kickoff returns (yards) 14 64
Punt average (yards) 6-33.2 6-37.3
Punt return (yards) 28 29
Fumbles 1 3
Lost fumbled ball 1 1
Penalties 3 6
Yards penalized 15 57
Touchdowns rushing 3 0
Touchdowns passing 0 1
Touchdowns by interception 0 0
Total number of plays 52 52
OFFICIALS
Referee – Octavio Sirgo (Canton).
Umpire – Bobby Brown (Parma).
Head Linesman – Jerry Katheran (Cleveland).
Field Judge – Sam DiBlasi (Canton).
ATTENDANCE: 14,369