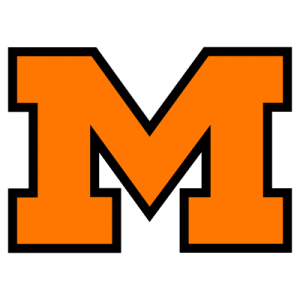 MASSILLON ALLIANCE, TIE LOCALS HAD OWN WAY FIRST HALF
Over-Confidence Believed to Have Weakened Massillon in Second and Cost Team Game.
The Alliance-Massillon high school football game played here Saturday, resulted in an even count for the Stark county grid rivals, the clash ending with a 19-19 score.
Underestimation of its opponents' ability, may account for Massillon's failure to hold the Alliance team in the second half, for after making 19 points in the first half of the game, the local grid warriors were not able to stem the powerful and unexpected attach Alliance sprung in the last two quarters.
Massillon scored her first touchdown in the first two minutes of play. Alliance carried the pig skin across the goal line in the last three minutes of play.
Forward passing was the secret of the success of the Alliance team. End runs and line plunging with Halfback Thomas as the star on circling wings, produced Massillon's scores.
The local team was quick in recovering Alliance's bad fumbles which occurred in the first quarter.
Thomas, Massillon's chief point maker, scored the first touchdown, running 30 yards through a broken field, to victory, which was followed by a second touchdown by the brilliant halfback.
A perfect forward pass accounted for the third and last touchdown made by Massillon in the first two minutes of play in the second quarter, when Howells, right end, dashed across the goal line with the pig skin.
Alliance entered the third quarter with a fresh supply of pep, and, taking the offensive, soon worked the ball to Massillon's one-half yard line, where the young Tigers held their opponents for downs, and kicked out of danger. But the east enders' forward passing baffled the home team and Barnes, Alliance's right end, soon scored a touchdown.
Then came the disclosure of a combination that fairly bewildered the Massillonians. Using a series of forward passes, Alliance forced the home team back to their own goal line and scored two touchdowns in the last quarter.
Harrison and Ertle twice intercepted Alliance's passes and succeeded in making some pretty tackles.
Oberlin also spilled his quota of Alliance grid men.
Massillon Pos. Alliance
Wittmann le Barnes
Harrison lt Cohn
Clay lg Franks
Ertle c McGranahan
Kemp rg Patrich
Oberlin rt Headland
Howells re Truesball
Graybill qb Morris
Thomas lhb Hole
Greenfelder rhb Helly
Archbold fb Morrison
Touchdowns
Massillon – Thomas 2; Howells 1;
Alliance – Kelly 2, Barnes 1.
Goals from touchdown – Archbold 1, Norris 1.
Substitutions
Massillon: Tilton for Clay, Herman for Howells, Stuldreher for Graybill, Bartholmy for Greenfelder.
Referee – Wagner, Canton.
Umpire – Mauerer, Wooster.