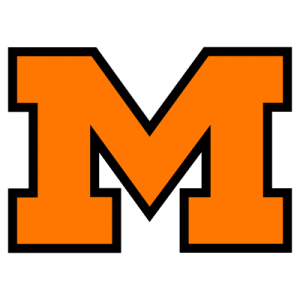 CRACK SCHOLASTIC "11" FINDS RED AND BLACK AN EASY FOE, SATURDAY
New Philadelphia and Massillon high schools met on the gridiron at Tuscora park, New Philadelphia, Saturday afternoon in their annual football game and after 50 minutes of play Massillon high was returned the victor by a 28 to 0 score.
It was the first time Massillon defeated New Philadelphia on its own grounds. It was the same kind of a struggle that has marked all the games between the orange and black and red and black—a hard fought contest with both sides putting forth its best efforts to defeat its rival—but the classy performance of Coach Snavely's group of gridiron lights so far outshone the work of the Tuscarawas county eleven that there was no comparison possible between the two teams.
Massillon won because it had the better team. It simply outclassed its southern foes and at no time was it in any actual danger of being scored upon. True, New Philadelphia worked the ball to within striking distance several times and the red and black tried to score by the drop kick route, but it had no drop kicker and therefore failed utterly. As for scoring a touchdown New Philadelphia might just as well have tried to take wings and fly as rush the ball across the orange and black's goal line.
Massillon's defense was wonderful. The line was like a stone wall and time after time the down staters would plunge into Massillon's forward wall of defense only to be stopped without a gain or be thrown for a loss. New Philadelphia gained some ground by the forward pass but it was not enough to worry the youthful Tigers.
Coach Snavely's pupils played just as brilliantly on offense as they did on defense. The interference which the team furnished the man with the ball was well nigh impregnable and it spilled red and black clothed warriors all over the field. Stults played a prominent part in forming interference and dumping would be tacklers.
While Massillon's play was not as smooth Saturday as it was a week ago, it brought some brilliant results. New Philadelphia's defense crumbled before the orange and black's attack at the very outset and from the start it was evident the Tuscarawas county lads would be numbered among the "also rans."
New Philadelphia rooters seemed resigned to the fact that Massillon was too strong for their favorites and instead of cheering for a victory they pleaded with the red and black to hold the invading hosts to a low score and if possible score themselves, but when they saw their team so hopelessly outclassed they began to marvel at Massillon's brilliant machine-like play and praised the orange and black for its splendid team.
Massillon scored three minutes after the game began. New Philadelphia received, but was held for downs and punted, Massillon getting the ball in midfield. McLaughlin tore off 25 yards around left end and then made 30 more on a play outside of right tackle. On the next play he went over the line for a touchdown and kicked goal.
Massillon brought the ball to within three yards of New Philadelphia's goal a few minutes later but McLaughlin fumbled, the red and black recovering. A pass allowed the ball to go over a New Philadelphia man's head, bouncing across the goal line. He recovered but it was a safety for Massillon and two more points.
Thomas scored Massillon's second touchdown by a brilliant end run of 45 yards. He was given splendid interference and did some fine dodging and running. McLaughlin kicked goal, bringing Massillon's total up to 16. This was all the scoring in the first half.
A forward pass from McLaughlin to Bischoff gained 20 yards and placed Massillon in position to score early in the third quarter. Bischoff made a pretty catch of the ball. Stults then bucked it over from the six yard line. Goal was missed.
The last touchdown came in the last quarter when Chester Archbold blocked a New Philadelphia punt on New Philadelphia's 10 yard line and picked up the ball and raced for a touchdown. Goal was again missed.
Massillon Scored 19 first downs to New Philadelphia's six.
The lineup and summary:
Five Straight
Massillon – 28. Pos. New Phila. – 0.
Harrold le Hartman
Chayney lt Cables
Ertle lg Freeman
Zepp c Mathias
Oberlin rg Maus
C. Archbold rt Stoller
Bischoff re Robinson
McLaughlin qb Gross
Thomas lhb Harris
Fulton rhb Fisher
Stults fb Wills
Score by quarters:
Massillon 16 0 6 6
New Philadelphia 0 0 0 0
Touchdowns – McLaughlin, Thomas, Stults, C. Archbold.
Goals after touchdowns – McLaughlin 2 out of 4.
Safety – Massillon.
Substitutions – Massillon: Stoner for Chayney, Graybill for Stoner, Underwood for Oberlin, Edwards for Underwood, Converse for Fulton, H. Archbold for Thomas. New Philadelphia: Maus for Cables, Cables for Maus, Barri for Mous, Rufenacht for Robinson, Warner for Fisher.
Referee – Van Allman.
Umpire – Fleming.
Head linesman – Ritter.
Timers – Warner and Copenhaver.
Time of quarters – 12 ½ all.