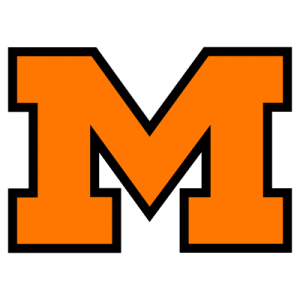 ALLIANCE WINS
FROM MASSILLON
Defeats Local Team Saturday
by Score of 6 to 0
GAME ON MUDDY FIELD
Contest Take Place on Mount's New Athletic Field
Alliance Scores Touchdown by Air Route
Kester Sick, Unable to Play
On a field that resembled a sea of mud, Massillon high went down to defeat before the fast Alliance team Saturday afternoon by the score of 6 to 0. Alliance scored its touchdown in the third on a long forward pass over the goal line. It traveled from quarterback Kirk to end Baier.
The game was played on Mt. Union's new athletic field and the rain of the previous night had turned the field into a sea of mud. Fast play was impossible and forward passes did not work on account of the slippery condition of the ball.
Alliance did not expect to win from the local team, but put up a brilliant game and finally romped away with the big end of the score. The varsity was within striking distance of Alliance's goal several times, but could not carry it over. Much line bucking was done, end runs and trick plays being of no value on the wet field.
The absence of Kester from the line up was greatly felt by the local team. The star fullback was unable to accompany the team on account of illness. His line plunging ability and kicking would have helped Massillon greatly.
The line up and summary
Massillon – 0 Pos. Alliance – 6
Rogers le Baier
Thies lt Packer
Spidle lg Mathias
Spuhler c Branfield
Paroz rg McGranahan
Houriet rt Davis
Hollinger re Miller
Rider qb Kirk
McLaughlin lhb Drukenbrod
Smith rhb Borton
Rudy fb Roach
Touchdown:
Alliance – Baier.
Referee – Clarke (Kenyon).
Umpire – Calvin (Mt. Union).