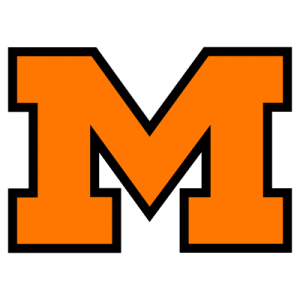 ▪SPORTS▪
MASSILLON HIGH WINS FAST GAME FROM NEW PHILA.
Massillon high added another victory to its list Saturday afternoon, when it defeated New Philadelphia 14 to 0 on the local grounds. New Philadelphia out played the varsity during the first half, using only line bucks. The New Philadelphia team tore up the local line repeatedly for substantial gains. In the second half the tide turned and Massillon asserted itself and played New Philadelphia off its feet.
Hollinger was the shining light in Saturday's contest, making both touchdowns and playing a strong defensive game. The first score was made in the third quarter when Holly captured a New Philadelphia forward and raced 25 yards for a touchdown. Kester kicked goal. The second touchdown was made in the last quarter on a forward pass from Kester to Hollinger, who ran 45 yards for the down. Kester kicked goal.
Kester still continues to boot the ball. He easily out punted his opponent Saturday. Jake rammed the line with terrific force, being the only player to make any gains through the New Philadelphia line. Kester is also good at throwing the forward pass.
Smith played a strong defensive game, the little whitehead being in on every play. Theis at the other tackle also gave a good exhibition of defensive work. Rider at quarter ran the team in good style. Rogers was off form Saturday, not playing the game he is capable of. It is hoped he will play a better game next Saturday. McLaughlin and Rudy made several good end runs while Spidle, Albright and Houriet at guards and Spuhler at center were in every play.
For New Philadelphia, Wallick and Scott were the shining lights.
The teams were evenly matched in weight and play was kept in the center of the field during the greater part of the game. Massillon gave a good exhibition of open football trying many forwards, several of which worked, the trouble being the inability of the man receiving the pass to hold the ball. Several more touchdowns would have been added had the ball been held.
Rider tried several drops from difficult angles, one of which crossed the bars.
New Philadelphia used straight football, continually ramming the line and making good gains the first half, but the local team took a good brace in the second half and stopped all attempts at piercing the line.
Following the line up and summary
Massillon – 14 Pos. New Phila. – 0
Rogers le Stiffler
Theis lt Anderson
Spidle, Albright lg Hill
Spuhler c Rangler
Houriet rg Evans
Paroz, Smith rt Watkins
Hollinger re Wallick (c)
Rider qb Scott
McLaughlin lhb Wills
Rudy (c) rhb Stevenson
Kester fb Kelly
Touchdowns:
Massillon – Hollinger 2.
Goals from touchdowns:
Massillon – Kester 2.
Referee – Bast.
Umpire – Fry.
Head Linesman – Yingling.
Time of quarters – 13 minutes.