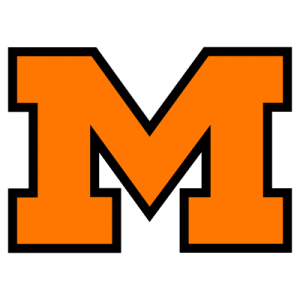 SHAW HIGH SCHOOL
BEATS MASSILLON
Cleveland Team Too Fast for Locals
BLACKBURN BACK IN THE GAME
Makes Massillon's Only Touchdown and Kicks Goal
Local Boys Put Up Fast, Clean Game but are Downed
Large Crowd Lines Field
In one of the fastest and most exciting games ever played on the local grounds, Shaw high school, of Cleveland, Saturday defeated Massillon high school by a score of 17 to 6.
Every foot of ground was fiercely contested from the beginning of the game till the time keeper blew his whistle for the last time. Shaw high has one of the fastest teams Massillon ever tackled, and although the home boys were defeated they put up a good, straight, clean game, as did Shaw.
Massillon kicked off to Shaw and the runner did not return it far before being downed. After the ball had changed hands several times, Smith made the first touchdown on a forward pass and as the attempt at goal was missed the score stood 5 to 0.
At this moment a husky player was seen replacing Barber at end. It was Blackburn, who got in the game at the last moment and threatened to stampede the crowd. Then things began to happen. With Massillon in possession of the ball, a forward pass was made to Blackburn and made a sensational run of over 60 yards for a touchdown and he also kicked goal, making the score 6 to 5 in favor of the locals. The whistle then blew for the end of the first quarter. The local rooters yelled themselves hoarse.
In the second quarter the players went after the game harder than ever and after a few minutes of play Taylor broke through Massillon's line and after a long run, made a touchdown. Goal was kicked and the score stood 11 to 6, in favor of Shaw. Toward the end of the second quarter the ball was carried within twenty yards of Massillon's line, and Yost received a forward pass for another touchdown. Goal was kicked and the score stood 17 to 6 at the end of the first half.
Neither side scored during the second half, but the ball zig-zagged back and forth across the field. Massillon made many gains during this half, but Shaw managed to hold them on the second and third downs, although Massillon made her yards many times. The whistle blew with the score at 17 to 6.
The local boys put up a good, stiff, clean game and were beaten fairly by the Cleveland aggregation. Shaw's players are as clean and square as any with whom the locals ever played. The attendance was about 600. All were orderly and no trouble was experienced in keeping them off the field.
The line-up:
Massillon Pos. Shaw
Huffman re Yost
Kester rt Omisser
Rudy rg Morgan, Folgen
Portmann c Wagner
Clay, Wagner lg McNamara
Keeton lt Gender
Barber, Blackburn le Hense
Miller qb Bushnell
Sonnhalter fb Allen
Guster lh Smith
Taylor fb Heyman
Touchdowns:
Massillon – Blackburn; Taylor.
Shaw – Smith, Yost.
Referee and umpire, alternating – Bast and Hym, of Canton.
Field Judge – Menke.
Head Linesman – Merwin.
Time of quarters – 10 minutes.