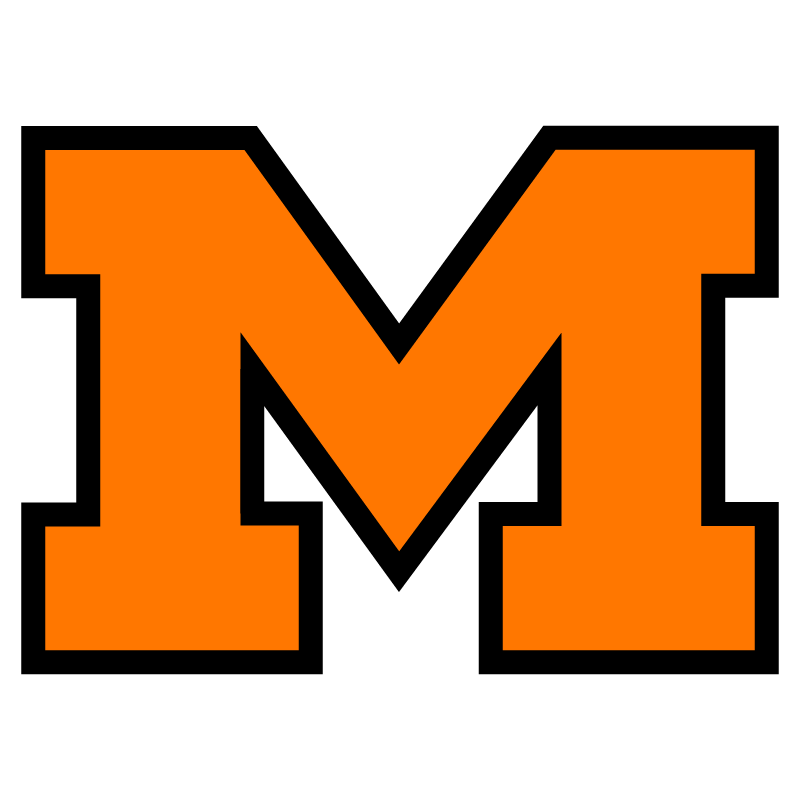 [et_pb_section admin_label="section"]
[et_pb_row admin_label="row"]
[et_pb_column type="4_4″]
[et_pb_text admin_label="Text"]
MASSILLON HIGH
DEFEATED CANTON
Fast Enders Downed by the Score of 11 to 6.
IN LINE FOR CHAMPIONSHIP
Massillon Scored Twice on High Class Football,
Canton Once by Good Fortune
Locals Out-classed Home Team in Every Department of Game.
In fifty minutes of fast and brilliant play the Massillon high school football  team trampled in the dust the championship aspirations of the team representing the Canton school, and for the third consecutive time asserted Massillon's superiority over the east enders, who have grown supercilious in the conceit that they hold by divine right an athletic precedence over the local school.  The game, bitterly contested every inch of the way, places Massillon in a position to claim the championship of this section of the state.  Canton, which has been defeated twice by Massillon, defeated Rayen, of Youngstown, which in turn defeated Akron.  In order to decide the issue conclusively Rayen must take up Massillon's gauntlet.  Although Akron tied Massillon, a defeat of Rayen would put Akron out of the race and leave Massillon undisputed title to the championship.
"Poor Massillon!" remarked a Canton paper in large headlines Saturday morning, and in the article which followed the local school was given about as much chance of existing against Coach Hazlett's much touted protégés as a fried snowball in June.  It didn't take Canton long to realize that it was really a football game when Massillon led off with one of Coach Fugate's smashing, crashing series of silent signals which carried the ball for first downs; the first crack out of the box.  During the rest of the contest Massillon out-weighed and out-played its opponents in every department of the game.  In brief, Massillon's two touchdowns were made on straight football, the first by Sonnhalter, who carried the ball over after bucking it fourteen wards in four straight downs; and the second by Wells after a run of twenty-five yards; while Canton scored on luck by having Gauchatt fall on the ball after Lothamer had blocked one of Blackburn's punts.  Blackburn kicked the second goal after Clay had caught the put out.  Kahler kicked Canton's only goal.
Massillon might easily have blanked Canton by a larger score had not the feelings of Umpire McFarren been so susceptible to injury.  Massillon high never had a bunch of kickers and this season it has stood all decisions on plays good and bad, without a kick, but there is a limit to human endurance and this was reached when McFarren, losing all self control, flew into a rage and displayed a despicable degree of petit officiousness by putting Leahy, Massillon's center, out of the game for alleged slugging; not in the game, but in an argument; not of a Canton player, but of McFarren himself.  While settling a decision on a play Leahy stepped up to McFarren and tapping him on the shoulder, started to explain his part of it.  McFarren turned in a rage, "Out of the game for yours," he shouted, "you can't slug me."  Massillon had no recourse and Leahy was forced to leave.  Without a sub-center McConnell was sent in to do the best he could.  Massillon has no charge to make against any other decision, good or bad.
The fact that the game was practically all Massillon from start to finish does not detract from the fact that Canton put up a game and plucky fight against greater weight and skill.  McCoy was Canton's particular star.  He fought like a tiger from the time the whistle blew until he was carried from the field completely played out.  In him lay Canton's one hope and when he was smothered Massillon had nothing to fear.  He ran with remarkable speed and skill, but was no match for Massillon's defense.  Carrying the ball most of the time he received a lion's share of Massillon's terrific tackles.  Kaylor replaced him at quarter, and was in turn replaced at full by Blanchard.  Kaylor played a good game both at full and quarter, and Howells and Lash on the end blocked the Massillon interference in a manner which was not at all agreeable to the visitors.
Canton's interference although a stiff proposition at times, had little show against Massillon's terrific plunges and bucks.  All that the linemen could not clear away the backfield smashed a hole through.  Canton's ends were tough problems on regular plays, but were easily drawn in on tricks.  Massillon's offense consisted chiefly of tricks and plays from shifted formations so that Canton was up in the air most of the time in a vain effort to follow the ball.  Canton had some chance against straight football, when it was tried, but there was little hope against Coach Fugate's foolers.  The forward pass was worked several times successfully by Massillon.
Massillon's defense was practically impregnable.  It is true Canton made her downs several times but not within striking distance of the goal.  When ever Canton came anywhere near Massillon's sacred goal the Massillon team would take a mighty brace and throw it for three consecutive losses.  This great fighting spirit has pulled Massillon out of several bad holes this season.  Erb at left tackle, with the trusty Heyman at guard, held the hefty Lefkovitz and the Canton's right wing in good order.  Wagner and Clay on the other wing, held Canton's left with ease.  Atwater at quarter ran the team to victory on a well mixed up assortment of tricks and shifts which kept the opponents in the air.  Ellis played a great defensive game at right end and Miller on left and gained several times around the opposite end on Massillon's trick double pass.  Leahy played his usual brilliant game at center both on offense and defense until forced to leave.  McConnell played a hard game in his strange position at center.
Massillon's three hundred rooters greatly outnumbered the Canton section and in the fine points of the rooting game drowned them completely out.  Massillon will play Oberlin Academy on the high school grounds next Saturday.
The line-up and summary:
Massillon – 11                 Pos.               Canton – 6
Miller                                le                 Howells
Erb                                    lt                 Lothamer
Heyman                            lg                 Rippeth, Austin
Leahy, McConnell             c                 Bonar
Clay                                  rg                 Lefkovitz
Ellis                                   re                 Sweet, Lash
Atwater                            qb                McCoy, Kahler
Wells                                lh                 Price
Blackburn                         rh                 Steiner
Sonnhalter                         fb                 Kachler and Blanchard
Touchdowns:
Massillon – Sonnhalter; Wells.
Canton – Gauchatt.
Goals from touchdowns:
Massillon – Blackburn.
Canton – Kahler.
Punt out:
Massillon – Blackburn; Clay.
Referee and umpire, alternating – Wittmann and McFarren.
Head Linesman – Speck.
Linesman – Fugate, of Massillon.
Timer – Vogt, of Massillon.
Time of halves – 25 minutes.
[/et_pb_text]
[/et_pb_column]
[/et_pb_row]
[/et_pb_section]