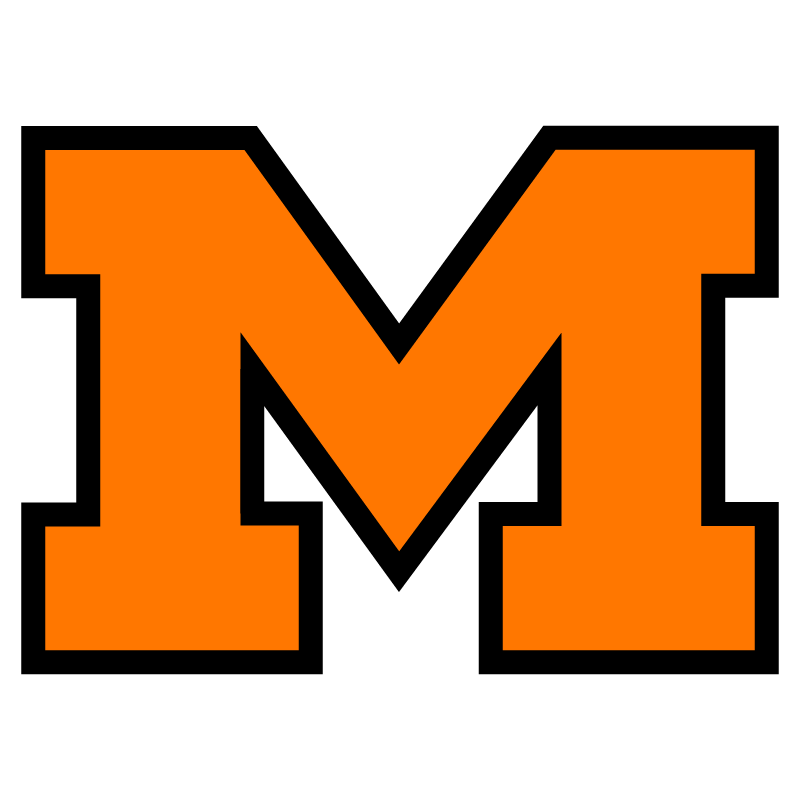 MASSILLON HIGH
WON DOVER GAME
The Home Team Put Up a Game Fight.
SCORE:  MASSILLON   26,        DOVER   0
The Local Team was Too Heavy
for Their Light and Speedy Opponents
Dover Gained Little Through Massillon's Defense
Rain Fell During Game
The Canal Dover high school football team, outweighed perhaps twelve pounds to the man, was defeated on its own grounds by the Massillon high school by the score of 26 to 0.  Against a team of its own weight Dover could evidently have put up a first class game of football, but at no time did it have a show against the Massillon team, which combined weight with a certain amount of speed, a combination hard to beat. Against a hopeless handicap the smaller team put up a scrappy game to the end.  It contested every inch of ground to the last ditch, and died game.  Strange to say, the heavier team came out of the game considerably more battered than its opponents, who were almost unscathed.
On account of the drizzly weather the attendance at the game, which was played at the fair grounds, was small.  Although the field was wet the sod prevented it from becoming slippery. Rain fell during the second half.
The first half of the game, was by far the fastest and most interesting.  Both teams started off with a rush, but soon settled down to business.  Massillon received and began by smashing Dover's light line which yielded, although not as easily as might be expected.  Both teams resorted to kicking, although Dover was forced to punt more often than Massillon.  Massillon played hard and aggressive ball in the first half.  They were seldom held for downs in the first division of the game and succeeded in pushing three touchdowns, and one drop kick by Blackburn over the line.  Heavy line plunges could always be depended upon to carry the ball out of a tight space, but it was her speedy, open play and tricks which gained the ground.  The first touchdown was made by Miller on a fake line buck which developed into a double pass around end.  This play worked several times to good effect, when Dover's entire strength was drawn in to stop the line buck.
Dover's own fake punt which worked so successfully against Massillon last year, was cast into its teeth by the Massillon bunch, who worked it several times for large gains.  Dover tried the same play unsuccessfully.  Both Erb and Wagner were worked hard on tackle through tackle plays and neither failed at any time to deliver the goods.  Massillon also worked to good effect a silent signal series of three plays, which involved a successful forward pass from Miller to Zintsmaster.  Massillon's defense, although amply sufficient, was not impregnable.  Dover gained its yards one or two and at one time.  Tracht broke around right end for twenty-five yards.  Aside from this, Dover was never once within striking distance of the goal.
Dover's offense showed speed and skill, but was unable to assert itself.  Practically none of its plays were successful.  Massillon's defense was prepared for everything.  Beside the fake punt Dover had a forward pass and a play in which center carried the ball back from the line of scrimmage.  Dover's one surprise consisted of a play from punt formation in which the fullback, flanked by the halves, carried the ball through center.  The play gained three yards, the only time it was worked, but Dover lost the ball on downs immediately after.  Bentz and Peters put up good games in the backfield, and Rice and Brooks starred at the ends.
In the last half of the game Dover came back fresh as ever, and Massillon wilted under the reduced pressure.  Moody replaced McConnell at guard and Ellis at end changed places with Zintsmaster, at guard.  After a few minutes of play Wagner was forced to leave the game with an injured nose.  He was replaced by Ellis, who was in turn replaced by Heyman, regular guard, who was on the sidelines for emergency.  In this condition with part of the backfield unable to carry the ball and part mixing the signal, Massillon finished the game rather listlessly.
Following is the summary:
Massillon – 25              Position            Dover – 0
Miller                              L.E.               Rice
Erb                                 L.T.               Herzog
Zinstmaster-Heyman       L.G.               Lindberg
Leahy                                C                 Harbaugh
McConnell-Moody         R.G.              Wagner
Wagner-Ellis                   R.T.               Wendling
Ellis-Zintsmaster              R.E.               Brucks
Atwater                            Q.                McKean
Wells                              L.H.               Tracht
Blackburn                       R.H.              Bence
Sonnhalter                       F.B.               Peters
Touchdowns:
Massillon – Miller   2; Wagner; Wells.
Goals kicked:
Massillon – Blackburn   3.
Drop kick:
Massillon – Blackburn.
Referee – Bast.
Umpire – Ress.
Time of halves – 20 minutes.