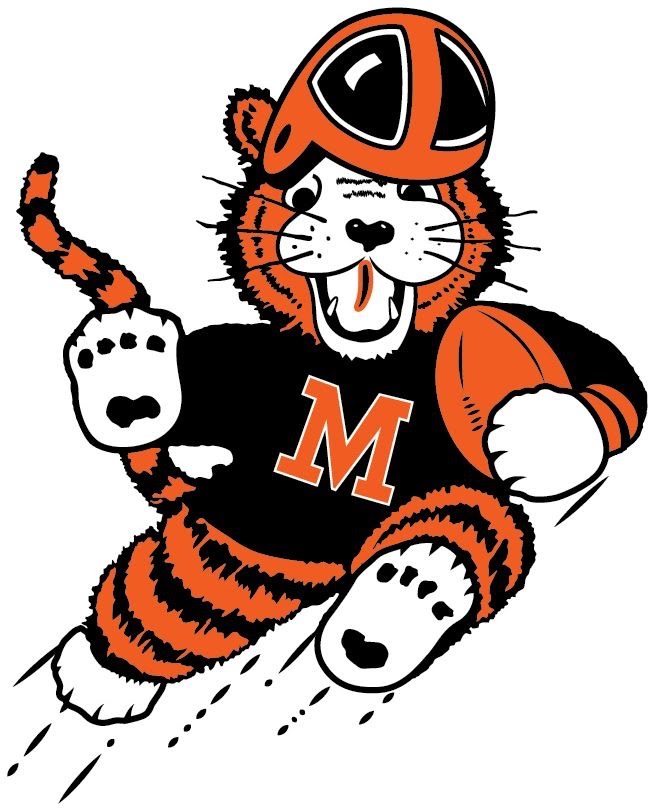 Massillon's Complete Team Effort Keeps Them Undefeated
Through eleven games this year the Tigers continue to be unblemished in the win-loss column.  But from a statistics standpoint, it's a bit strange.  Normally, on an unbeaten team there are a small handful of players that make the biggest difference.  A big-time passer, or a big-time runner, or a defender that literally takes over the game.  But not on this team.
There is no 1,000-yard rusher.  There is no 1,500-yard passer.  And there is no one defender that makes most of the tackles.  That's because this Massillon team has outstanding players at every position on the field.  Offensively, they spread the ball around several running backs and speedy receivers.  And defensively, they play as a single unit, with each player responsible for a different facet during the game, with inevitably all of them making plays.
And it's not like the schedule was favorable for this success.  Massillon this year has faced one of the most difficult slates in their long history, with the likes of Valdosta, GA, Lakewood St. Edward, St. John's College, DC, Middletown, DE, Austintown Fitch and Canton McKinley.  And nine of their ten regular season opponents have qualified for the playoffs.  In addition, Massillon's 45.76 Harbin points is the highest amount in the history of the playoffs, regardless of division.  Finally, all of the national rating services have the Tigers ranked in the Top 20.
Here's a look at the performance statistics for this year, with some comparisons to prior years.
Offense
Averages 40 points per game. This is the 18th time this has happened in Massillon history.
Averages 410 yards per game, exceeded only by six other teams.
Averages 7.6 yards per play, surpassed since the time of Paul Brown by only the 1959 team, which averaged 8.4 yards per play. That team finished first in both Ohio and the nation.
Averages 16.8 yards per pass completion, the most since 1981.
Da'One Owens and Jalen Slaughter split time at quarterback throughout the first half of the season, until Slaughter suffered an injury.  Since then,  Owens has become the primary signal caller.  He has an efficiency rating of 175.2, completing 79 of 129 passes (61%) for 1,232 yards and 15 touchdowns.  Slaughter has an efficiency rating of 188.7, completing 34 of 60 passes (57%) for 685 yards and 9 touchdowns.  Both are currently ranked all-time in the Top-5 for single-season pass efficiency.
The Tigers have most often used four wide receivers who all possess great speed and good hands.  The group is led by Braylyn Toles, who has 33 receptions for 471 yards and 7 touchdowns, and Jacques Carter, who has 32 receptions for 709 yards and 7 touchdowns.  Kyler Wiggins, last year's leading receiver, has 13 catches for 152 yards and 2 touchdowns and Emy Louis Jr. has 12 catches for 273 yards and 5 touchdowns.  Carter and Louis are the best deep threats, averaging over 22 yards per reception.  On occasion, fullback Deangelo Zimmerman will be on the receiving end of a pass.  He has one touchdown to his credit.
Owens has also rushed 87 times for 828 yards (9.5 ave.) and 10 touchdowns.  Ja'Meir Gamble has rushed 84 times for 566 yards (6.7 ave.) and 3 touchdowns and Peyton Mitchell has rushed 56 times for 383 yards (6.8 ave.) and 1 touchdown.  Dorian Pringle, inserted in short yardage situations, has rushed 50 times for 246 yards (4.9 ave.) and 14 touchdowns.  He is also the team's leading scorer with 84 points.
But all of this couldn't be done without a stellar line.  This group includes Jaezen Lewis (6'-6", 400) and Nolan Davenport (6'-6", 245) at tackle, Sam Snodgrass (6'-2", 285) and Mike  Looney (6'-0", 245) at guard and Brady Jones (6'-3", 245) at center.  Gavin Kappes (5'-11", 260) also sees significant time on the line.
The Tigers are converting first downs 86% of the time, which is the best mark in over 60 years.
Defense
Gives up an average of 8 points per game, the fewest since 1986.
Gives up an average of 1.6 yard per rushing attempt, the fewest since 1979.
The first unit has surrendered just one rushing touchdown (on a 5-yard drive).
Has held 8 of 11 opponent to under 100 yards rushing.
Has forced 65 punts, nearly six per game.
What makes this unit so good is the front seven, which has been simply dominant against the run.  The three down linemen include Mike Wright Jr.(5'-10″, 280), Malachi Card (6'-2", 195) and North Carolina State bound Chase Bond (6'-4", 255).  These three very talented players control the middle and force double teams from opposing offensive lineman, which leaves the linebackers free to do their job.  Many teams have tried then to test the outside, but this group has been the best seen in awhile in setting the edge and funneling running backs toward the inside linebackers.  The linebacking group includes Dorian Pringle and Cody Fair on the inside and Maverick Clark and Vito McConnell on the outside.  Help  is also provided by a speedy secondary that includes Zach Liebler and Adonis Marshall at cornerback and Ryan Page and Tyler Hackenbracht at safety.
Pringle has 49.5 tackle points, 8.0 sacks and 21.5 tackles-for-loss.  Right behind is Fair, who has 44.0 tackle points, 4.0 sacks and 12.0 tackles-for-loss. Page has 27.5 tackle points and cornerback Marshall has 26.0 tackle points.  Marshall also has three pass interceptions.  Wright has 6.5 sacks and 9.0 tackles-for-loss, Card has 4.5 TFLs, Bond has 4.0 TFLs and McConnel has 4.0 TFLs.
Opponents are converting first downs just 57% of the time, which is the best mark in the last twenty years.
Special Teams
The kicking game is manned primarily by Vinny Keller, who has converted 33 of 35 extra points.  Also kicking is Mateo Herrera, who has made all 22 of his PAT attempts.  Hackenbracht handles the punting shores, averaging 30.1 yards per attempt.  Of course, the Tigers have punted only 23 times this year.