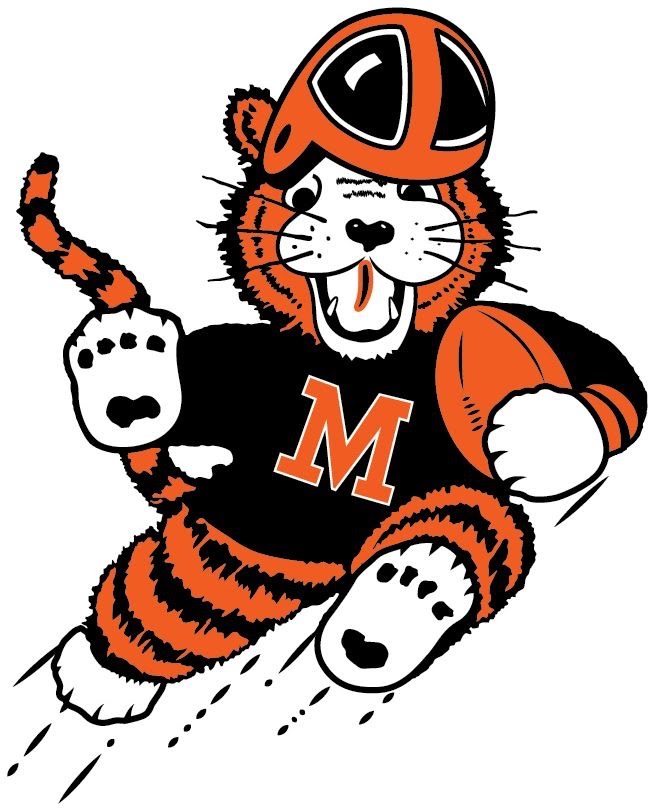 2023 Booster Club Report – Week PO1 – Post-Grove City Central Crossing Game; Preview of the Westerville South Game

Massillon (11-0) defeated Grove City Central  Crossing (4-7), 41-6.  This week the Tigers host Westerville South (7-4) for a Friday, 7:00 pm kickoff in the second round of the playoffs.  The Tigers are No. 1 in Division 2, Region 7, while the Wildcats come in at No. 9.  Massillon leads the all-time series, 4-0, with the last game played in the 2021 playoffs.
Review of the Central Crossing game
It was win No. 943, which keeps Massillon in the No. 3 position nationally for all-time wins.
Massillon scored the first four times it had the ball in routing the Grove City Central Crossing, 41-6.  A running clock was in place for the entire fourth quarter. With the Comets blitzing on nearly every play to stop the run and pressure quarterback, the Tigers resorted to the passing game with great success.  Da'One Owens completed 20 of 27 passes for 341 yards and four touchdowns.  The 341 yards is ranked six all-time in the Tiger record book.  On the receiving end were Braylyn Toles with 8 receptions for 125 yards and two touchdowns and Jacques Carter with 6 receptions for 100 yards and a TD. Dorian Pringle was in on nine tackles and recorded three tackles-for-loss.  The Comets' only score came in the third quarter on a 5-yard drive following a blocked punt.
"Last week we struggled running the football," said Massillon Head Coach Nate Moore.  "Central Crossing went with the Warren Harding plan, loading the box.  You have only so many guys that can block that.  And they did a lot of UFO stuff.  So we threw it.  So, that's the answer.  And it went really good.  But it doesn't feel good (not being able to run the ball)."
Nevertheless, Moore thought the offense had a great day and the defense played "lights out", holding the Comets to a net 47 yards of total offense.  But he also pointed out some miscues on special teams.  Some dumb mistakes that will get corrected.
Prior to the game Moore said that Central Crossing was fundamentally sound and well-coached, but lacked athletes in numbers.  All of that was true, but the Comets still came to play.  "I thought their kids played really hard," he said.  "It was a good quality win."
The guest players were linebacker Cody Fair and quarterback Da'One Owens.  "It wasn't the cleanest game, but we will fix it," said Fair.  "They played pretty physical, but we got on them," added Owens.  "Westerville South will run the same defense.  The offense is a little undersized.  They have a good running back.  And the quarterback is OK.  Good size at receiver."
Statistics leaders:
Da'One Owens: 20 of 27 passing for 341 yards and 4 touchdown
Mylen Lenix: 6 carries for 47 yards
Braylyn Toles: 8 receptions for 125 yards and 2 touchdowns
Jacques Carter: 6 receptions for 100 yards and 1 touchdown
Emy Louis Jr.: 3 receptions for 48 yards and 1 touchdown
Dorian Pringle: 7.0 (5-4) tackle points; 3 tackles -for-loss; 2 rushing touchdowns
Cody Fair: 6.0 (5-2) tackle points; 1 tackle-for-loss
Michael Wright Jr.: 3.5 (3-1) tackle points; 1 quarterback sack; 2.5 tackles for loss
Chase Bond: 1.5 quarterback sacks; 1.5 tackles-for-loss
Westerville South Scouting Report
Westerville South plays in the Capital Division of the Ohio Capital Conference.  The Wildcats are currently 7-4 with a 5-2 conference record.  Their big win of the year came in Week 6 when they defeated previously undefeated Westerville North, 21-13.  Scores so far:
Dublin Jerome (3-8): 15-20 L
Westerville Central (2-9): 33-30 W
Olenttangy (10-1): 14-31 L
Dublin Scioto (2-9): 42-10 W
Big Walnut (6-5): 22-7 W
Westerville North (9-2): 21-13
Delaware Hayes (8-3): 33-36 L
Canal Winchester (10-1): 14-35 L
Franklin Heights (2-8): 37-13 W
Worthington Kilbourne (0-10): 26-0 W
Columbus Briggs (7-4): 49-30 W
The Wildcats have good athletes at the skill positions in their spread offense, but the lines struggle a bit.  On offense they will mostly use 10 and 11 personnel, with occasional empty backfield.  They will pass as much as they run.
The quarterback is senior Dominic Birtha (5′-11″, 185), a 3-year starter.  As such, he has a good command of the offense.  Birtha has a strong arm, but has struggled with consistency.  He can scramble and his number will be called at times to run the ball.  Massillon faced Birtha as a sophomore two years ago in the playoffs.  In that 50-19 win he completed 17 of 27 passes for 151 yards and two touchdowns.  Although, his favorite receiver at the time was Penn State-bound Kaden Saunders, who caught half the passes.
Running the ball is senior Nasire Phillips (5′-9″,190), a 3-year starter.  He is a fast and quick runner.  He tries to get vertical and can break tackles.  The Tigers will need to wrap up.  In the 2021 game he rushed 14 times for 98 yards and one touchdown.  He also caught a 26-yard pass.
The best wide receivers are senior Jeramiah McDuffie (6′-3″, 180) and sophomore Isaac Patterson (6′-1″, 175).  McDuffie appears to be the targeted receiver, while Patterson owns the best stats.  But also keep an eye on junior Tyler Kielmeyeer, a rangy player who goes 6′-7″, 230 lbs.
The offensive line averages just 6′-1″, 235 lbs., but does have a couple of good players in junior center Xavier Flemister (5′-11″, 250) and senior Manny Swaray (6′-1″, 255).
Defensively, South aligns in a 3-man odd front with four linebackers.  The backfield uses almost exclusively man-to-man coverage, with cover-0 or cover-1.  Expect the Wildcats to put eight in the box when the Tigers have three receivers in the game in an attempt to stop the run.  That will put the onus on the Massillon receivers to shed the coverage.
The strength of the defense is in the secondary.  Both safeties are good in Patterson, a 2-way player, and senior Jordan Wheeler (6′-0″, 175), also a 2-way player.  Patterson has decent speed and is a good tackler.  Wheeler has good size.  Senior cornerback Cam Garcia (5′-10″, 165) is the best corner and plays aggressively.
Should Massillon prevail in this one, they will then face the winner of the game between Uniontown Lake and Big Walnut.
Go Tigers!