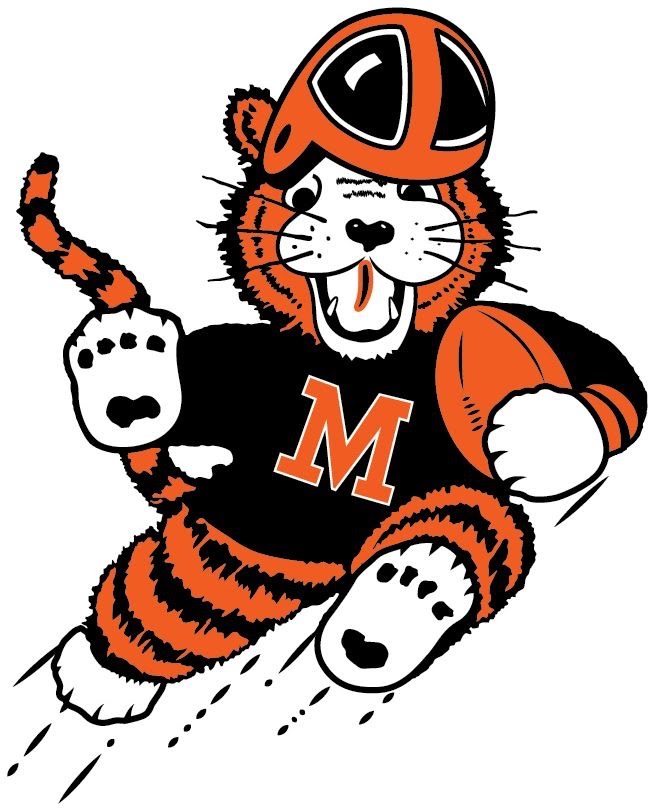 2023 Booster Club Report – Week 5 – Post-Middletown; Preview of the St. John's College Game

Gary Vogt and Paul Engelhardt contributed to this report.
Massillon (6-0) defeated previously unbeaten Middletown, Delaware, 41-7.  This week the Tigers host nationally ranked St. John's College, D.C. (3-1).
Other scores:
7th Grade (3-2): Lost to Austintown-Red, 6-0.  No game this week.
8th Grade (6-0): Defeated Austintown – Blue, 30-28.  Plays at home to Performance Academy Eastland on Wednesday, September 27 at 6:00 pm.
Freshmen (5-2): Lost to Akron Hoban, 30-28.  Plays at home to Cleveland Glenville on Thursday, September 28 at 6:00 pm.
Junior Varsity (3-3): Defeated Ironton, 38-20.  Plays home to Cleveland Glenville on Saturday, September 30, at 10:00 am.
Review of the Middletown game
Prior to the game the Middletown players entered the field by running through the band formation, in spite of plenty room to go around.  Then, they pounded the Obie logo in the center of the field with a sledge hammer.  The Middletown administration apologized later for the disruption.
It was Win No. 938, which keeps Massillon in the No. 3 position nationally for all-time wins.  "The guys played hard and made plays," said Head Coach Nate Moore.  "We wore them down in the second half.  The defense did a good job in the run game and an excellent job getting after the QB."  In all, the defense sacked the quarterback five times for a loss of 48 yards.  That contributed greatly in holding the Cavaliers to a negative 39 yards on the ground.
Massillon's first touchdown of the game came on their initial play when Jalen Slaughter connected with Braylyn Toles on a 53-yard touchdown pass.  Then, he came right back with a screen pass to Jacques Carter, who ran through the entire Middletown secondary enroute to a 48-yard score.  "The Jacques Carter rocket screen was a special run after catch," said Moore.  "He is turning into a special player."
The guest players were center Brady Jones and safety Ryan Page.  "We wore them down in the second half, said Page.  "The front seven did a great job of making our job easier."
Statistics leaders
Jalen Slaughter: 15 of 29 passing for 293 yards and 3 touchdowns
Jacques Carter: 8 receptions for 142 yards and 1 touchdown
Emy Louis Jr.: 3 receptions for 81 yards and 1 touchdown
Braylyn Toles: 2 receptions for 53 yards and 1 touchdown
Ja'Meir Gamble: 13 carries for 77 yards
Dorian Pringle: 6 carries for 32 yards and 3 touchdowns; 4.5 (4-1) tackle points; 2 sacks; 3.5 tackles for loss
Shon Robinson: 5.5 (3-5) tackle points; 1 sack; 2.5 tackles for loss
St. John's  Scouting Report

The Cadets are 3-1 and currently ranked No. 1 in the District of Columbia and 112 nationally according to Calpreps.com.  Their scores so far:
American Heritage School, FL (2-1) 20-35 W
Washington, D.C. Roosevelt (0-4) 37-0 W
Gray Collegiate Academy, SC (6-1) 42-28 W
Mission Viejo, CA (4-2) 39-17
St.  John's will present a formidable challenge for the Tigers and may turn out to be the best team they face during the regular season.  Last season the Cadets defeated Middletown 42-0, and may be just as strong this year.  The Cadets are loaded with Power-5 recruits, although they are mostly underclassmen, including the following:
Sophomore left tackle Adrian Hamilton (6′-5″, 285); 2-star recruit; West Virginia offer; best offensive lineman; good come-off; strong.
Junior center Kenneth McManus (6′-3″, 290); 3-star recruit; Maryland offer; has good footwork; strong; best center this year.
Sophomore right tackle Jordan Harrison (6′-3″, 300); 2-star recruit; West Virginia offer; good with protection; will finish blocks.
Sophomore tight end Breyon Williams (5′-9″, 205); Maryland offer; athletic
Senior running back/wide receiver Da'Juan Riggs (5′-10″, 200); 3-star recruit; Oregon commit; may be the best player the Tigers face this year.
Junior defensive lineman Marcus Ogbogu (6′-3, 220); 2-star recruit; Maryland offer; good pass rusher.
Sophomore defensive lineman Tariq Boney (6′-3″, 230); 3-star recruit; West Virginia offer; best defensive lineman; long and fast; will run around blockers.
Senior inside linebacker Montay Weedon (6′-1″, 210); 3-star recruit; Cincinnati commit; physical player.
Senior safety Shamar McIntosh (6′-2″, 190); 3-star recruit; Tennessee offer; covers well.
Junior safety Tariq Hayer (6′-1″, 185); 4-star recruit; Notre Dame offer; covers well; plays downhill; physical.
Sophmore cornerback Hakim Satterwhite (6′-2″, 185); 3-star recruit; Penn State offer; great in man coverage; great feet.
The offense operates out of the spread, using alignments similar to Massillon; some with five linemen with a single back and some with a tight end and a single back.  The defense uses both odd and even fronts, with various schemes in pass coverage.
Go Tigers!