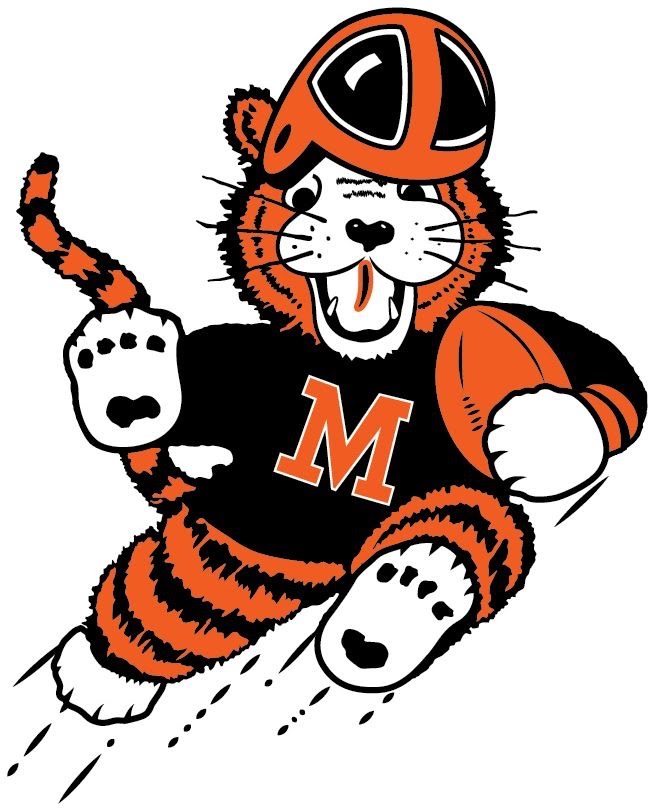 2023 Booster Club Report – Week 5 – Post-St. Edward; Preview of the Middletown Game

Massillon (5-0) defeated Division 1's No. 1 team Lakewood St. Edward (4-1), 15-13.  It was the second straight win over the Eagles in a series that the Tigers now lead 5-4.  The victory also vaulted Massillon into the national rankings of several publications.  This week the Tigers hosts Middletown, Delaware (3-0), which so much enjoyed their visit last year that they requested a return visit.
Other scores:
7th Grade (3-1): Plays at Austintown – Red on Wednesday, September 20 at 5:30 pm.
8th Grade (5-0): Defeated Akron East, 22-14.  Plays at Austintown – Blue on Wednesday, September 20, at 7:00 pm.
Freshmen (5-1): Lost to Lakewood St. Edward, 7-6.  Plays at Akron Hoban on Thursday, September 21, at 6:00 pm.
Junior Varsity (2-3): Lost to Lakewood St. Edward, 22-12.  Plays at Ironton on Saturday, September 22, at 2:00 pm.
Review of the St. Edward game
Entering the contest both teams were unbeaten and highly ranked in Ohio.  The game was also judged by Maxpreps.com to be the second biggest game in the country for that week.
"Win No. 937," said Massillon Head Coach Nate Moore.  "What can you say about last week!  The kids played great.  We set goals last week and checked every box on our goals.  Our lines played phenominally.  We had a fine day on special  teams.  We played smart, mostly.  We knew we needed to make some plays and we did.  It was a great performance.  Very physical.  Came down to the wire.  I'm proud of our guys."
During the week's preparation several starters volunteered to participate on the scout team.  Coach Moore was very proud of that effort and said that it was instrumental in helping the players fine tune their game.  And four of them ere named Scout Team Players of the Week.
The guest players were defensive lineman Chase Bond and quarterback Da'One Owens.  "They were big up front and well coached," said Bond.  "We just wanted it more.  We executed well."  Owens spoke about St. Eds having the best offensive line in the nation, with an average of 6′-5″, 299 lbs.  And the Tigers held them to a mere 59 yards in 31 carries (1.9 ave.).
In the question and answer part of the meeting, Moore addressed the decision to go for two points following the second touchdown.  "The decision was made at halftime," he said.  "It was a great call by Coach Jarrett Troxler."  He also praised center Brady Jones, who pushed the Eagle nose tackle backwards four yards, thereby clearing the way for Owens to score the points.  The benefit of the successful two-point conversion was that it put the Tigers ahead by two scores and entirely changed the complexion of the game.
Moore noted that the Eagles nearly always align in an even front on defense and the Tigers worked all week in preparation for that.  However, St. Eds changed to an odd front for this game, which allowed them to employ two deep safeties rather than their traditional one safety, fearing the speed of the Massillon receivers.  But the offensive line did a great job adjusting to the switch.  It turns out that overall the Tigers just had too much team speed for the Eagles to manage.
Moore finished by saying that it was a big win and well-enjoyed, but following the game the team immediately turned its attention to this week's opponent, undefeated Middletown.
Statistics leaders
Da'one Owens: 8 of 11 passing for 50 yards; 26 carries for 176 yards and 2 touchdowns
Braylyn Toles: 5 receptions for 30 yards
Dorian Pringle: 8.5 (7-3) tackle points; 2.0 sacks; 3.5 tackles for loss
Cody Fair: 5.5 (5-1) tackle points; 1.0 sacks; 1.0 tackles for loss
Vito McConnell: 4.5 (4-1) tackle points
Ryan Page: 4.0 (4-0) tackle points
Adonis Vaughan: 1 pass interception
Middletown Scouting Report
The Cavaliers are 3-0 and currently ranked No. 1 in Delaware by Calpreps.com.  Their scores so far:
Urbana (Ijamsville, MD) (2-1), 41-14
Sussex Central (Georgetown, DE) (1-1), 41-7
Odessa (Townsend, DE) (0-3), 56-0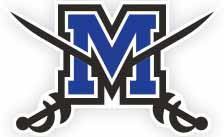 Last year the Tigers defeated Middletown, 42-24.  After falling behind 12-0 by early in the second quarter, Massillon rallied to take a 21-12 lead into the locker room.  The advantage swelled to 35-12 by the end of the third quarter, before the Cavaliers scored twice in the fourth.  Willtrell Hartson rushed for 198 yards and scored three touchdowns and quarterback Jalen Slaughter completed 10 of 18 passes for 148 yards and three TDs.
Middletown boasts good skill players on both sides of the ball, which according to Moore will provide a great challenge for Massillon's  counterparts.  But the Tigers should have a sizeable advantage on the lines.
The Cavaliers run a spread offense, with a single running back and four wide receivers.  At times they employ a tight end in the formation.  The quarterback is senior returning starter Austin Troyer (6′-3″, 195).  He has a good arm and is very accurate.  He can push the ball down the field.  Last year against Massillon he completed 20 of 35 passes for 274 yards and three touchdowns.  Moore believes that he may throw the ball fifty times on Friday.
On the receiving end are four very sizeable, talented receivers, including:
Senior returning starter Ronnell Davis (6′-1″, 180), a 3-star recruit who has an offer from Duke.  He is quick, has great hands and is very good at running routes.
Senior returning starter Matt Priestley (5′-11″, 175).  He is a very good route runner and has great hands.  Last year he caught four passes for 98 yards and a touchdown.
Sophomore BJ Garrett (6′-3″, 175), a 3-star recruit who has an offer from Pittsburgh.  Quick with a long stride.
Senor Aviyon Matthews (6′-2″, 210).  A good sized receiver who runs routes well.
At running back is sophomore Amare Glover (6′-0″, 200), who has an offer from Syracuse.  He is very athletic and has good speed.
Defensively, Middletown aligns in a 4-3 front.  They are not a heavy blitzing team.  The best player is senior returning starter, defensive end Tristen Graham (6′-2″, 250), a 4-star recruit who has committed to Syracuse.  Moore said that he may be the best defensive lineman they will see this year.  He is extremely physical, comes off the ball well and uses his hands well.  Keep an eye on junior linebacker Malachi Stewart (5′-11, 215), a physical, downhill player.
Both safeties are good.  Start with 2-way player Ronnell Davis.  He is a great open field tackler and runs to the football. A big hitter.  Then there is senior Akendre Matthews (6′-3″, 180), a 2-star recruit.  He is big and physical and runs to the ball well.
Go Tigers!