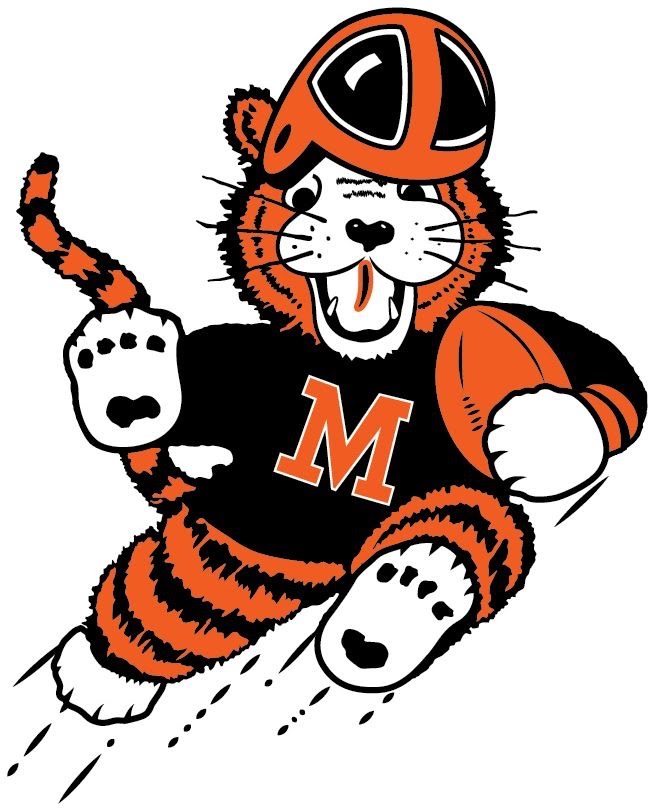 Some Big Games On Tap for the Week 1 Slate
Valdosta, GA at Massillon – The Nation's No. 1 winningest team, Valdosta, vs. No. 4 at Massillon's Paul Brown Tiger Stadium.  It doesn't get any better than this.  Last year the Wildcats finished 8-3, losing in the first round of the playoffs.  However, they did beat their local rival, Lowndes, 13-6.  Massillon posted a 12-2 record and a spot in the Division 2 state semifinals.  Big wins came against Lakewood St. Edward, 31-28, Austintown Fitch, 49-28 and Canton McKinley, 23-13.  Both Massillon and Valdosta are loaded with returning talent.
Lakewood St. Edward vs. Center Grove, IN – Last year the Eagles finished 15-1 and captured the
Division 1 state championship with a 28-14 victory over Springfield.  Their lone loss was 31-28 to Massillon in the regular season.  But they defeated Division 2 champion Toledo Central, 23-20, Cincinnati Elder, 17-14, and Cincinnati Moeller, 6-0.  Center Grove recorded a 12-2 mark and finished in their 5-round playoffs as the best team in Indiana.  Both teams are early favorites to repeat as state champions.
Ben Davis, IN at Cincinnati Moeller – Always strong Ben Davis is coming off an uncharacteristic 6-4 season, with a 35-34 loss to state champ Center Grove.  The Crusaders, having rebounded from several substandard years, finished 13-2, with two victories over Cincinnati St. Xavier, 20-17 and 28-7, a 42-14 win over Elder and a 38-20 victory over Lakota West.  The regular season loss was 6-0 to Lakewood St. Edward.  Their season came to an end in the Division 1 state semifinals with a 28-24 loss to Springfield.
Lakota West at Cincinnati St. Xavier – Lakota West, the top team in the Greater Miami Conference, was unbeaten through thirteen games last year, including wins over Cincinnati St. Xavier, 16-13, and Cincinnati Elder, 30-10.  But the run ended in the regional finals where they lost 38-20 to Moeller.  St. Xavier lost 28-7 to Moeller in Round 2 of the playoffs.  Last year Lakota West prevailed in this game 16-13.
Pickerington North at Cincinnati Elder – It's the Ohio Capital Conference versus the Greater Catholic League in this intriguing matchup.  North finished 8-4 last year, defeating Upper Arlington in the regular season, 18-13, but losing 28-20 to Pickerington Central in the playoffs.  Elder finished 10-4, with wins over Pickerington Central, 17-7, and St. Xavier, 42-10.  In the playoffs, they lost 30-10 to Lakota West.
Hudson at Medina Highland – This is a battle of D2 teams from opposing divisions of the Suburban League.  Both finished the regular season last year undefeated.  In the playoffs Hudson defeated a good Walsh Jesuit team, 34-7, and a rising Painsville Riverside, 16-14, but ended up losing 41-7 to Akron Hoban in the regional finals.  Meanwhile, Highand lost 42-6 in Round 2 to eventual state champ Toledo Central.
Cincinnati Colerain at Cincinnati LaSalle – Neither of these teams has been playing up to par of late, but a win for one of them may provide a kick start to better times.  Last year Colerain finished 4-7 and LaSalle ended up 2-9, with LaSalle winning the season opener against these two teams, 17-13.  The big money this time around is on Colerain.
Mansfield at Akron St. Vincent – The Tygers last year recorded a 10-3 record with a 42-7 shellacking of North Canton Hoover coupled with a 33-0 loss to Massillon, both in the regular season.  In the Division 3 playoffs they lost 17-16 in Round 3 to Cleveland Holy Name.  The Irish finished 8-4, posting a 21-14 win over Austintown Fitch before losing 47-7 to Akron Hoban in the 3rd round of the Division 2 playoffs.
Cleveland St. Ignatius vs. Springfield – Last year's game was rained out, but the Wildcats may wish this one will be rained out as well.  Ignatius is very young this year, with a new coach, and is just not the same team they were a few years ago.  But they can still be competitive.  In 2022 they finished 7-4 with a 24-21 win over St. Xavier and a 28-7 loss to St. Edward in Round 3 of the playoffs.  Meanwhile, Springfield, at 14-2, with two wins over Centerville and a win over Huber Heights Wayne, advanced to state finals for the second consecutive year, before losing to St. Eds 28-14.
Steubenville at Youngstown Ursuline – Steubenville finished 12-3 in 2022, with a 32-20 loss to Cincinnati Wyoming in the Division 4 state semifinals.  Ursuline was 10-3, losing 33-25 in Round 3 of the Division 3 playoffs to eventual state champ Canfield.