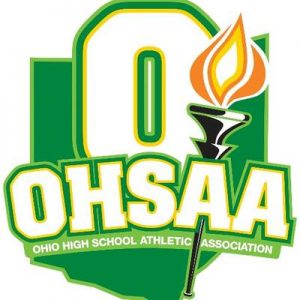 Massillon Will Once Again Compete in Playoff Region 7
The 2023 season opens on August 18 with 104 Division 2 teams competing for the ultimate prize: a state championship.  But first they need to qualify for one of the sixteen spots available in each of the four regions in order to at least have a shot.  Then, the eventual winner needs to win six consecutive games to survive the field and be crowned the new champion.
How the playoff landscape has changed over the years.  A wise man once said that there is nothing so certain as change.  And that is ever so true for Ohio high school football.  There was a time long ago that teams had up to four weeks and three scrimmages to prepare for a 10-game season, with the opening games scheduled for the Friday after Labor Day.  Now, the season starts before the corn is even ready to pick, with one less scrimmage and considerably less preseason prep time.  And all for the sake of adding additional rounds of playoff games, which is a format that most coaches don't necessarily support.  But money talks.
Here's a look back at the various changes that have occurred to the playoff system over years:
1972 – State playoffs were introduced. 3 divisions with 4 teams per region.
1980 – 5 divisions with 2 teams per region.
1985 – 5 divisions with 4 teams per region.
1994 – 6 divisions with 4 teams per region.
1999 – 6 divisions with 8 teams per region.
2013 – 7 divisions with 8 teams per region. Division 1 reduced to 75 teams.
2020 – Covid. 7 divisions with every team invited to participate.
2021 – 7 divisions with 16 teams per region.
Given the domination of the parochial schools in the playoffs, open enrollment was introduced, permitting students from outside a school district to enroll and participate in sports. It was believed to be a way to even the slate between the public and parochial schools.  Unfortunately, restrictions were put in place later that restricted the ability of a student to play a full season; i.e., a requirement to sit out the second half of the season plus playoffs during the first year of participation.
Later, as a compromise to separating the playoffs between public and parochial schools, a system of competitive advantage was introduced, which is designed to move schools up a division or two based on their geographic reach for student athletes. This mostly impacted parochial schools, as was anticipated.  It appears to have worked well in the lower divisions, but in Divisions 1 and 2, wherein 80% of Ohio students are enrolled, it had no positive effects.  No Division 2 team moved up to Division 1, while some very good teams in Divisions 3 and 4 moved up into Division 2.
Looking back, Massillon was initially a Division 1 team and a pretty competitive one at that, performing well against the best teams in the state.  Through 41 years they captured more regional championships than nearly any other team in the division and three times they advanced to the state championship game.  But they were caught up in the 2013 restructuring on account of decreasing enrollment and were thus moved down to Division 2.  Clearly, the competition in D2 is less than that of D1 for a team like Massillon, but there are still a few formidable teams to be concerned about, including Akron Hoban, Cincinnati LaSalle, Cincinnati Winton Woods and Avon.
During the first two years in Division 2, the Tigers were assigned to the Toledo region.  That changed in 2015 when they were transferred to the Columbus region.  There, Massillon has stayed, except for 2019 when they were assigned to the Cleveland region.  Massillon this year is once again in Region 7, a group comprised of 28 teams.  Twenty are from the Columbus area, six are from the Stark County area and two are located in remote parts of the state.
Most of the teams in Region 7 have returned this year.  But there was one change in that Dover moved down to Division 3 and Grove City Central Crossing moved into the region from Division 1.
Traditionally, those teams that placed in the Top 8 of the standings following the regular season have had the best shots at winning the region.  So, let's assume that the Region 7 participants had been in place over each of the past five years and evaluate their overall performances.  Here are the results:
Finished in the Top 8 all five times – Massillon.
Finished in the Top 8 four times – Westerville South, North Canton and Columbus DeSales.
Finished in the Top 8 three times – Perry, Dublin Scioto and Wooster.
Finished in the Top 8 two times – Big Walnut, Canal Winchester, Green, Teays Valley and Columbus Walnut Ridge.
Finished in the Top 8 one time – Watkins Memorial, Columbus Independence and Columbus Northland.
Never finished in the Top 8 – Twelve teams.
Top five average computer points per year over the 5-year span – Massillon (32.1), Westerville South (23.0), Columbus DeSales (20.0), North Canton (19.5) and Big Walnut (16.6).
Top win-loss records in the playoffs – Massillon (20-5), Columbus DeSales (7-4), Big Walnut (5-3), Perry (4-3), Lake (4-3) and Green (4-3).
Having qualified for the playoffs, the next measure of performance is the playoff games themselves.  Below is a performance breakdown covering the past ten years for the current teams in Region 7:
Massillon – 5 championships. 1 runner-up.
Perry – 2 championships. 1 runner-up.
Green – 1 championship.
Lake – 1 runner-up.
Dublin Scioto – 1 runner-up.
Worthington Kilbourne – 1 runner-up.
As expected, the Tigers have achieved some very good success during the ten years following the reassignment.  In nine out of ten years they qualified for the playoffs.  Five times they advanced to the state semifinals after winning the region.  And three times they played in the state finals.
So, since the restructuring of the divisions, few teams in the current Region 7 have consistently been in position to effectively compete for a regional title.  And even less, six out of 28, have ever experienced a regional championship game.  But let's face it.  Based on the above data, the bottom line is that it's annually Massillon's region to lose.  And in most years they ARE the team to beat.  Nevertheless, you still need to play the games.  And those other teams want to win, too.
Statewide, if one was to predict the Division 2 final four, they would probably come up with these teams:
Region 5 – Akron Hoban (Austintown Fitch, Hudson and Walsh Jesuit contending)
Region 6 – Avon (Avon Lake, Medina Highland and North Olmsted contending)
Region 7 – Massillon (Lake and North Canton Contending)
Region 8 – Cincinnati Woods or Kings (Cincinnati Withrow contending)
Here are the Division 2 state champions since the realignment:
2013 – Loveland defeated Cleveland Glenville
2014 – Cincinnati LaSalle defeated Nordonia
2015 – Cincinnati LaSalle defeated Perry
2016 – Cincinnati LaSalle defeated Perry
2017 – Akron Hoban defeated Cincinnati Winton Woods
2018 – Akron Hoban defeated Massillon
2019 – Cincinnati LaSalle defeated Massillon
2020 – Akron Hoban defeated Massillon
2021 – Cincinnati Winton Woods defeated Akron Hoban
2022 – Toledo Central Catholic defeated Akron Hoban