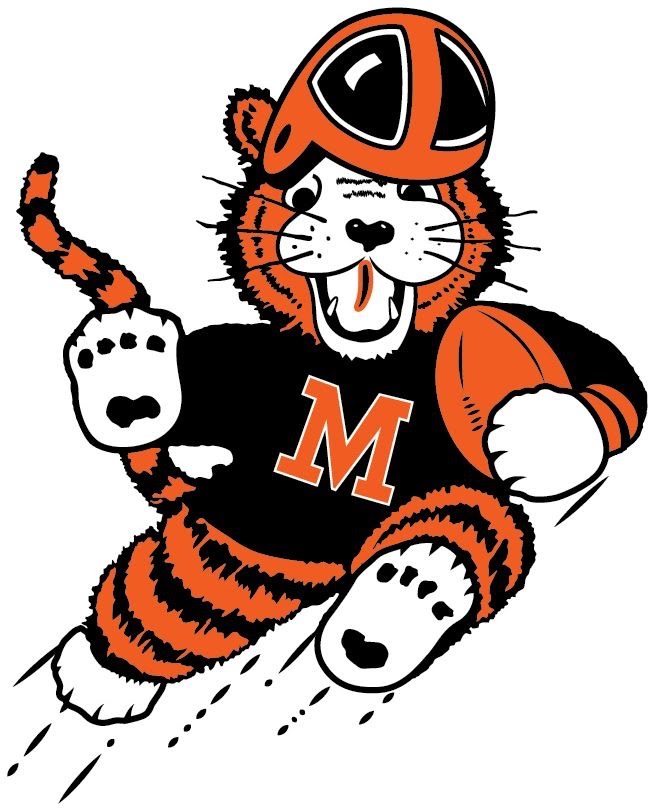 GAME STATS
Trevor Van Horn, Trey Martin lift Green Bulldogs football to improbable regional title win over Massillon Tigers
MANSFIELD — Green's hopes looked dashed on Friday night as it trailed Massillon by six with less than two minutes remaining in the Division II Region 7 championship football game. That is, until a fumble and flag gave them hope.
That hope ultimately turned into a regional championship for the Bulldogs when Trevor Van Horn hit Trey Martin for a game-tying 16-yard touchdown with 24 seconds remaining. Eli Noirot's point-after kick provided the winning point, as Green toppled the Tigers 26-25 at Arlin Field.
"Trevor threw a back-shoulder," Martin said of the TD catch, his third of the night. "I was like, I knew it. We have that connection. I knew he was going to throw the back-shoulder. Turned at the right second and, bam, ballgame."
It almost seemed like it was going to be ballgame for the No. 7-seeded Bulldogs — who won the second regional title in school history, and first since 2001 — when Massillon's Austin Brawley intercepted Van Horn with 2:15 remaining. That gave the Tigers, who had rallied from a 19-14 deficit to a 25-19 lead, a chance to ice the game.
However, facing third-and-10 from the Green 47, Massillon fumbled. The Bulldogs' Garrett Dennis fell on it to give them life at the Tiger 49 with 1:51 remaining.
"Two minutes left in a regional championship game, there's no point to give up there," said Green senior linebacker Jack Schaal, who had an interception earlier in the fourth quarter. "I mean, we made it all the way here, there's no point just to stop trying. I just told everybody, let's pull it together and let's see what we can do. We got that fumble and it turned out to be a game-changer."
Green still needed to get into the end zone to truly change the game's outcome. That's where the flag came in to give the Bulldogs one more life.
Facing fourth-and-10 from the Tiger 25, Van Horn — who was 31-of-57 for 276 yards and four scores and the one pick — threw a pass into the end zone. There were two defenders around the receiver, who couldn't pull in the catch.
However, the official threw the flag for pass interference, giving Green new life at the Massillon 12. Two plays later, Van Horn and Martin connected for the score, and Noirot provided the all-important extra point to send the Bulldogs into a state semifinal next week at a site to be determined against Cincinnati Winton Woods.
The pass interference was the 20th penalty on the night against Massillon, for 178 yards. The Tigers also were called for a facemask on a third-and-2 play earlier in the drive that moved the ball up to their 25.
"You just got to keep playing, keep swinging," said Massillon coach Nate Moore, whose 11-3 team saw its run of four consecutive regional titles end. "You hope to be able to overcome all of the adversity that you're going to face. We just couldn't quite get over that mountain tonight."
The Tigers, though, nearly did thanks in large part to senior quarterback Darrius McElroy. McElroy, in a reserve role, ran for 136 yards and all three Massillon touchdowns on 20 carries.
It was his third and final score that seemed to be the one to put the Tigers over the top. After a short Green punt set Massillon up at the Bulldog 33 with 9:11 remaining, McElroy took the opening snap of the possession and ran into the end zone to give his team a 22-19 lead after he added the two-point conversion run.
McElroy TD runs also provided Massillon with a 7-0 first-quarter lead and a 14-7 edge late in the second quarter.
"Darrius went through a lot of adversity this year," Tiger senior lineman Jaiden Woods said. "He found his role. When he was playing quarterback and running the ball, he was almost unstoppable."
Which allowed for Green's offense to come up with the big plays when needed. The first one of those came when Van Horn and Martin hooked up for an 8-yard TD pass to cap a 13-play, 81-yard drive to tie the game at 7-7 with 8:31 left in the first half.
Van Horn threw a 3-yard TD to Zachary Baglia with 6 seconds left in the half to pull within 14-13. A bad snap on the PAT try kept the Tigers in the lead at the break.
Van Horn and Martin changed that with just over seven minutes remaining in the third quarter. That's when the two hooked up for a 70-yard TD to give Green its first lead at 19-14 after a failed two-point try.
"It's incredible," Van Horn said. "We're a team that all year gets doubted. Every team that we play is better competition than us. Everyone always says we're going to lose, we're too small. That just proved it wrong."
Reach Chris at chris.easterling@indeonline.com.
On Twitter: @ceasterlingINDE