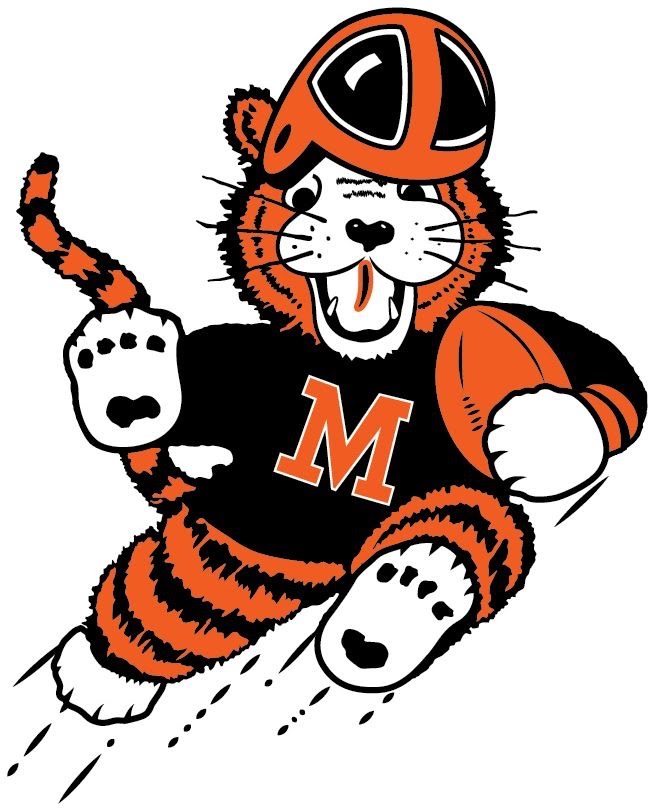 Massillon opened the season with a 26-7 loss to Pickerington Central.  Central was the Division 1 runner-up in 2020.  Next up is a home game against Canton GlenOak, with the kickoff slated for 7:30 pm.
7th Grade (1-0): Defeated Canal Fulton Northwest, 34-18.  Plays Warren at home (PBTS) on Tuesday, August 24, at 6:00 pm (schedule change)
8th Grade (1-0): Defeated Canal Fulton Northwest, 30-0.  Plays Cleveland Heights Roxboro at home (MMS) on Wednesday, August 25 a6 6:00 pm (schedule change)
9th Grade (1-0): Defeated Pickerington Central, 17-3.  Plays Canton GlenOak home on Thursday, August 25 at 6:00 pm (location change).
JV (0-1): Lost to Pickerington Central, 14-12.  Plays Canton GlenOak away on Saturday, August 27 at 10:00 am.
"It wasn't the outcome we wanted, but we got a lot of feedback," said Head Coach Nate Moore.  "Our kids played their tails off.  The defense played a great game against a very good team."
Under Moore the Tigers have traditionally opened with strong competition in order to expose their weaknesses and correct them before they get too far into the season.  Pickerington Central, with several potential collegiate Division 1 players on hand, provided just such a test.  Moore said that in spite of a disappointing outcome, there were a lot of good takeaways.  And he was certainly not disappointed in the play of the kids.
Four unit leaders were on hand, including senior running back / outside linebacker Camden Beasley, senior wide receiver / safety Austin Brawley, senior inside linebacker Nathan DePuy and senior long snapper / co-captain Dominic Salvino.  The four addressed many questions from the Booster Club members and noted the following:
It was a very physical game.
In spite of seemingly adequate hydration and pickle juice, still several players still suffered from cramps.
There were just a few plays that made the difference in the final outcome.
They need to fix the mistakes.
They were pumped up by the big crowd, something that was lacking last season due to the Covid Pandemic.
The goal line stand was the highlight of the defensive effort.
Coach Moore noted during the film  session that Pickerington running back Olando Kamara was exceptional and ran behind a really big offensive line.  On offense, the coaches knew it would be difficult to protect the quarterback against such a great front-7, but quarterback Darrius McElroy did a tremendous job taking care of the ball.  Moore also singled out the play of several starting underclassmen.
Player stats:
Willtrell Hartson: 14 carries for 59 yards and a touchdown.
Camden Beasley: 7 carries for 28 yards.
Ressieo Kirksey: 8.5 tackle points, including a tackle for loss
Jaden Welch: 8.0 tackle points, including an interception and return for 32 yards
Austin Brawley: 7.5 tackle points, including a tackle for  loss
GlenOak, next week's opponent, returns to the schedule after a 1-year absence, now under the guidance of Scott Garcia, who coached there previously.  Last Friday they defeated Shaker Heights 31-22, recording their first victory since the first game of the 2019 season.  This will be the 17th meeting of these two teams, with Massillon owning a 16-4 advantage in the series.  In 2019 the Tigers came out on top, 55-13.
Offensively, the Eagles operate out of a 2-back set, but will throw in some spread and wildcat.  Also, look for some buck sweeps, screens and deep passes.  The best player on this side of the ball is senior quarterback Isaiah Knox, a 2-year starter.  Keep an eye on Avantae Burt, who tops the group in skill level.  The line has three underclassmen.
The defense will align in a 3-4 with cover-4 and some press coverage.  Nearly every player on the defensive side also sees significant time on offense, indicating a lack of depth, which may be a factor Friday in the hot weather.
Go Tigers!