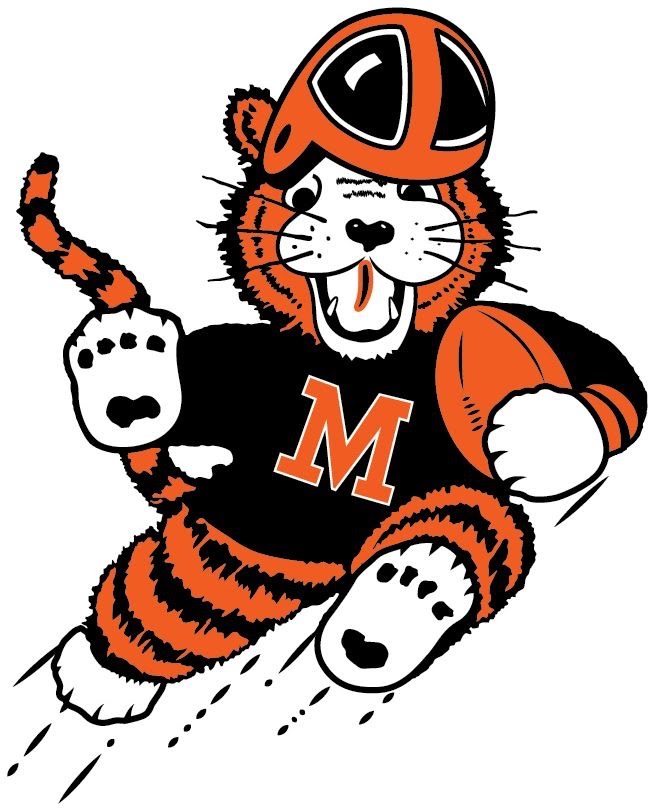 Football playoffs in Ohio began in 1972 and since then have undergone numerous changes, the latest being the addition this year of eight more teams per region.   In the first eight years of the playoffs only the regional computer poll champions qualified, so each of the three divisions proceeded immediately into the state semifinals.  Now, in Divisions 2 through 7, up to 60% of all participants will advance, while in Division 1 it is nearly every team on account of fewer teams in the regions.  In addition, the top eight teams in each region will play Round 1 games at home, as well the higher seeded winners in Round 2.
Below is the evolution of the playoffs:
1972 – 1979: 3 divisions; 1 team per region; 12 qualifiers
Massillon: 6 years; 1 appearance; 1 regional title
1980 – 1984: 5 divisions; 2 teams per region; 40 qualifiers
Massillon: 7 years; 3 appearances; 3 regional titles; 2 state finals appearances
1985 – 1993: 5 divisions; 4 teams per region; 80 qualifiers
Massillon: 9 years; 4 appearances; 2 regional titles
1994 – 1998: 6 divisions; 4 teams per region; 96 qualifiers
Massillon: 5 years; 2 appearances
1999 – 2012: 6 divisions; 8 teams per region; 192 qualifiers
Massillon: 14 years; 10 appearances; 4 regional titles; 1 state finals appearance
2013 – 2019: 7 divisions, 8 teams per region; 224 qualifiers
Massillon: 7 years; 6 appearances; 3 regional titles; 2 state finals appearances
2010 (Covid-19 alteration): 7 divisions, all team qualify
Massillon: 1 year, 1 appearance, 1 regional title, 1 state finals appearance
In total, Massillon has qualified 27 times throughout the 49 years of playoffs.  But the question surely on the minds of many Tiger fans is: How many times would Massillon have qualified if the current 16-team format had been in existence from the start?
The answer is 47, based on the makeups of the regions at the times.  Only in 1974 and 2004 would the Tigers fail to qualify.
The 1974 team had a record of 6-4 and finished in 22nd place.  However, one must consider that there were only three divisions at that time and there were 54 teams in the region, unlike today where there are just half that many teams.  So Massillon would likely have qualified with a 7-division format.  But the Tigers did defeat No. 1 Canton McKinley in the regular season finale that year, 20-15.
The 2004 team finished 4-6, having overscheduled with the likes of Cleveland Benedictine, Cleveland St. Ignatius and Lakewood St.  Edward.  They finished in 17th place in the Division 1 region, one place shy of qualifying.  There were six divisions in 2004.  But seven teams ahead of them were moved to Division 2 when the seventh division was added later.  So, most likely they would have qualified in that year also.
So, considering that there are currently seven divisions in the playoffs, it appears that Massillon would have qualified in each of the 49 years of playoffs, had there also been seven divisions from the start.
In terms of home games, the Tigers would have hosted the Round 1 game 76% of the time and potentially hosted a Round 2 game 51% of the time.  In Division 2, it was 7 home games out of 8 in Round 1 and five potential Round 2 home games.
Some of the more interesting Round 1 opponents include:
1978 – at Louisville.  Massillon finished 9-0-1 that year and failed to make the playoffs due to most of the regular season opponents having substandard years.  The Leopards were 9-1 with wins over Jackson, GlenOak, North Canton and Perry.
1986 – at Jackson.  Massillon was 7-3 , coming off a 23-6 loss to McKinley.  The Polar Bears finished 8-2, with no big wins but losses to Wooster and North Canton.
1987 – at Lancaster.  Massillon at 6-4 vs. the Gales at 7-3.
1990 – home to Perry.  Massillon was 7-3 and Perry was 6-4, including a 23-7 loss to Steubenville.
1994 – home to Perry again.  This time the Tigers were 9-1, while the Panthers were 7-3.  The common opponent was Alliance, with Massillon winning 20-0 and Perry winning 9-7.
1998 – at Canton McKinley.  With the Tigers finishing 4-6, they grabbed the No. 16 spot, but had to face the Bulldogs in back-to-back games.  McKinley eventually won the playoff state championship.
2010 – home to Perrysburg.  Massillon would have had an earlier look at Perrysburg prior to that fateful 2014 game.
2011 – at Canton McKinley.  The Tigers were 7-3 and the Bulldogs were 8-2.  In the previous week, McKinley scored on the last play of the game to win 23-20.
I hope this gives you your trivia fill for the day.
Go  Tigers!