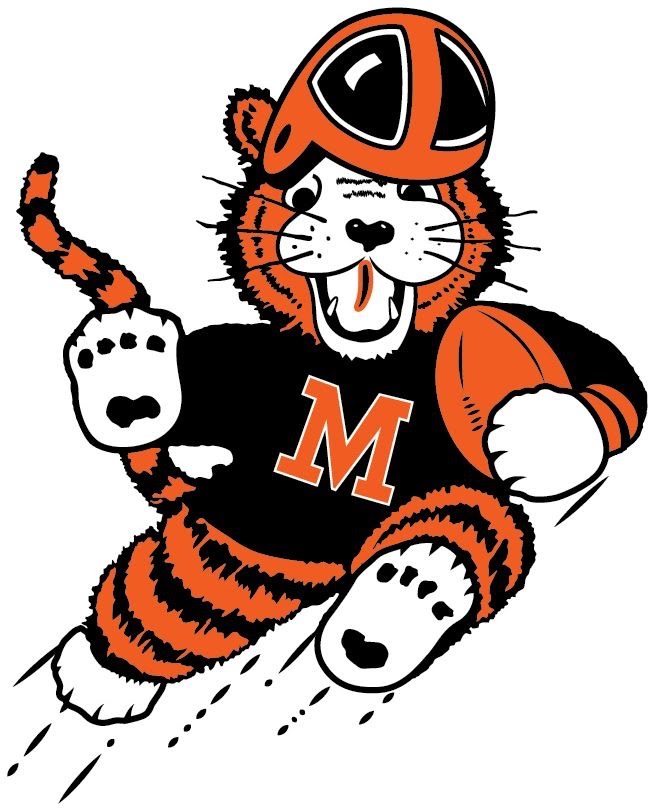 Massillon hit another major milestone last Friday in its 48-23 Round 3 playoff victory over North Canton Hoover.  The Tigers have now won 500 games at Paul Brown Tiger Stadium.  The facility opened in 1939 and is the largest single-school, high school football stadium in Ohio, with a capacity 16,884.  Earlier this season Massillon defeated Columbus Bishop Sycamore for all-time win No. 900.  The current count of 906 ranks third in the U.S., behind Valdosta, Georgia (935), and Louisville Male, Kentucky (911).
With the win over Hoover, the Tigers will now play Westerville South, with the winner facing the survivor of the match between Perry and Olentangy.
In other contests:
7th Grade (4-3): The season is over.
8th Grade (7-0):  The season is over.
9th Grade (8-2): The "A" Team defeated Lake, 35-10.  The "B" Team defeated East Cleveland Shaw, 35-0.  Plays Lakewood St. Edward on Thursday away at 6:00 pm.
JV (6-3): The season is over.
"It was a great week last week," said head coach Nate Moore at the weekly Booster Club meeting.  It's good to win in the playoffs.  It's great to beat a Stark County team.  I  thought our kids played. well.  We played a really good quarterback.  But overall, we stopped the run and got after their QB."
That quarterback was Connor Ashby, who finished the night 9 of 18 for 209 yards and a touchdown.  It was a good performance against a stout Massillon defense in that he was under pressure all night and very few passes were launched from the pocket.  He was also sacked three times.  But the run game couldn't match the passing effort and produced just 101 yards.
The Viking defense also struggled against a Massillon ground attack that has recently found its identity in the power-run game.  The Tigers racked up 334 yards at 9.3 yards a carry, led by running back Willtrell Hartson, who picked up 193 yards and four touchdowns in just 13 carries.  Backup Camden Beasley also had a fine night.  "We have a sophomore running back that has great vision," remarked Moore, who also noted the superb blocking of the offensive line.  Hartson had long runs of 43, 30, 25, 25, 23, 15 and 13 yards.  This against a team that game into the game with a 5-2 record.  In the last three games, after taking over for the injurer Raekwon Venson, Harston has rushed 41 times for 449 yards and 11 yards a carry.  You need go back to the 1950s and Art Hastings to find a 3-game mark that productive.
When needed, the Tigers went to the air and quarterback Zach Catrone had another fine night, completing 9 of 10 passes for 142 yards and a touchdown.  Jayden Ballard caught six passes for 96 yards and one score.  But that 42-yard score followed a spectacular catch in which the ball was tipped and Ballard secured the loose ball while falling to the ground.  Ballard also that night broke the all-time Massillon record for career receiving yards, surpassing Devin Jordan.  "Every time we complete a pass, it makes the power run game better." said Moore.
Defensively, Massillon kept Hoover in check for the most part, while themselves scoring on nearly every possession to maintain a comfortable margin.  "The quarterback (Ashby) made some plays," said Moore, "but we did a nice job against him.  All-in-all, we played well, very aggressive."  The strong pass rush constantly forced Ashby out of the pocket and he struggled to find open receivers against the Tigers' smothering pass coverage.  Linebacker Xavier Andrews and defensive lineman Mike Miller led in tackles with 7.0 and 6.0 tackle points, respectively.  Michael Billman also had a big night, with 3.5 tackles-for-loss, including a pair of quarterback sacks.
On special teams, Alex Bauer continues to be perfect on extra point attempts while Magnus Haines continues to punt deep and drop his kickoffs near the goal line.
The guest co-captains were quarterback Zach Catrone and offensive tackle Terrence Rankl.  "Overall we played a very fundamentally sound game," said Catrone.  "We took what they gave us.  Right now I feel like the whole team is playing their best ball."
"We had a good game against Hoover," added Rankl.  "This (Westerville South) may be our last game at Tiger Stadium.  We'll play with a chip on our shoulders."
Westerville South, a member of the Ohio Capital Conference (Columbus), brings a 7-0 record into Paul Brown Tiger Stadium following a pair of  playoff wins: 56-28 over Watkins Memorial (4-4) and 56-29 over Olentangy Berlin (5-4).  Other big wins this year include 42-28 over Dublin Scioto (7-2) and 32-28 over Westerville North (6-3).  They average a whopping 48 points a game, but give up 28.  Their lowest offensive production was against North.
Offensively, the Wildcats utilize a spread formation and feature a lot of quick throws in something Nate Moore calls an "Air Raid" offense.  At QB is Peter Pedrozo (5′-11, 185) who has thrown for 2,228 (318 yards a game) and converted 28 for touchdowns.  According to Moore, he is the best quarterback they have seen this year.  He gets the ball out quickly and is very accurate on short- and mid-range passes.
Pedrozo has a bevy of good wide receivers to throw to and this is perhaps the best position group on the team.  Four different receivers have caught at least 20 passes and scored at least five touchdowns, led by Penn State-bound Kaden Saunders, who has grabbed 37 for 779 yards and 11 TDs.  All four stand around 6-foot.  Two, including Saunders, are considered deep threats.
But don't sleep on the ground game.  At running back is Brandon Armstrong (5′-7″, 165), who has rushed for 708 yards and scored nine touchdowns.  He is a scat back, speedy, shifty and explosive.
The offensive  line has good size with decent skill.  Their best player is the left guard, a sophomore who goes 6′-1″, 280.
Defensively, South aligns in a 3-4.  The line does not have great size, while the linebacker corps is about average.  But it's a good front-7 according to Moore; an aggressive, attacking group.  The best lineman is the nose tackle, who goes 5′-9″, 220 lbs and plays like Massillon's Michael Billman.  The secondary plays a loose man-to-man.  Overall, the scheme is designed to stopped the spread offense.
This game may just be a matter of who can reach 35 points first.  For it's the playoffs and every team is good this time of year, both offensively and defensively.
The Massillon-Westerville South game will be broadcast on Spectrum.  Game time is 7:00 pm.
Go Tigers.