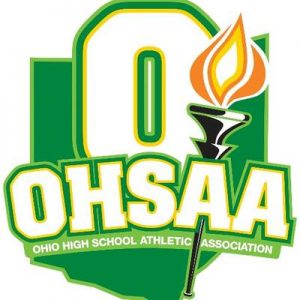 In this unusual year of the Covid-19 pandemic, the Ohio High School Athletic Association has modified the football playoffs such that all teams choosing to participate automatically qualify.  Individual game pairings are then based on a ranking as voted on by the coaches of each region.  For this year, Massillon is in Division 2, Region 7, along with 24 other teams.
Seeds and pairings have recently been announced by the OHSAA and the Top 4 seeds in order are Perry (5-0), Massillon (4-1), Westerville South (5-0) and Olentangy Lewis Center (4-1).  Massillon received 11 first place votes, Perry 8 and Westerville South 5.  Green received one first place vote, from Perry.  Tiger Coach Nate Moore voted his Top 4 as Perry, Massillon, Westerville South and Dublin Scioto.  Perry Coach Keith Wakefield had it Green, Perry, Wooster and Olentangy.  He voted Massillon 9th.  The coach from Westerville South had it Massillon, Westerville South, Perry and Olentangy.
Due to an odd number of teams in the region, the top seven seeds have byes in the first round and therefore will not play initially when the tournament begins.  In Round 2 the Tigers will host the winner of the match between Columbus Walnut Ridge (1-1) and Columbus Independence (1-1).  Waiting in the wings are Lake or North Canton as a possible Round 3 game and Westerville South or Wooster as a possible Round 4 game.  A Massillon vs. Perry contest would have to wait until Round 5.  For each game through at least the regional semifinals, the higher seeded team will host the event.  Therefore, the Tigers could have three home games for sure and possibly a fourth, depending on who survives up to that point.