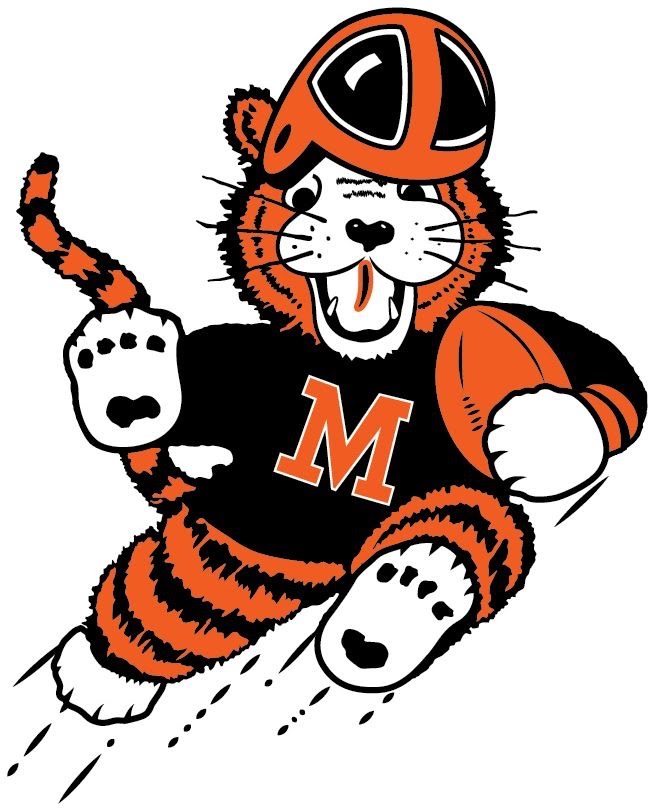 Massillon ran its record to 3-1 in this shortened season with 28-10 victory over Cleveland Benedictine (2-2).  Next up is a home game against Cleveland St. Ignatius.  "It definitely feels like Week 5," said the coach.  "Not the second last game."  In other contests:
7th Grade (3-1): Defeated Oakwood, 36-34.  Plays Euclid on Tuesday at home at 5:00 pm.
8th Grade (4-0): Defeated Green, 36-13.  Plays Jennings on Wednesday at home at 6:00 pm.
9th Grade (3-1): Defeated Cleveland Benedictine, 27-26.  Plays Cleveland St. Ignatius on Thursday at home at 6:00 pm.
JV (4-2): JV-A defeated defeated Cleveland Benedictine, 28-0.  JV-B defeated Woodridge, 47-17.  Plays Cleveland St. Ignatius on Saturday away at 10:00 am.
"It was a really good win against a really good team," said Head Coach Nate Moore at the weekly Booster Club meeting when discussing last week's victory.  "We cleaned up a lot of mistakes.  Really played well.  Overall, we're really happy with our kids.  They played tough and physical."
When the coaches of the opposing schools originally discussed playing each other this year Moore requested a 4-game contract.  But Benedictine, aware that this was supposed to be their best team in quite a long time, opted for just this year.  Based on the emotions that prevailed throughout the game and even after, it's probably better left that way.
Offensively, running back Raekwon Venson had his second 100-yard night of the season, rushing 23 times for 108 yards and scoring three touchdowns.  In a surprise performance, backup Jumacius Portus carried the ball the last six times that night, gaining 45 yards and scoring the final TD.  Fans may see more of him as the season goes on.
Once again, the defense gave a stellar performance, holding the Bennies to a mere 77 rushing yards.  For season the defense has surrendered an average of 35.8 rushing yards per game, which is surpassed historically only by the 1943 team, which gave up 29.  Coach Moore singled out the play of Jaiden Wise, who "had a fantastic game," recording eight solo tackles and six assists, including four tackles for loss.  "He's been playing well all year," said Moore.  Mike Miller (4-4), Isaiah Clark (1-8), Andrew Wilson-Lamp (3-4) and Michael Billman (1-4) also received praise.  Billman, who is just a shade over 200 lbs., is a force on the defensive line.  Moore did not expect much owing to his size, but after the preseason injury to CJ Harris, he got his chance and was a welcome surprise to the coaching staff.  He is extremely quick off the snap and plays havoc in the opponent's backfield.
The Tigers also kept Benedictine's vaunted passing game in check, except for the one long touchdown reception.  Martavien Johnson intercepted two, which he returned for 47 yards.  But the big one was by Clark in the third quarter when the Bennies had a 3rd and goal situation with the Tigers leading just 7-3.  The Benedictine quarterback threw a short pass to the slot receiver and Clark immediately read the play and broke on the ball.  Stealing it away, he raced 52 yards down the left sidelines.  Three plays later the score was 14-3.
On special teams, Johnson and Eric Thurman combined for three kickoff returns that netted 84 yards to put the Tigers in good field position.  Their efforts were aided by some good open field blocking and the players were about "a half second away from really popping it," according to Moore.  Johnson also had two punt returns for 32 yards.  Magnus Haines continues to impress with his punting.  He booted four for an average of 43.2 yards, with a long one of 48.  Alex Bauer was 4 of 4 on PATs, the last of which set a new Massillon career record for successful PAT kicks.
Incidentally, the fumble by Benedictine that Massillon returned for a touchdown only to have called back was indeed a fumble.  During the play, the QB rolled left left but was inadvertently tripped by the tight end, who was going in the opposite direction.  As a result of the contact, the QB lost control of the ball.  It was clearly not a forward pass.
The guest players for this week were Terrence Rankl and Xavier Andrews.  "We are really looking forward to this game (St. Ignatius) and will play our hearts out," said Andrews.
This Friday Massillon and Cleveland St. Ignatius will renew their rivalry.  The Wildcats are one of the very few teams to hold a win-loss edge over the Tigers and currently lead the series 12 to 1.  They met last in 2009, a game that was won 26-21 by the Wildcats.
St. Ignatius started their season late this year on account of a virus infection in the school.  Thus far, they have defeated Columbus Bishop Sycamore 33-6 and lost to Lakewood St. Edward 17-0.
Offensively, Ignatius lines up in their traditional spread, utilizing three and sometimes four wide receivers.  First year junior quarterback Jaxon French (6′-2, 200) is the key to the attack.  Against Lakewood St. Edward, he threw hitches to the slot receivers, come-backs to the wideouts, some crossing routes and a few passes over the top.  Moore says that he is pretty talented and athletic, although not necessarily a running threat.  But he can scramble.  And he also has good accuracy.  So it will be important for the Tigers to make sure tackles following receptions.  The best linemen is 6′-5″, 260 lb. Gus Salopek.  He is a good, physical player.  Senior running back Mike Simcak is a good "high school" player.  The wide receivers all run good routes.  Moore singled out Alek Laspina and Jack Dunstan as the go-to players.
Defensively, the Wildcats line up in a 3-3 odd-stack with some even fronts.  The front-7  is the strength of the unit.  It is led by 6′-3″, 230 lb. senior defensive end Bennett Adler and 6′-4″, 225 lb. senior linebacker Aidan Hubbard (3rd year as a starter).  Hubbard currently holds an offer from Northwestern.  The safeties alternate between one and two high, while the corners normally play off the receivers.  The entire group plays "smart and disciplined."
Moore said not to expect any kickoff returns this week.  Ignatius also has the ability to manage a 50-yard+ field goal.
Here's hoping Massillon can pick up win No. 2 against St. Ignatius.  Go Tigers!