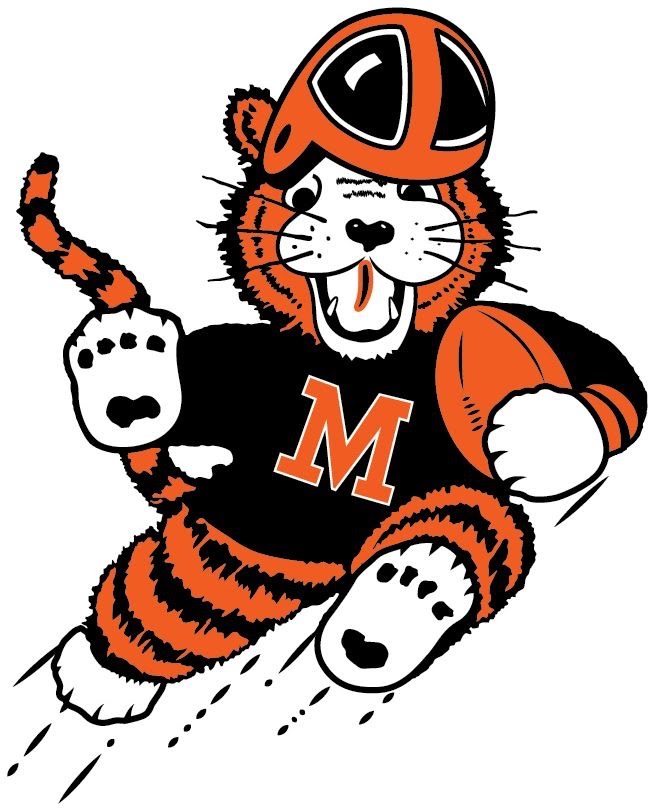 Massillon picked up win No. 901 with a convincing 24-0 victory over Warren Harding.  With the win, the Tigers have moved up in the national ranking of historical wins and is now tied for 3rd place with Ft. Thomas Highlands, KY.
"It was a good week for the Tigers," said Moore in opening the Booster Club Meeting.  "The defense is playing lights out.  It was also the second shutout in a row.  There's really not a lot more good you can say about our defense.  All the guys are playing well.  Our offense is doing a lot of good things. But we need to be better on 3rd down and limit penalties.  But we're doing a lot of things well.  Today was a pretty good practice.  So we're off to a good start."
Here are some other scores:
7th Grade (2-1): Defeated Warren.  Plays Oakwood on Thursday away at 5:30 pm.
8th Grade (3-0): Defeated Warren, 40-13.  Plays Green on Wednesday at away at 6:00 pm.
9th Grade (2-1): Defeated Warren, 26-8.  Plays Cleveland Benedictine on Thursday at home at 6:00 pm.
JV (2-2): Defeated Warren, 24-22.  JV-A plays Cleveland Benedictine on Saturday at home at 10:00 am; JV-B plays Woodridge on Saturday at home at 1:00 pm.
The defense led the way against Warren with a smothering attack, holding the Raiders to a mere 49 yards of total offense, including negative five yards rushing.  Defensive end Mike Miller was stellar, recording five solo tackles and six assists, including a sack for a 10-yard loss.  Isaiah Clark had an interception that he ran back for 18 yards, setting up a Tiger score.  Alex Bauer kicked his fifth field goal out of six tries for the season and Magnus Haines averaged nearly 40 yards on three punts.  Another high mark was Jayden Ballard, Martavien Johnson and Caiden Woullard combining for 124 punt return yards.
The offense racked up 19 first downs and 344 yards of total offense.  But there continues to be room for improvement in converting third downs and finishing drives, according to Head Coach Nate Moore.  Against Lakewood St. Edward, the Tigers failed to convert a 3rd down in ten tries and against Bishop Sycamore was just 4 of 11.  In the first half of the Warren game the stat was 1 of 6, but that improved in the second half with a 4 of 7 mark.  Of course, Massillon's offensive line seems to wear down opponents as the game moves along.  Watch for the coach to mix it up more among his three primary running backs as he searches for the right combination of players based on down and distance situations in order to shorten the yardage on 3rd down.
Quarterback Zach Catrone returned from injury and had a fine night, connecting on 21 of 31 passes for 209 yards and a touchdown.  Eight of the catches were to Ballard and six went to Johnson.  Many of the completions were of the short variety as Warren was giving room on the edges and dropping the safeties deep to take away the long pass.  Such is the weekly chess match as opposing coaches try to stop Tigers' highly talented receivers.
But penalties continued to plague the team.  In three weeks they have been flagged 34 times for 329 yards, mostly of the 15-yard variety.  That's a game's worth.  It won't be long until opponents begin to bait the Massillon players into committing more of those fouls.
Guest players this week were co-captains Zach Catrone and Xavier Andrews.  "It was an alright outing," said Catrone.  "We could have done better.  We need to clean up the penalties."  The offense has been criticized by fans recently for lack of dominating performances, but Catrone promised that the offense was going to "make a statement" this week.  "We're really looking forward to playing this week," added Andrews.  "We're going for another shutout."
Moore believes that Cleveland Benedictine, this week's opponent, is the best team his Tigers have faced this season.  They have a better offensive line and better skill players than St. Edward.  The quarterback can throw the deep ball and their wide receivers are bigger.
The Bennies enter the contest with a 2-1 record, fresh off a 1-touchdown loss to perennial power Akron Hoban (3-0).  Their wins came against Warren Harding (1-2), 24-17, and Akron St. Vincent (2-1), 42-28.  Against Warren they had difficulty running the ball, but has since changed running backs, going to sophomore Duane Jackson (5′-9″, 190).  It's important to keep him contained.
But the offense really revolves around an excellent quarterback in senior Ronnie Schultz (6′-0″, 180), who engineers their spread offense.  He can throw short and long and spreads the ball among his receivers.  He can also scramble out of trouble and run well in both designed plays and away from pass rushers.  Moore says that he plays with a lot of confidence.  Last year he threw for over 2,000 yards in leading his team to a 10-2 record.  Stop Schultz and you will go a long way toward stopping Benedictine.  Interested fans can check him out on YouTube, which has the full Benedictine-Hoban game from last week.
The offensive line is a veteran group, led by senior center Luke Beltavski (6′-1″, 290).  As a unit they have good size (6′-1″. 275 ave.) and are very athletic.  While not great in straight ahead blocking, they do fine job running outside zone and in pass protection.  The best position group on the team is the wide receivers, according to Moore.  Junior Marvin Conkle is featured on both the jet sweep and the deep pass, while senior Christopher Gales, although not as fast as Conkle, is the most targeted.
The defense aligns in a 3-4, similar to Massillon.  The linebacker corps is a good one, very fast and active.  Junior outside linebacker Derell Bedingfield (6′-3″, 190) is a play-maker, according Moore.  He is fast and athletic, and has a couple of D1 offers.  The rest of the defense is very capable.  The kicking game is also very good.  Coverage teams are average.
Go Tigers!