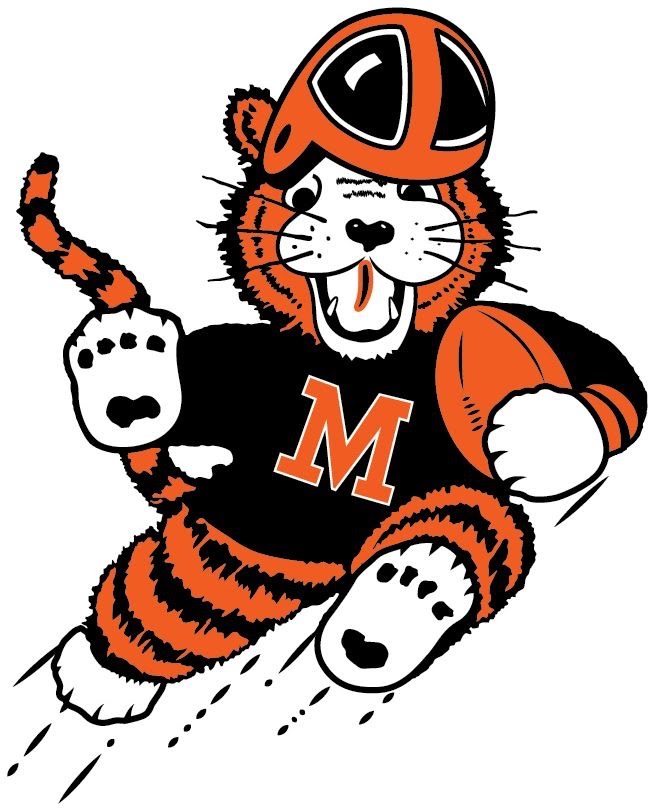 Massillon opened the season with a 24-23 loss to Lakewood St. Edward, a team that is ranked No. 2 in the Cleveland-Akron area by the Cleveland Plain Dealer, No. 4 in Ohio by calpreps.com and No. 54 in the nation by the same rating service.  In spite of outgaining the Eagles in yards, 396-204, an early-game kickoff return after a Tiger score and a late trick play made the difference.  But it didn't help that Massillon failed to convert all ten 3rd down conversion attempts.  All-in-all, however, the game had more the flavor of a scrimmage between two of Ohio's better teams, rather than a mid-season game, with each making many mistakes throughout.  Nevertheless, both will be very formidable in their respective divisions come playoff time.  The Tigers will be back in action next week against the Centurions of Columbus Bishop Sycamore.
In other action last week, the Massillon JV team defeated St. Edward 14-9, the Freshmen lost to Eds 24-16, the 8th Grade defeated Euclid 33-24 and the 7th Grade lost to Medina Buckeye 24-12.  This week's games include the 7th Grade vs. Canton on Tuesday at 6:00 pm, the 8th Grade vs. Boardman on Wednesday on 6:00 pm, the 9th Grade vs. Alliance on  Thursday at 6:00 pm and the JV vs. Avon on Saturday at 10:30 am.  All four games are at home.
John Georges Restaurant fed the Tigers on game day last week and Menches Bros. will do the honor this week.
The guest players this week were co-captains Terrence Rankl (offensive tackle) and Andrew Wilson-Lamp (wide receiver / cornerback).  Both briefly addressed last week's game.  "As a whole we lacked discipline," said Rankl.  "But we'll get it done."  "It's not the outcome we wanted," added Wilson-Lamp.  "But we're at practice working.  And we'll get it done."
Head Coach Nate Moore didn't hide his disappointment at the loss.  But he also saw a lot of good things that happened throughout the game.  "We did a lot of things right," he said.  "The kids played hard.  We're happy about that.  But we made too many mistakes in the second half.  We will now move forward and be better for it."
Except for the kickoff return, the special teams played well.  They had a couple of good kickoff run backs and the players did a fine job of sustaining blocks.  Alex Bauer kicked a career long 42-yard field goal and added a couple others in a 3 for 3 effort.
Defensively, the coach saw a lot of good things.  St. Edwards had zero yards passing in the first half and finished with less than 100 yards rushing for the game.  Take away the trick play, and the Eagles gained just 132 total yards.  Moore said the defense did a really nice job fitting the gaps.  Jamacius Portis led the defense with seven solo tackles and one assist. Isaiah Clark had 6 and 3, and Jaiden Wise had 4 and 4.
On offense, the Tigers are working on more middle-range passes.  Moore thought quarterback Zach Catrone did a good job finding the open receivers.  It helped that the receivers showed great speed and were running good routes.  Catrone completed 14 of 29 passes for 262 yards and two touchdowns, both to Jayden Ballard.  Six difference players caught at least two passes.  The coach also teased the audience about finally being able to throw to the tight end, with two passes caught by Caiden Woullard.  Moore said that the St. Ed defensive line did not match up well with Massillon's front five.  So in the second half they blitzed on nearly every play.  In spite of that, Raekwon Venson still had an overall good opening night, rushing 25 times for 113 yards.
This week's opponent is Bishop Sycamore, an online charter school from Columbus.  Since they are not a member of the OHSAA they are not as much restricted in age as are the Tigers.  Thus, several players dot the lineup that had already graduated from high school.  And they readily recruit players from both the Columbus area and nationally.  So why play a team like that?  "They were open Week 2 and willing to play us," said Moore.  "So there we are.  We have to play teams that will play us."
Very little film on Sycamore was available for scouting purposes, since they did not play last week.  All the coach had to go on was a scrimmage against a not very good Lima Senior team in which there were no numbers on the jerseys.  However, he assessed the Centurion line as big (6′-2″, 274 ave.), but not necessarily that good.  The better players are found at the skill positions.  However, tight tackle Donovan McClendon (6′-5″, 270), a Pickerington Central graduate, did stand out, although more on defense than offense.  Dayvon Lowman, the running back, goes 5′-11″, 215.  He has good size and speed and plays at a physical level.  Wide receiver Jaylin Norwood, a 5′-9″, 260 lb. senior transfer from Cincinnati LaSalle, is deemed a good player.  As is Quincy Talmadge, a 5′-8″, 160 lb. receiver, who transferred in from one of the Westerville schools.  The quarterback is Noah McClendon, a 6′-2″, 210 lb. sophomore.  A transfer from Pickerington Central, he is a pretty good athlete with a good arm.  The Sycamore operate almost entirely out of a spread formation.
The defense aligns in a 4-3 with press corners,  but will run some cover-3.  A few offensive players also line up on  defense.  The best player is inside linebacker Miles Carter (6′-2″, 230), a Reynoldsburg graduate.  He is big and extremely physical.  Moore called him "really good."  The other middle linebacker is a graduate from Texas.  The best defensive back is corner Xavier Canaday (6′-2″, 175), another high school graduate.
Go Tigers!