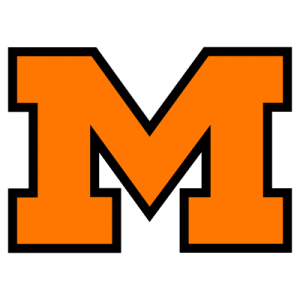 Turnover, trickery helps St. Edward rally to stun Massillon
Aug 28, 2020 11:35 PM
MASSILLON Massillon seemed to have its hands grasped around an impressive season-opening win on Friday night.
Despite the challenges of a strange offseason and then a mid-game lightning delay, the Tigers found themselves in control of the football and a six-point lead over St. Edward with less than five minutes remaining. However, five minutes later, it was all gone for Massillon.
"Very bleak," St. Edward coach Tom Lombardo said of his team's chances late.
Bleak turned into brilliant for the Eagles as they converted a fourth-quarter Tiger pick into a little razzle-dazzle touchdown of their own, and it was the difference in what became a 24-23 victory at Paul Brown Tiger Stadium. The go-ahead touchdown came when Justin Slattery took a lateral pass from quarterback Christian Ramos, then threw a strike to a wide-open Joshua Kerekes for a 72-yard touchdown with 4:01 remaining.
Kerekes' catch-and-run, which included him tight-roping the sidelines for the final 15 or so yards, was one of just five passes caught by Eagle receivers in the game. Two of those five went for second-half touchdowns, the other a Ramos-to-Andrew Cook 4-yard pass with 3:23 left in the third to cut Massillon's lead to 20-17.
"Being the first game and the first scrimmage, we said, 'Just play four quarters and keep playing,'" Lombardo said. "Obviously, we were having trouble stopping them early. … Our defense really made some plays at the end and obviously, we got the double pass."
St. Edward was just 5-of-13 passing for 107 yards. The Eagles also had just 97 rushing yards.
The loss was Massillon's first regular-season setback since falling to St. Vincent-St. Mary in Week 9 of the 2017 season. Since that setback, the Tigers had won 32 of 35 games, including 21 consecutive in the regular season.
It appeared that the streak was going to increase to 22 in a row after Massillon, while in possession of a 23-17 lead, had the ball at the Eagle 35 with the clock nearing four minutes. However, on third-and-8, a pass to the middle of the field was intercepted by St. Edward's C.J. Hankins, who brought it back to the Eagle 41.
"In-game mistakes, you have to self-correct and move on," Massillon coach Nate Moore said. "We don't have time to sit around and mope about anything. … As a player on the field, you have to self-correct and move forward. You can't let one negative play turn into two negative plays and all those things.'
Two plays later, what had been a Tiger lead turned into a Massillon deficit. The Tigers would have two possessions after giving up the lead, going three-and-out and punting from their own 15 on the first.
The second one, which started with 37 seconds remaining at the Massillon 31, reached the St. Edward 40. However, four incomplete passes – the final one with two seconds remaining – ended the Tigers' hopes.
The ending spoiled what was, in many ways, a solid start for Massillon. After giving up a 94-yard kickoff return for a touchdown to Joal Castleberry with 8:07 remaining in the third quarter to fall behind the Eagles 7-3, the Tigers would score 14 straight points – on a pair of Zach Catrone-to-Jayden Ballard touchdowns – to lead 17-7 in the second quarter.
Catrone finished his first career start 14-of-29 for 262 yards with two touchdowns and one interception. Ballard had a team-high 68 yards and the two touchdowns on two catches.
Raekwon Venson made his first career start as well at running back for the Tigers, rushing for 113 yards on 25 carries. That helped Massillon outgain St. Edward 396-204.
The probably for the Tigers was that they had to settle for three field goal, two of which were of less than 30 yards. Alex Bauer had two field goals of 26 yards, the last of those giving Massillon a 23-17 lead with 9:38 remaining, plus a career-long 41-yard boot.
Reach Chris at 330-775-1128 or chris.easterling@indeonline.com.
On Twitter: @ceasterlingINDE