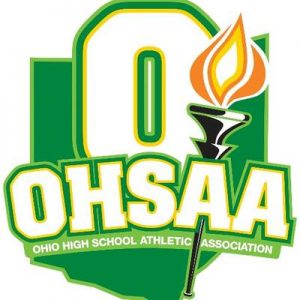 Three weeks before the 2020 season is scheduled to kick off, the Ohio High School Athletic Association has thrown a major wrench into every team's schedule.  Call it an act of desperation to salvage any kind of a fall season, or consider it a brilliant plan of compromise.  But at the end of the day, it's the Ohio Department of Health that apparently has the last say if this can actually happen, given their concern that spread of the COVID-19 virus will explode during the winter months coupled with the need to wrap it up earlier than originally scheduled.
In essence, the season has been reduced from ten games to six with every team qualifying for the playoffs.  Coupled with that, the OHSAA has stated that all 2020 game contracts are nullified.  Therefore, teams will need to start over and don't have a lot of time to get it done.
For the many leagues across the state, the first priority will be playing as many league games as possible in those six weeks.  So that should be an easy task for them.  But for the independents like Massillon, it's a little more daunting.  Yet, Massillon's schedule might be easier to create than most independent schools due to the types teams encompassing the original schedule.  Here's a look at the possibilities:
Canton McKinley – It's a given that this game will be scheduled for Week 6.
Pickerington North – This game will probably happen due to two factors.  The first is the national exposure both teams will receive, given that it will be broadcast on ESPN2.  The second is that North is a member of a 6-team conference.  So they can play all of their league games in weeks 2 through 6.
Canton GlenOak – The Federal League consists of seven teams, which means that each will play five league games with the need to fill the odd week.  So the Golden Eagles will have a choice to make.  They can stay with the Week 2 game against Massillon or schedule Louisville, which was their Week 8 opponent.  With the Massillon game scheduled for home and Louisville on the road, it should be a simple choice.
Warren Harding and Austintown Fitch – These two teams along with Boardman only play two league games due to being in the highest tier of the All-American Conference.  They will be eager to schedule the Tigers.  So these are both on the table.
Cleveland Benedictine and Cleveland St. Ignatius – The Bennies and Wildcats are independents and in the same boat as Massillon.  Thus, these are potential games.
Barberton and Wooster – Both play in 7-team leagues and will each need to fill an open date, just like the Federal League.  Barberton's league is expected to expand to eight next year, so they could complete the 2-game contract with the Tigers this year and avoid problems in 2021.  For Wooster, why pass up a home game in a year of reduced revenue?
Bloomington Hills, Michigan – This game was scheduled for Week 7.  It's doubtful that Michigan will follow the same format as Ohio, so Bloomington will not be in a position to move the date.  However, since all teams will advance to the playoffs, many of the better teams in each region, such as Massillon, will have an initial bye week once it gets underway.  Therefore, this game might still be a go, especially since the Black Hawks confirmed the trip to Tigertown just last week and the OHSAA is permitting a non-tournament Week 7 game.
A sidelight to all of this is that the regular season won't officially end until November 14.  This means that teams can play additional games after being eliminated from the playoffs, provided they don't exceed a total of ten for the entire season.  It's possible, therefore, that leagues could finish their slates during that time.
Now we just need the Governor to give the OK to begin play.