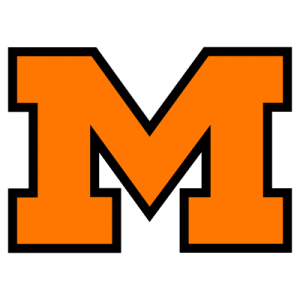 Massillon returns to the Division II State Championship game following a convincing 35-10 win over the previously-undefeated Avon Eagles.  It was Win No. 899 for the long-standing program, which has won 29 of the last 30 games..  This Thursday marks the Tigers' second straight appearance in the final game where they will face Cincinnati LaSalle, a school coached by Nate Moore in 2014, which captured the D2 state title that year.  The game will be played at Canton's Tom Benson Stadium, where Massillon earlier this year defeated Canton McKInley, 24-14.
The sportswriters give preferential treatment in their polls to teams that advance deep into the playoffs.  Here's a current snapshop:
Associated Press Football Writers Association: No. 1 in Ohio Division II
USAToday: No. 25 in the U.S.; No. 4 in the Midwest Region (top rated team in Ohio regardless of division)
Calpreps.com: No. 30 in the U.S. (behind Mentor and Cincinnati Elder)
The Booster Club is sponsoring buses to the LaSalle game, which will leave at 5:00 pm from the K-Mart parking lot.  The cost is $20.00.  Tickets can be purchased at Keller's Office Furniture.
Massillon had an excellent offensive performance against Avon, scoring the first three times it had the ball and punting just twice.  With Terrance Keyes held out for an injury, senior Zion Phifer filled in admirably, rushing 20 times for 140 yards and four touchdowns.  Phifer certainly had his best game of the season, following up a second-best 60-yard performance against Akron Hoban last week.  But the offensive line was really the additional catalyst that spurred on the attack.  "We really got our mid-zone (blocking) going pretty well," said Moore.  "It's been good for us the last couple weeks.  "Quarterback Aidan Longwell completed key passes when necessary, finishing the night 9 of 14 for 91 yards and no interceptions.  Four passes went to Andrew-Wilson Lamp.
Defensively, the Tigers got off to a sluggish start, surrendering a touchdown on Avon's second possession during which the Eagles ran 13 plays for 78 yards.  Avon also engineered a 14-play, 78-yard drive on their last possession of the first half.  Fortunately, the defense stiffened at the 6 yard line and the Eagles were held to a field goal, cutting the margin to 21-10.  But in the second half Massillon stepped it up and held Avon to just 108 yards in 30 plays (3.6 yards per play) and they never threatened to score.  In fact, the Tiger first team has given up just one second-half score the entire season, that going to Canton McKinley.  Ben Krichbaum led the team in tackles with 10 solos and 3 assists.  Luke Murphy added 8 tackles and 2 assists.  Also, Robbie Page came up with a big interception that set up Massillon's third touchdown.  "We definitely came out and played better in the second half," said Moore.  "We tweaked some things at halftime."
Cincinnati LaSalle enters the game with a 12-2 record.  Along the way, they captured the Greater Cincinnati League (GCL) with a 3-0 record, by defeating Cincinnati Elder (D1 finalist), Cincinnati St. Xavier and Cincinnati Moeller.  Losses were to Covington Catholic, the No. 1 team in Kentucky, and Cincinnati Winton Woods, a team Massillon defeated handiliy last year in the state semifinals.  Below is their schedule:
Lakota West (D1) (7-4): 31-7
Mason (D1) (5-6): 31-0
Mansfield, MA (D2) (10-1): 38-16
Dayton Dunbar (D3)  (4-6): 37-7
St. Joseph's Collegiate, NY (D2) (6-4): 48-0
Cincinnati Moeller (D1) (2-8): 41-20
Covington Catholic, KY (D2) (14-0): 7-27 L
Cincinnati St. Xavier (D1) (9-3): 22-15
Cincinnati Winton Woods (D2) (6-3): 211-26 L
Cincinnati Elder (D2) (12-2): 27-25
LIttle Miami (P.O.) (8-3): 42-0
Cincinnati Walnut Ridge (P.O.) (11-1): 35-7
Harrison (P.O.) (11-2): 45-8
Toledo Central Catholic (P.O.) (13-1): 35-21
"The Lancers are an excellent football team," said the coach.  "Very talented.  "The quarterback makes the offense go.  He is a good thrower and excellent runner."  That QB is Zach Branam, a 5′-10″, 201 lb. junior who was recently named All-GCL.  LaSalle operates mostly out of the spread offense, using 2 X 2 and 3 X 1 receiver formations.  They will also at times go with an empty backfield.  On occasion there will be a fullback or tight end in the formation.  Their tendency is to run first and pass second, with lots of zone read.  They have excellent skill players.  While no one particularly stands out on the offensive line, they are pretty good as a group and average 6′-1″, 276 lbs.
The defensive alignment depends on the opponent, but they are usually in an odd-stack 3-3.  The strength of the defense is the secondary, where three of the five players have been offered by Power-5 colleges.  The next best group is the linebacker corps..
Several players have been offered collegiate scholarships and many others have been named All-GCL.  However, they are also a team dominated by underclass players, with just 5 senior starters on offense and 4 on defense.  Below is a list of the standout players:
Cam Porter, senior, 5′-11″, 207 lbs., running back, backup linebacker, offered by Northwestern (3-star player, runs with power)
Gi'Bran Payne, sophomore, 5′-9″, 189 lbs. running back, linebacker, offered by Northwestern (3-star player, runs with speed)
Devonta Smith, junior, 6′-0″, 200 lbs., wide receiver, safety, offered by Penn State (3-star player)
Jake Seibert, senior, 6′-1″, 181 lbs., wide receiver, accepted an offer from Ohio State as a kicker (3-star player)
Jaylen Johnson, junior, 6′-3. 210 lbs., safety, offered by Ohio State (3-star player)
Devonta Smith, junior, 6′-0″, 200 lbs., safety, offered by Ohio State (3-star player)
Lesa Jarmon, junior, 5′-11″, 200 lbs., cornerback, offered by Iowa State (3-star player)
Ben Blevins, senior, 6′-1, 275 lbs., defensive nose tackle (very good, very physical, comes off the ball well)
Eight other players were named All-GCL
Moore says that LaSalle is an excellent football team.  However, "we also have an excellent football team.  We had two good days of practice and everyone is looking forward to Thursday."