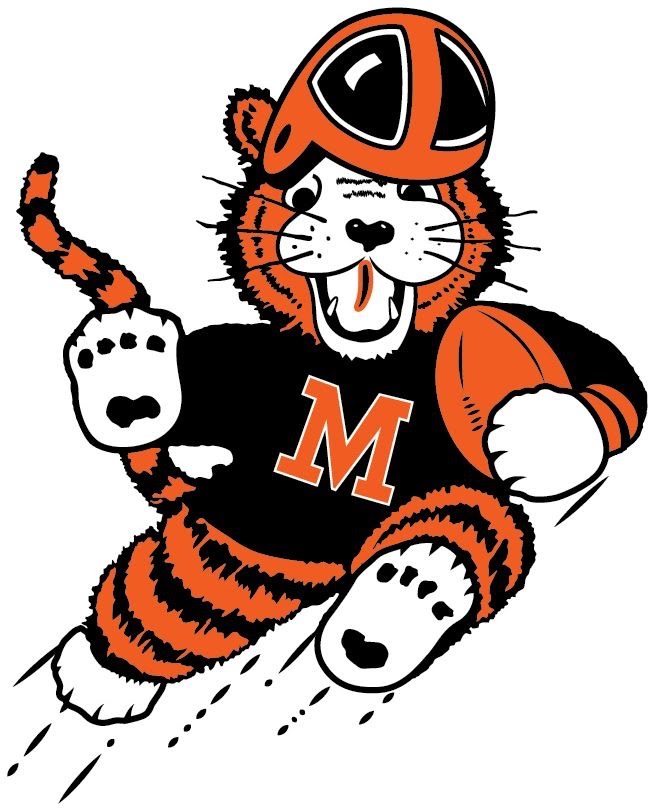 In spite of having offers to play football for nine different Division 1 colleges, in the end it was baseball that ultimately won out.  Thus Massillon's star quarterback Aidan Longwell made November 12 a memorable day for himself and his family as he announced his decision at a WHS press conference that he would be attending Kent State University next year to play baseball.  As quoted in the Independent, "This is always where I've had my heart set," said Longwell.  "I've enjoyed playing baseball. I've loved it my whole life. I love football, too, but I just see my future better in baseball."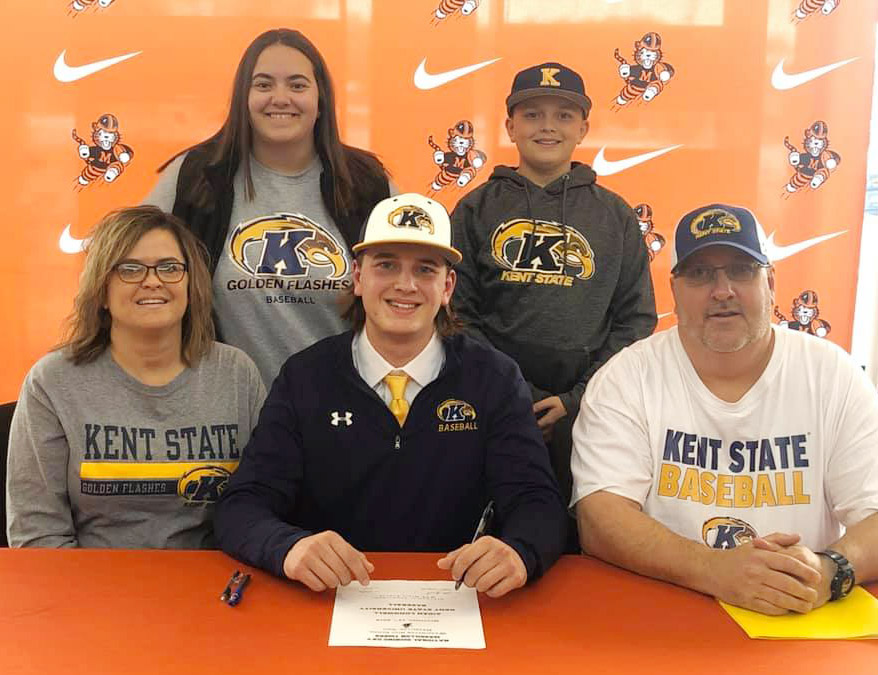 Aidan will enter his fourth season next spring as a starter for the Tiger baseball team, where he plays pitcher and outfield.  He was injured in the final tournament game of his sophomore year when reaching for first base on a head-first slide and that curtailed much of his junior year.  But he is now fully healed and will be ready to go for his final season.
Most Massillon fans know Longwell from his exploits on the football field, where the 3-year starting quarterback has led the Tigers to 35-6 record, including a Division II regional championship in 2017 and a D2 State Finals appearance the following year.  He is also 3-0 as a starter against Canton McKinley.  This year Massillon is 11-0 and hopes to return to the state finals to take care of unfinished business.
From an initial appearance in a varsity game as a freshman until now, Aidan has completed 440 of 710 passes (61%) for 6,952 yards and 75 touchdowns.  All except total attempts are all-time Massillon records.  He also owns the record jointly with wide receiver Jayden Ballard for the longest touchdown pass of 95 yards, which occurred during a 49-7 victory over Monroeville Gateway, Pennsylvania.  In addition, he holds single game marks against Youngstown Ursuline for both yards per attempt (19.1) and pass efficiency (322).
In that Ursuline game while just a sophomore, Longwell completed 11 of 17 passes for 324 yards and five touchdowns.  He also threw for four touchdowns each against Austintown Fitch and Wadsworth in 2018 and this year against Penn-Trafford, Pennsylvania.  In a 44-14 victory over Akron St. Vincent in the season opener, Aidan connected on 20 of 23 passes for 322 yards.
Congratulations to Aidan Longwell on his verbal commitment to Kent State.
Previously this year, two other Tiger players also made verbal commitments, to play football.  Jayden Ballard will attend Ohio State University and Luke Murphy selected Kent State University.  Ballard is Massillon's leading receiver this year with 50 catches for 903 yards and 15 touchdowns.  Murphy is the leading tackler with 26 solos and 32 assists.  He also has a pair of pass interceptions.
All three athletes were named this week to the WHBC All-County Football Team.