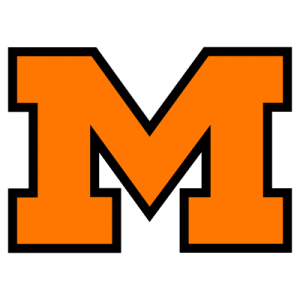 Massillon remains undefeated at 9-0 following a convincing 24-0 victory over Louisville.  Next up is 8-1 Canton McKinley.
Scores from last week:
Varsity defeated Louisville 24-0
Junior varsity lost to Louisville 31-30
Freshmen lost to Louisville 28-18
Massillon is once again participating in the Stark County Hunger Task Force Food Drive in competition with Canton.  Canned food is accepted and every dollar donated is equated to seven pounds of food.  Donations can be brought to the Monday Booster Club meeting or the Tuesday Touchdown Club.  Or you can contact Nick Pribich at pribich@att.net or Mary Lou Wilton at marylouanddon24@gmailcom.  Last year the Tiger Nation bested the Bulldogs in this great event for the first time.
In last week's Goodwill Industries clothing collection contest against Louisville, Massillon came out on top.
This year's Beat McKinley Parade will start at 8th St. E and proceed through LIncoln Way to 1st St W where it will turn north toward the Rec Center for the bonfire rally.  Although the Lincoln Way improvement project will not have been completed by Friday, it will be far enough along to accommodate the parade.  The event begins at 7:00 pm.
The Booster Club meeting, chaired by President Bruce Gallagher, was held in front of a large crowd in the WHS auditorium and began with a rousing performance by the Tiger Swing Band, majorettes and cheerleaders.  All of the senior players were also in attendance and each one had an opportunity to speak about future aspirations and best memories of being a Tiger player.  Academically, this group boasts a high first-quarter GPA of 3.65 and it's no wonder that most of the players have placed college in their future.  As an overall team, the GPA is 3.37, surpassing the program goal of 3.30, an achievement of which Coach Nate Moore is extremely proud.  According to the coach, smart, hard-working students also play smart on the football field.
This week Massillon and Canton McKinley renew their ancient rivalry, this being the 130th game.  In a series that began in 1894, the Tigers own the edge, 71-53-5.  In addition, the Tigers have won 7 of the last 8 and 12 of the last 16, including the first-ever played at Canton's Benson Stadium in 2017.
The Bulldogs are currently ranked 3rd in Division 1, Region 1 and 265th in the country (Ref. calpreps.com).  They enter the contest with an 8-1 record, having defeated 6-3 Warren Harding (32-27), 7-2 Massillon Jackson (20-6) and 7-2 Massillon Perry (28-17).  With the Perry win, the Pups also clinched sole possession of first place in the Federal League.  The lone loss came in Week 3 to 7-2 Euclid (49-48), when McKinley failed to convert a 2-point conversion after closing to within one point of the win.
Massillon is ranked 1st in Division 2, Region 5 and 40th in the country (Ref. calpreps.com).  They have beaten 7-2 Akron St. Vincent (44-14), Warren (49-7), 8-1 Penn-Trafford, PA (42-21), 7-2 Gateway, PA (48-12) and 6-3 Barberton (49-24).  Against Gateway, Massillon faced a running back that has been offered by nearly every Power-5 Conference team east of the Mississippi, holding him to to a mere 17 yards in 12 carries, up until a 98-yard run against the backups.
McKinley averages 38 points and 391 yards per game (9.2 yds. per play) and gives up 20 points and 333 yards per game (4.8 yards per rushing att.).  They run the ball 85 percent of the time, with most of the yards coming from 6′-0″, 200 lb. senior running back Lameir Garrett (1,401 yds., 7.5 yds. per att., 17 TDs) and 6′-2″, 180 lb. junior quarterback Elijah Wesley (696 yds., 9.4 yds. per att.).  Wesley has also connected on 50% of his passes for 1,016 yards and 12 touchdowns.  The leading receiver is 6′-3″, 185 lb. junior Xavier Black (19 catches, 431 yds., 4 TDs).
Massillon averages 47 points and 399 yards per game (7.7 yds. per play) and gives up 11 points and 208 yards per game (2.6 yards per rushing att.)  They run the ball 65 percent of the time, with most of the yards coming from 5′-9″, 190 lb. senior running back Terrance Keyes (1,136 yds., 7.1 yds. per att., 19 TDs).  The passing leader is 6′-0″, 190 lb. senior Aidan Longwell, the Tigers' all-time leading quarterback for passing yardage and touchdowns.  He has connected on 68 percent of his tosses for 1,535 yards and 18 touchdowns.  The leading receivers are 6′-2″, 180 lb. junior Jayden Ballard (39 catches, 732 yards, 12 TDs) and 6′-2″, 180 lb. junior Andrew Wilson-Lamp (34 catches, 633 yds, 6 TDs).
McKinley's offensive line averages 6′-3″, 274 lbs.and will face a Tiger front-3 that averages 5′-11″, 262 lbs.  Massillon's offensive line averages 6′-2″, 286 lbs and will face a Bulldog front-4 that averages 6′-1″, 206 lbs.
McKInley will start 6 seniors on offense and 6 on defense.  Massillon will start 6 seniors on offense and 10 on defense.
Both teams have qualified for the playoffs, so this matchup is strictly for bragging right, although the Tigers hope to stretch their regular season winning streak to 21-games.
McKinley Coach Marcus Wattley last coached against Massillon in 2017, when he was at Akron St. Vincent.  The Irish won that game 13-10, behind the rushing of now-Tiger player Terrance Keyes, who gained 202 yards.
Notes on the game from Coach Moore:
McKinley's offensive line is the best we've seen.
The offense centers around the quarterback and the running back.
They run power and counter, plus some spread (3 X 1, 2 X 2) and some tight end.
Run-first offense.
The running back (Garrett) does a good job following his blockers.
They will stay with the base offense, but occasionally throw deep.
Defensively, McKinley utilizes a 4-3 with cover-4, similar to Akron St. Vincent.
The defensive line is the best we've seen, although it does not possess great size.
Middle linebacker Joseph Saipaia (6′-1″, 225 lb. senior) is their best defensive player.
Both safeties are good.
They do not blitz a lot, but sometimes the safeties play tight to the formation.
The defense is well-coached.
McKinley has shown great improvement from the beginning of the season.