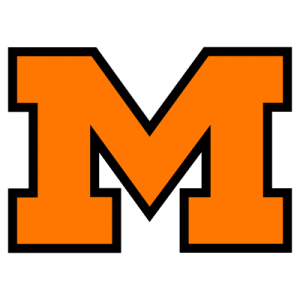 After a blowout win over Austintown Fitch, it's time to get back to business with a good Monroeville Gateway, Pennsylvania, team coming to town.
Scores from last week:
The varsity defeated Austintown Fitch 55-7 (All-time win No. 891)
The JV game vs. Fitch was canceled
The Freshmen lost to Fitch 44-42
The 8th Grade tied Fitch 14-14
The 7th Grade defeated Fitch 8-6
The Booster Club is sponsoring one or two buses to the October 18 Barberton game for the cost of $25.00, not including the game ticket.  A sub sandwich and drink will be provided.  The buses will depart from the old K-Mart parking lot at 4:30 pm.  Tickets can be purchased at Keller's Office Supply.
Massillon is once again participating in the Stark County Hunger Task Force Food Drive in competition with Canton.  Canned food is accepted and every dollar donated is equated to seven pounds of food.  Donations can be brought to the Monday Booster Club meeting or the Tuesday Touchdown Club.  Or you can contact Nick Pribich or Mary Lou Wilton.  Last year the Tiger Nation bested the Bulldogs in this great event for the first time.
Funds raised by the Gateway parents for a bus to travel to this week's game ran short, so some of the Tiger Moms raised $500 to help out.  It was enough and the parents will be in Tigertown on Friday.
The guest players this week were senior quarterback Aidan Longwell and senior center Cole Jones.  In addressing the upcoming game with Gateway, Longwell said, "We're preparing for everything.  They're a really good team.  We have a good game plan."  "Practices are tough this week, but are going pretty well," added Jones.  "Their defensive line is not huge, but quick.  It will be challenging."
Head Coach Nate Moore started his presentation by showing films from last week's victory over Fitch.  "Our offensive line really had a dominating performance," he said.  "Great blocking.  Keyes also had a really good game."  He also commented on the experience of Longwell at quarterback using as an example Massillon's first play of the game.  Expecting a single safety over the top, the play called a deep throw to the end zone to one of two receivers left uncovered by the safety.  However, Fitch aligned with two safeties instead, which meant that both deep receivers would be covered.  So Aidan immediately altered the scheme by focusing on Jayden Ballard, who was running a crossing route short of the safeties.  Longwell hit Ballard in stride with a bullet pass and Jayden then took it to the house, giving the Tigers a quick 7-0 lead.  Experience counts.
Traditionally very tough at home, Fitch had great trouble matching up with Massillon offensive line and complementary skill players.  The net result was a 48-7 Tiger halftime lead with six touchdowns scored in six possessions.  With the Falcons aligning their defense to stop the pass, it was a night for the run.  Following that first passing touchdown, the Tigers went almost exclusively to the ground for the rest of the night.  With the offensive line completely dismantling Fitch's front seven, running back Terrence Keyes had his biggest game as a Tiger, gaining 185 yards in 16 carries (11.6 yards per attempt) and scoring four touchdowns.  And there were no turnovers, for the second consecutive game.
A seventh touchdown came via special teams when Austin Brawley blocked a punt and Isaiah Clark scooped up the ball at the three yard line and carried it into the end zone for the score.  In fact, it was the second blocked punt on the night for this group.  The special teams had a great night, keeping the Falcons pinned deep in their own territory the entire game with exceptional kicking and kick coverage .
Defensively, Massillon was focused on stopping the running of Fitch's alternating quarterbacks, who combined had put up some big numbers this year.  But the Tigers were able to keep the pair in check the entire night, limiting them to just 60 yards in 18 carries.  Stat-wise, the Falcons gained just 123 yards in 43 carries (2.9 yard per attempt).
Additional notes:
Massillon has scored a touchdown in each of its last 18 first-half possessions.
For  the season, the Tigers are averaging 39.3 points per game in first-half action (50.2 per full game).
Massillon has surrendered just seven second-half points.
The Tigers have scored 25 touchdowns out of 26 attempts in the red zone.
The offense has an efficiency rating (first down, touchdown, field goal) of 92%, higher than any Tiger team during the era of the spread offense
Defensively, the Tigers are limiting the opponent to just 2.6 yards per carry, the best of any Tiger team during the era of the spread offense.
Massillon owns a 17-game regular season winning streak.
Gateway enters this week's game with a 6-1 record, the lone loss having come in Game 2 against previous Massillon opponent Penn-Trafford, 28-7.  Tied 7-7 at the half, the Gators surrendered the ball six times in the second half to spell doom.  Since that game, Gateway has outscored its opponents 213-7.  "This is a very, very good football team," said Moore.  "The best comparison is East St. Louis (Massillon opponent last year), but necessarily not at all positions."  For instance, while the Gators do possess some exceptional athletes, the offensive line is average and this may be a big mismatch against the Tiger front 7.  The defensive line is also on the smaller side.
But the story for Gateway is really about those East St. Louis-type athletes.
Derrick Davis – 6′-1″, 190 lb. junior running back / safety.  He has rushed 60 times for 835 yards (13.9 yards per attempt) and 15 touchdowns.  He has also caught eight passes for 241 yards (30.1 yards per catch) and scored two TDs.  A Rivals 4-Star recruit, he currently holds dozens of Power-5 offers, including Ohio State, Clemson and Alabama.
Tui Faumunia-Brown – 6'3, 210 lb. senior tight end / fullback / linebacker.  He is a Rivals 2-Star recruit that holds several offers from Mid-American Conference schools.
Jacques Taylor – 6′-1″, 240 lb. junior offensive lineman / defensive end.  While he is considered their best offensive lineman, he is a big-time player on defense.  He is very active and makes a lot of plays, according to Moore.
Shane Thrift – 6′-170 lb. junior cornerback / backup wide receiver.  A Rivals 2-Star recruit, he has been offered by several 1-AA schools.
Senior quarterback Bryson Venanzio (5′-10:, 180) has completed 105 of 165 passes (64%) for 1,563 yards and 21 touchdowns with five interceptions.  Moore says that he is really effective and very accurate, although not blessed with speed.  He distributes the ball well and will utilize some run option and some run / pass option out of the spread offense.  Look for a lot of 4-receiver sets.  The wide receivers are all good and are all 6′-1″ and around 180 lbs.  And they all run well after the catch.  The offensive line averages 6′-1″, 241 lbs.
Defensively, the Gators utilize a 3-4 alignment, similar to Penn-Trafford.  Both corners are pretty good and of course there is Davis at safety.  The defensive line averages 6′-0″, 230 lbs. and Massillon should have an advantage there.
Go Tigers!