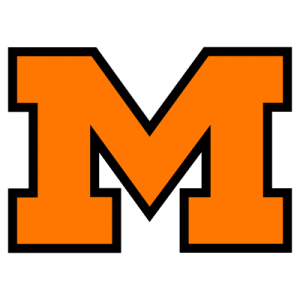 Five games; five wins.  The Tigers had success at every level last week, winning each game from the 7th grade through the varsity.  Here are the scores:
7th Grade: Defeated Elyria Middle School, 36-12
8th Grade: Defeated Oakwood (GlenOak), 34-0
9th Grade: Defeated GlenOak, 44-20
Junior Varsity: Defeated GlenOak, 42-6
Varsity: Defeated GlenOak, 42-6
The guest players this week were quarterback Aidan Longwell and offensive lineman Cole Jones.  Against GlenOak, Longwell completed 5 of 6 passes for 155 yards and three touchdowns.  For his career, he has now tossed 59 touchdown passes and needs just four more to tie the record set by Justin Zwick in 2001.  Jones anchors an offensive line that has yet to surrender a quarterback sack and has helped running backs to a 5.4 yards per carry average.
The guest coach was Jarrett Troxler, co-offensive coordinator and quarterbacks coach.  "I thought the kids did a great job." he said.  "We played to our standard (not to the competition).  Our kids handled it really well and put them away early."
Troxler singled out the play of Longwell and emphasized the experience he brings to the game as a 3-year starter.  On one play, Troxler described how Aidan scrambled out of the pocket and had the poise to point to the spot for Ballard to run in order to convert a 36-yard touchdown pass.
Troxler said that he wants the team to get better and take the next step in this process.  And that next step is this Friday against Warren Harding.  The coach said that Warren is more athletic than GlenOak.  They have good secondary players and a really good player at linebacker in Emarion Perkins, a 6′-0″, 190 lb. junior.
After showing the highlight film of last week's game against GlenOak and the scout films of Warren, Head Coach Nate Moore gave his impression of the Raiders, who previously lost to Canton McKinley, 32-27, and defeated Cleveland Rhodes, 56-0.  On special teams, they have a really good kicker with good range and excellent skill players in the return game.  The defense alternates between even and odd fronts.  Although smallish like GlenOak, Moore is expecting better line play out of this opponent.  Four seniors start on defense.
Offensively, Harding operates primarily out of the spread.  Leading the attack is junior Elijah Taylor, a 6′-1″, 190 lb. quarterback, who is also a returning starter with a big arm.  Against Canton McKinley in Week 1, he completed 19 of 37 passes for 346 yards and 3 TDs), albeit taking advantage of several blown Bulldog coverages.  But he was not quite as effective against Rhodes. Nevertheless, Taylor has several good receivers to throw to and this may be where you'll find Warren's best skill players.  The running game, however, was not productive against McKInley and netted just 81 yards in 25 attempts.  Four seniors start on offense, with a line that lacks a lot of game experience, while averaging 6′-1″, 258.
The Booster Club is sponsoring a bus to the Warren game on September 13.  The cost is $25 and includes a sandwich and drink.  Tickets can be purchased at Keller's Office Supply.  Departure is planned for 4:30 pm at the old K-Mart on Lincoln Way E.
The WHS Ticket Office is now open on Thursdays from 5:00 to 7:00.
Game time: 7:00 pm
Go Tigers!